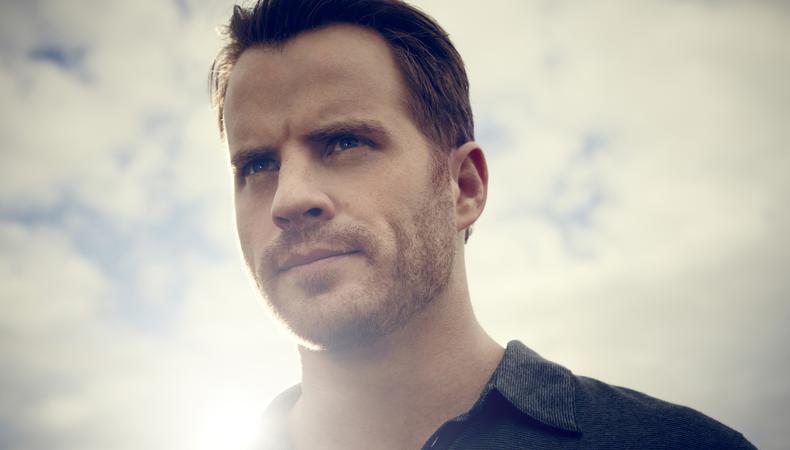 Rob Kazinsky ("Pacific Rim") hits the small screen for Fox's anticipated nail biter "Second Chance" as Ray Pritchard, a 75-year-old corrupt cop who's regenerated as his younger self.
On taking a chance on 'Second Chance.'
"[Fox] came to me, and I said no. I've never wanted to do 10 months of the year doing one job for network television. So it went away and I had the weekend to think on it, and it just kept on gnawing at me. And I said, 'No, you know what? I made a mistake here.' It just fit so well and it was a character unlike any character that I've seen. [I'm playing] this angry, old, grumpy, corrupt, bad guy who is given a second chance—oh God, I hate saying 'second chance' now—he's given another opportunity to relive his life and kind of make up for those mistakes."
On buffing up for the role.
"I lost 30 pounds. That was a struggle. Last year, I had put on a bit of weight. I quit smoking and I ate badly, and a combination of factors led to me ballooning up to 230 pounds. I'm pretty damn heavy in the pilot, and then by the time you get to the second episode, I've slimmed and lost a lot of weight."
On expecting the unexpected.
"The reason I took the job was because it's not a typical police procedural or a science fiction procedural. It's a much grander tapestry than that. [Producers Rand Ravich and Howard Gordon] are able to step away from that and make something a bit more exciting and original."
On maintaining his energy.
"Once you have your character down and the writing down and everything is good and going and flowing, you just have to try to stay alive. It's 16 hours a day, six days a week, and then press on the weekends. It's exhausting to a level that I'd never thought [about]. I've done several movies that are tent pole studio movies that have humungous budgets and incredible pressures, but I've never worked as hard as I have on this. It's just relentless. It's maintaining that kind of consistency of character and energy and optimism when you've literally had three hours of sleep in four months. That's the real skill in this show."
On his most fulfilling role.
"The one that was the most satisfying and the one I'm most excited about is 'Warcraft.' The game means a lot to me. I was a professional player. It was my job at one point to play that game. And then I got to do this part [Orgrim]—that's a dream job to me. It was the ultimate job that I've always wanted my entire life, and then it came along whilst I was an actor, whilst I was the right age, and I miraculously got it. And the performance of the part itself was the most fulfilling, least ego-filled, most creative experience of my entire life."
Like this story? Read more of our Spotlight On interviews!