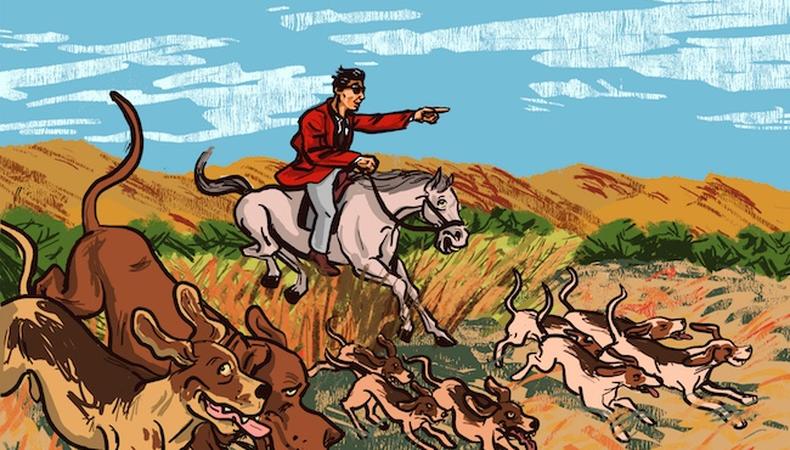 A few weeks ago, I was in a small town just outside of Bethlehem, visiting friends for the holiday. There were quite a few people there I didn't know, so we got acquainted by asking the traditional question: "What do you do?" And when I explained my chosen career, I could almost hear everyone's brain loading the same question I always face in these situations: "So, where do you get your clients?"
Sometimes, I respond with a smart-ass answer like, "I find them under rocks," but usually I reply honestly, explaining that I'm lucky enough to be in a position where potential clients are sent to me by referral. I also mention how submissions work and how seeing someone perform can kick-start the signing process. Those are the basics, but here's the part I always leave out: There are times when a random series of events can place a pot of gold right at an agent's door.
READ: How to Get an Agent
My client Reggie just tested on a pilot. He's in his 20s and African-American. When we met, the kid only had a few credits, but something told me he was ready to play at a higher level.
Now, here are the unforeseen steps that led to us working together:
1. I had just attended a play at the Geffen Playhouse and, as I was leaving, someone called out my name. It was a theater director I hadn't seen in ages. We got to talking and she asked if I was looking for any particular types. I told her I could always use more young, racially and ethnically diverse performers. She didn't have any ideas, but she mentioned her old partner had started an acting class and he might have some students who fit the bill.
2. A few weeks later, I sat in on one of his classes, and my friend was right. There was a diverse array of actors there, but none of them floated my boat. An agent has to be inspired to sign young talent, because they rarely have experience and developing them takes a lot of time and energy.
3. On the way out, I noticed a Latina actor in the waiting area talking to the receptionist about classes. This girl had "STAR" written all over her, so I introduced myself and the two of us got to talking. Sadly, the girl already had decent representation, but she invited me to check out the sketch show she was doing.
4. The following weekend, I went to see the show so I would be on the actor's good side if she ever decided to change agents. It was a fun night, and best of all, there was a black performer onstage who was funnier than a young Jim Carrey. And yes, you guessed it. That was Reggie.
Finding new clients can be systematic—listen to referrals, look at submissions, attend showcases—that sort of thing. But there's also a part that's just dumb luck. If I had gone to the Geffen on a different night, I never would've set in motion the events that led me to signing a hot young actor who is now poised to make me a lot of money.
Sometimes, you just have to go with the flow.
Ready to find an agent? Browse Backstage's Call Sheet talent agency listings!