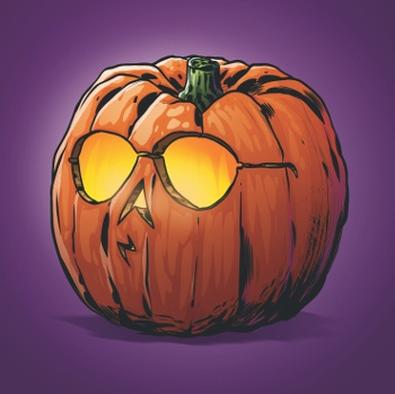 Some of you might think my intentions evil, bordering on madness, but nothing could be further from the truth. I would argue the plan was born of necessity. It is my response to a situation I can no longer tolerate. And this plan, my gift to the agency trade, goes into effect just a few days from now—on All Hallows' Eve.
For a while now, I have detected a rise in irrational behavior from a group I can barely tolerate. No, I'm not talking about Republicans. I am talking about managers. These charlatans have spread over the entertainment industry faster than skin decay spreads through a leper colony. My people have tried to exist side by side with their kind, but our good intentions have been thwarted at every turn.
Allow me to clarify. These managers often disrupt simple contract negotiations by making demands that are far from reasonable. Others vanish from sight when they are most needed. Just the other day, one of my beloved clients signed with a manager. This actor had finally broken free of the dungeon known as co-star work and, thanks to my efforts, was now working happily as a guest star. And what was the manager's first act? He arranged to have my client audition for a three-line co-star.
I ask you, humble readers: If this is not madness, then what is?
A few months ago, I decided it was time to eradicate this scourge of unprofessional behavior. But the question was how? I could take up arms, but that choice would surely lead to my imprisonment. No, the trick would be to hide my hand so there would be no punishment for my alleged crime.
And that is when I came up with the perfect plan.
The answer to my dilemma was found in the desperate faces of the actors I meet performing at workshops. These poor dregs of humanity are simple creatures, the perfect vessels for my nefarious plan.
You see, when I was a younger man, I spent my summers working on my uncle's plantation in Haiti. It was there that I first encountered voodoo, an ancient religion with the power to turn men into zombies. The process is simple. All one needs is a toxin found in the fish that make the Caribbean their home. And being the sort who prepares for the future, I still have quite a bit of that toxin stored in my fridge.
So over the last few months, I have been attending workshops where I meet actors one on one. We chat pleasantly for a while; then I offer them refreshment laced with the toxin in question. At that point, their eyes glaze over, and their simple minds become open to suggestion. I explain what they must do. I order them to read this fine publication. I tell them to wait for the proper words. Then I allow them to return to their sad little worlds, none the wiser.
Have you attended a workshop recently? Is it possible our paths have crossed? Read on, humble readers. You are about to give your finest performance:
Blackhawk, Orange, Ari.
Activate. I repeat, activate.
Execute mission.
The purge will commence on All Hallows' Eve. A deluge of zombie actors under my control will feast on the flesh of managers. The streets of Hollywood will run red with their blood, and I will laugh. Best of all, the blame will be placed on a horde of desperate, unrepresented actors that no one will miss.
I guess the expression is true. Agents need actors just as much as actors need agents.
Happy Halloween!