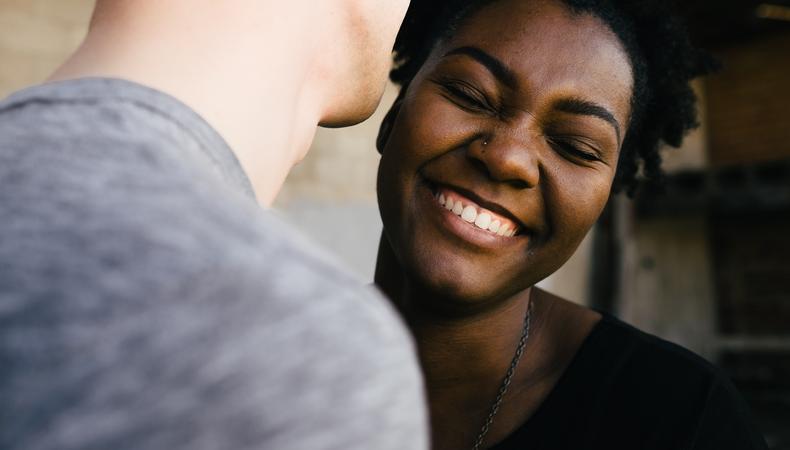 Don't you just love when strangers feel the need to ask, "So, what do you do for a living?"
A few years back, I attended a fundraiser. Despite being there with friends, I found myself surrounded by attendees with full-time jobs and self-esteem much higher than my own. I remember chatting with an organizer who dropped the "What do you do?" question. Naturally, I gestured toward my friends to speak first, heaven forbid I start the conversation with, "I wait tables." Sure, I could talk about my acting endeavors but considering my acting income (or lack thereof), plus my lack of impressive resume credits...could I even call myself an actor?
Fast forward several years. After an interesting journey of overcoming emotional rock bottom, I've resurfaced to find myself with...a very similar resume. I haven't been on a network television show. There are a plethora of amazing theater companies who still don't know my name. My search for representation remains ongoing.
READ: Find Your Happy Place: 21 Questions Every Actor Should Ask
What has changed? Something you won't find on my resume, without which this whole acting thing would be pretty pointless in my opinion. What I've gained is a sense of worthiness that comes from anyone who wants it, regardless of how many Equity points you've accumulated.
I've learned that I'm enough as a person, no matter what happens next in my career.
Let's be real: Us artists work hard. We do things that others won't. We search for soul-sucking jobs just to pay the bills. We rent small apartments while our peers with "real jobs" buy houses. And with all that, we're also willing to place very unfair expectations on ourselves on where we're "supposed" to be in our own careers.
My journey involved working with a life coach and diving deep into personal development. Once I discovered I could be equally happy with or without a Steppenwolf credit on my resume, I started to enjoy life a lot more. I realized we don't need an impressive resume to be impressive people. We are awesome, amazing human beings exactly as we are today. Let's stop selling ourselves short because we haven't checked off a box on our goal list.
Where you are today is perfect. You're enough as a person and you will be tomorrow. Start to love the current version of yourself and that just might be the secret to booking more work.
(Disclaimer: Should this reach the eyes of Steppenwolf casting, please know I'm just a short bike ride away and am very good at refilling coffee cups if you need someone.)
Let's go get 'em, friends.
Tony is an actor working out of Chicago with a strong interest in personal development. As he continues to build his resume, he loves helping his peers recognize their self worth regardless of where they are in their careers.
Get all of your acting questions answered by peers and experts on the Backstage Community forums!
The views expressed in this article are solely that of the individual(s) providing them,
and do not necessarily reflect the opinions of Backstage or its staff.