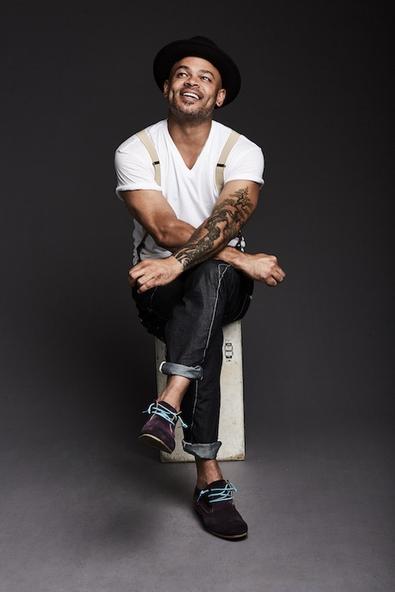 Emmy winner Anthony Hemingway ("The People v. O.J. Simpson: American Crime Story") pulls double duty as a director and executive producer on WGN America's "Underground." He details here how he establishes trust with his actors.
The director creates a safe space.
"If you are designed and equipped to have a sensibility, to understand and respect people [and to] know how to communicate, so much of the work is done. Everyone wants to be trusted and feel protected and able to do their job. As a director, you have to come in and create that bond. It's not always easy."
The best actors do their homework.
"[I want] them to bring something to the table and care about their character as much as I do. They have to live it and live within it. It definitely differs whether someone is portraying a real-life character. If it's someone living or who has lived or has any historical resonance, [I need] to know they've done a great deal of research and are committed to really embodying the character."
Being both producer and director creates a deeper relationship with actors.
"The ability to be a producer while I'm a director allows me to have more presence and voice, and that only enables my relationship with [actors] to be greater. It allows for creating a space for them, to have great communication both ways, where they know that I'm there and I'm invested in every aspect of the production, not only creatively but also from a moral sense."
A positive set starts from the top.
"I love to foster a really awesome workplace and work environment. That goes all the way from craft service to the lead of the show. And the talent, we are all like family. We're friends, brothers, and sisters, so it really makes it an awesome synergy and our chemistry is like none other. We really love each other and enjoy coming to work and caring about what we're doing and creating something special."
READ: 5 Ways to Build Trust as an Actor
Jumping in to directing requires a crash course in creating trust.
"You have personalities you're dealing with and, depending on the nature of the show, it can have its own level of sensitivity. It does require someone to understand that and know how to communicate, articulate what they are looking for, and also allow and build gjja rapport with the actor so they know you're there with them and have done your homework and understand the show like they know it. If you're a fraud, you'll be exposed really quickly, and that's where you lose the people. You lose trust."
Actors should never stop auditioning.
"I absolutely respect everyone who is up for proving they are the right person for the job. I'll never forget Bryan Cranston, after years of his success, came into an audition and auditioned for me. I gained much greater respect for him as an artist, to come in for something he really cared about [and] show me his level of commitment."
Ready to work with actor-savvy directors like Hemingway? Check out our TV audition listings!