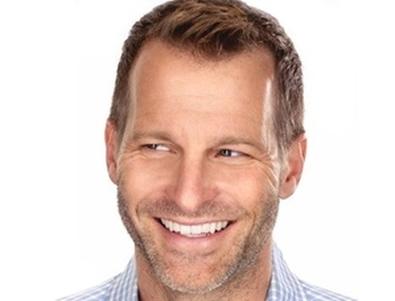 Fake it 'til you make it. That's what everyone's doing every day of their lives, but we don't realize it because we're so caught up in the myth that "making it" looks a certain way and is a final finish line at which we must arrive.
In that illusion, we compare ourselves—and our struggles—against the ones who don't appear to have any, i.e. all the famous, glamorous, beautiful people of the world! And then we despair thinking we're never going to get there—wherever "there" is!
Take heart. Everyone—and I mean everyone—has along their life's path faked their way through.
I've done it innumerable times. From my early days of waiting tables in New York (I had no clue how to place an order!) to acting Shakespeare (What the hell was iambic pentameter?) to writing (It took me 8 years to write my first book!) to teaching (Aren't teachers supposed to be like 70?) to directing (Can I please give you a line reading?) to relationships (Still a work in progress!) to, well, pretty much everything.
The victory comes—as social researcher and writer Malcolm Gladwell points out—when you keep going and arrive at 10,000+ hours which makes you a bit of an expert at what you do.
That's 10 years people!
So in that decade, there's going to be some faking! Figuring it out. Falling apart. Putting it together again. Thinking you know and then realizing you don't. It's called learning.
But you can't arrive at that juncture of becoming a talented actor, confident auditioner, skilled writer, experienced producer, or genius animator if along the way you judge yourself for where you are, decide it's not good enough, and pack it all in and move back to Idaho.
Things take time.
You don't have to know everything. You just have to try. You don't have to have it all together. You just have to be willing.
You don't have to pretend you're someone you're not. You just have to accept yourself for who and where you are.
As you do, you discover that the answers you think are outside yourself are actually all contained within you.
But this discovery comes only by your willingness to really be out at sea—sort of like Tom Hanks in "Captain Phillips" or Robert Redford in "All is Lost" or Sandra Bullock in "Gravity." (Wow, there seem to be a lot of films this year where the protagonists are literally and figuratively afloat!)
Why is that? Because along the way to becoming anchored—when you're feeling anything but—there's going to be a high level of "faking it" and figuring it out as you go along.
It's because of that that feeling, you eventually get home.
So fake it and you will make it.
Anthony Meindl is an award-winning writer, director, producer, and artistic director of Anthony Meindl's Actor Workshop (AMAW) with studios in Los Angeles, New York, London, and Vancouver. It was honored by Backstage three years in a row and named the Best Acting Studio in Los Angeles (Best Scene Study and Best Cold Read).
Meindl's first feature film, "Birds of a Feather," won the Spirit of the Festival Award at the 2012 Honolulu Rainbow Film Festival, and he won Best Director at the Downtown Film Festival Los Angeles. It releases on iTunes and DVD in March of 2014. He is a regular contributor to The Daily Love, Backstage, and various spirituality podcasts. He has been featured in ABC News, Daily Variety, LA Weekly, The Hollywood Reporter, and CW KTLA. He has been a guest speaker at the GATE 2013 Story Conference, founded by Jim Carrey and Eckhart Tolle, and David Lynch's Masters in Film Program (Maharishi University of Management).
He is also the author of the best-selling creativity book, At Left Brain Turn Right, which helps artists of all kinds unleash their creative genius within. Check out Meindl's free smartphone app on iTunes. Follow Meindl on Twitter @AnthonyMeindl.
Meindl's 2nd book, Alphabet Soup For Grown-Ups, comes out this November.