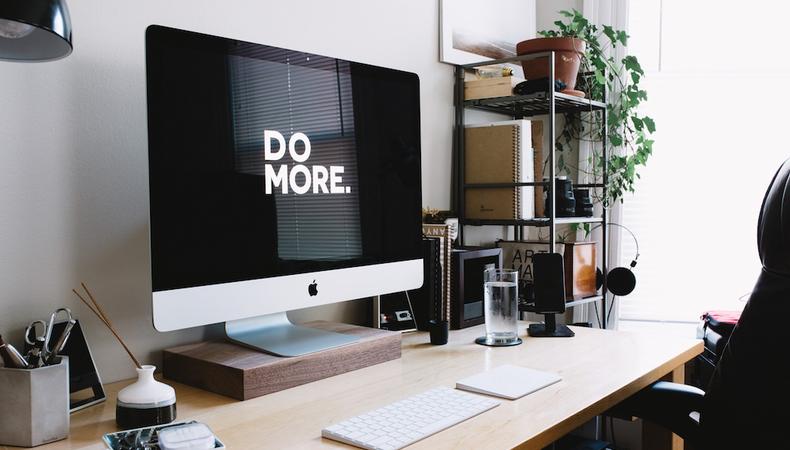 Digital Branding in the entertainment industry, specifically for actors, is no different than for a major corporation. After all, you are your only client. You're also your public relations person, marketing staff, and graphic designer.
I know that seems like a lot, but they are the departments that keep a well-oiled machine running day in and day out. How do you not get stuck on the railroad track of life with your own brand? Here are three easy steps to give you a brilliant head start.
1. Determine your brand.
Trying to determine the image you want to saturate the masses is a key element. It's this image that appears in your online footprint, social media platforms, website, headshots, business cards, etc. It's a specific, unmistakable image identified with you and your brand that identifies who you are and what you do, so it needs to be crystal clear and reflect your personality.
I teach branding and there are hundreds doing exactly the same thing, so I had to find a way to separate from the pack. My brand name, The Branding Buddha, is wholeheartedly synonymous with me and reflects that I'm an expert in the branding lane who happens to be a Buddhist. My mantra is a Buddhist philosophy: "What You Think…You Will Become." There's no mistaking who I am and what I do.
READ: Don't Let Your Social Media Become a Social Nuisance
2. Find the content that's synonymous with your brand.
Are you someone who likes to share photos on Instagram, recipes on Pinterest, the latest gossip from Hollywood/Broadway on your blog? What about those of-the-moment posts should what you're up to around town.
Whatever it is, take a few hours once a week to determine what these images will be, where you want to post them, what you want to say, and if you want to attach a link. This will save you loads of time and not have you stressing daily about what to post. Remember that social media and branding should be fun. So make sure to find ways of creative juices to inform, educate, and entertain those who follow and like you online.
3. Be consistent.
A few years ago, I took a social media class to help demystify the whole social media thing. The most valuable piece of information I walked away with was about being consistent and making use of scheduling apps. Back then, it was advisable to post three-to-four time a week; today, it's more like three-to-four times a day.
If your brand revolves around breaking news, the longer you wait to post, the less relevant your posts become. So find a scheduling app that allows you to do this with some consistency and not keep you chained to your computer or cell phone. Scheduling apps allow you to choose the date, time, platform, and in some cases, even the time zone in which you can schedule a post to appear. Your life is undoubtedly full balancing numerous things on a daily basis, so let scheduling be your friend.
Check out Backstage's voiceover audition listings!
The views expressed in this article are solely that of the individual(s) providing them,
and do not necessarily reflect the opinions of Backstage or its staff.