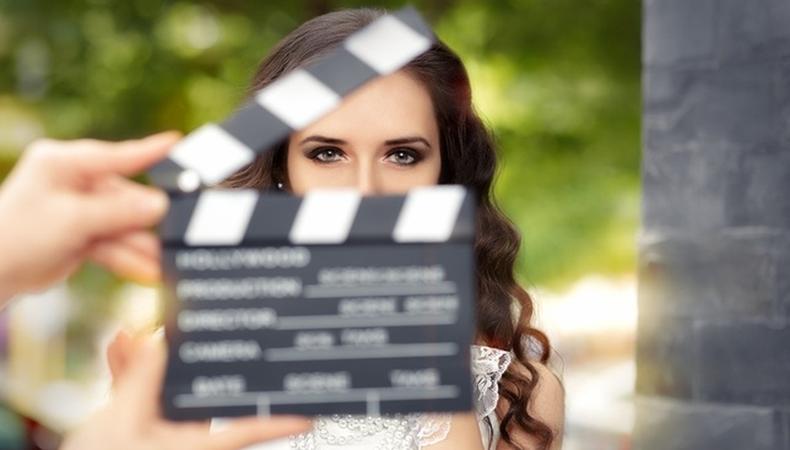 The subject of acting technique is a fraught one, and for good reason. Ask any actor, coach, or director, and they'll tell you their technique is the correct one. But is there such a thing as right or wrong when it comes to acting technique? Does every actor even need an acting technique? These and more of the best-kept technique-related secrets, unearthed below by industry and Backstage Experts.
Acting techniques are inherently stage-friendly.
"Most actors, whether they realize it or not, are trained for the stage. All of the famous methods and techniques were designed for the stage, not the camera. These methods carry with them certain assumptions. For example, most methods presume a long rehearsal time that gives the actor a chance to explore the text and the character deeply with the help of a supportive director.
"This, of course, falls completely apart if you're working in TV/film, where there is sometimes no rehearsal and oftentimes the director doesn't know your name. Actors who recognize the difference are able to immediately adapt to the rigors of film by finding the most compelling intersection of themselves and the character, and are able to call up the right qualities whenever action is called. They don't need tons of rehearsal, they've done the work themselves and are ready at a moment's notice to connect and shine." —Craig Wallace, acting teacher and Backstage Expert

You don't need to pick one right away.
"In my years as an actor, I have worked with many different techniques, as I believe that performers should have a toolbox from which to draw. I have studied Uta Hagen, Stanislavsky, Southeast Asian techniques, and heightened realism with Anna Deavere Smith. After getting my master's from NYU and acting in New York for seven years, I moved to L.A. in 2008 and was drawn to the Meisner technique at the Elizabeth Mestnik Acting Studio. I found that the Meisner technique became a foundation from which all of my other techniques could launch. It shifted my paradigm as an actor, and I now approach my work from a completely different place." —Jordana Oberman, L.A.-based actor
Stanislavsky is underneath it all.
"Most modern American actors practice Stanislavsky's methods on some level, but how we translate his system differs depending on where and how we study. In early 1930s New York, several Group Theatre company members took his work in different directions, forming the basis of many of the techniques actors study to this day." —Jackie Apodaca, head of performance at Southern Oregon University, Backstage Expert
Technique can be trumped by instinct.
"Am I excited by technique? No, I am inspired by individuality. When I see the great actors work, I believe they are simply improvising. That, in fact, there was never a script in the first place. They are simply making it up as they go along. And this applies to any great performer. Great dancers make their work look so effortless, you believe they never had a dance lesson. Great athletes simply do it. They have not planned their moves, they make them up. They follow their instincts." —Greg Apps, Australia-based casting director and Backstage Expert
Beware your acting teachers' technique loyalty.
"Acting teachers are often guilty of desperately clinging to the validity of the technique they teach. When you stake your honor and your mortgage payments on one technique, you're probably not going to be super objective about it. You may even talk smack about another technique in order to build yours up. But make no mistake. There is no one correct way to act. No technique can guarantee that you'll book work or be a brilliant actor. If a teacher tells you that her or his way is the only way, walk away lickety-split." —Risa Bramon Garcia and Steve Braun, acting teachers and Backstage Experts
A performance, ultimately, is determined by the actor—not the technique.
"I can find hundreds of actors who would swear by any and every technique. But at the end of the day, the result is the same. They move you with their believability and character, not their technique. It's because they do whatever they have to do (that works for them) to bring their character to life. But acting techniques are like diets and methods to quit smoking. If applied and practiced, you will reach your goal. But you're reaching that goal because you want to reach it, not because any one technique is better or more effective than another." —Dorian Santiago, award-winning filmmaker, director, and acting coach
Ready to start auditioning? Check out Backstage's casting calls!