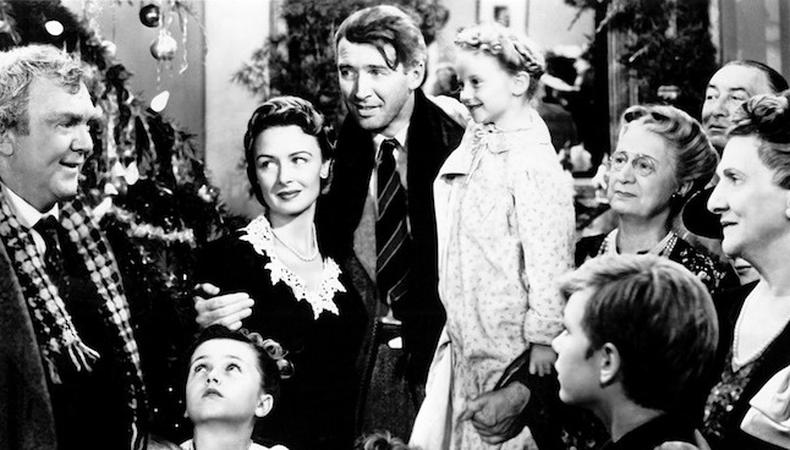 The holidays are officially here! If you're one of the rare L.A. residents who's not headed elsewhere this week, we've got you covered with these four events that are guaranteed to help you get your hollies and jollies. You've been working hard all year; don't you deserve to treat yourself?
Get your festive laughs on.
Catch a Hollywood holiday staple when JANKY Christmas returns for a seventh year at the Bootleg Theatre on Dec. 21-23. Join "a misfit band of" comedians and actors—capped off by Oscar nominee and all-around-hilarious dude John C. Reilly—for merriment and Jewish Jell-O Shots. The evening promises "more real-time shenanigans than our president's Twitter account." (Tickets: $25-30)
See two holiday-movie staples on the big screen.
Though we're inundated with the good, the bad, and the cringe-worthy of Christmas movies this time of year, there is a way to experience two of the best back-to-back. Head to the New Bev on Dec. 22 and 23 for a doubleheader featuring "It's a Wonderful Life" and "A Christmas Story" playing in their full 35mm glory. Though you've probably seen both numerous times, it's a rare chance to compare what makes them classics. (Tickets: $8)
Immerse yourself in a light display like no other.
Each year, a large chunk of Angelenos make the trek to La Canada Flintridge's gorgeous Descanso Gardens for its Enchanted Forest, on now through Jan. 7. This year, there are more light displays and festive fun to behold, not to mention artisanal bites and boozy hot drinks (as researched first-hand—you're welcome). Not only is it a magical escape from the craziness of L.A., but there are plenty of Boomerang-worthy spots to liven up your socials. (Tickets: $23-25)
Step into a sweet fantasyland perfect for social spamming.
Speaking of social media-worthy photo opps, you'll want to put Candytopia (on now with an open-ended end date) on your radar. The latest in a string of pop-ups that exist solely to provide visitors with colorful, catchy, and creative content, the confectionary dreamland semi-promises treats as well as a plethora of yummy, photogenic spots. As an actor, you know the importance of being on-trend, at least on paper, so if you haven't hit up any of these hot spots yet, make this the one you won't miss. (Tickets: $23-30)
Check out Backstage's Los Angeles audition listings!