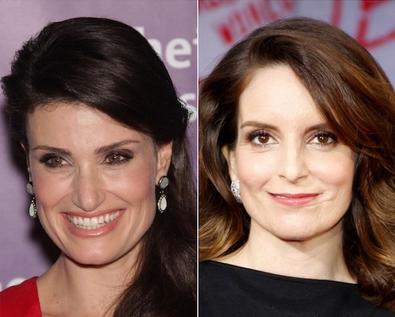 New York is the city that never sleeps, and with so many events and activities each week across all five boroughs, it can be hard to know what's actually worthwhile. Here are the events New York City actors should have on their radars this week.
Stars unite to keep families together.
Some of New York's brightest will join forces for Concert for America, a June 30 event to benefit families who have been struggling at the border. On hand for the show at New York's Great Hall at the Cooper Union—which will feature music, comedy, and commentary—will be Tina Fey, Idina Menzel, Audra McDonald, Chita Rivera, Andrew Rannells, and others. Hosted by Seth Rudetsky, all proceeds for the evening will go towards Al Otro Lado, Texas Civil Rights Project, ACLU Foundation of Texas, and the Florence Project (all of which are working to protect civil rights of those at the border). (Tickets start at $25)
Attend Improv's iconic marathon.
For the 20th year in a row, the Del Close Marathon will return to Upright Citizens Brigade, this time with 11 stages assembled across six different venues throughout Manhattan. Beginning June 29 at 4 in the afternoon, and running—continuously—through Sunday evening on July 1, the three-day affair will see some of UCB's most notable alums return to its stages, as well as other renowned improvisers from across the country descend upon the event. (Weekend passes are $45; tickets for individual shows vary)
Get a headstart to the "Disco."
Because you deserve to be there at the start of what's primed to be the next big deal in New York theater: "This Ain't No Disco" begins previews at the Atlantic Theater Company June 29. The new musical, from "Hedwig and the Angry Inch" creator Stephen Trask, is set in 1979 New York City and will star Chilina Kennedy, among others. For reference, "The Band's Visit," which just won an astounding 10 Tony Awards, got its start at the Atlantic, not even two years ago—say you saw this one when! (Tickets start at $44.50)
Ride the blue wave.
Midterm elections aren't until November, but it's not too early to start surfing the Blue Wave. Cabaret Campaigns: Ride the Blue Wave 2018, a variety show at NYC's iconic cabaret venue Don't Tell Mama, will feature performances from cabaret stalwarts Lisa Viggiano, Karen Oberlin, Meg Flather, and more, with all proceeds going to progressive candidates seeking election in a few short months. Stephen Hanks will host the event, held on June 28 at 7 p.m. ($30)
Musicals get the museum treatment.
You don't have to pay Broadway prices to get the Rodgers and Hammerstein experience. In fact, ongoing now at New York Public Library for the Performing Arts Dorothy and Lewis B. Cullman Center is "Celebrating 75 Years of the Rodgers and Hammerstein Musical"—which is exactly what it sounds like. Featuring digital displays, scenic designs, and other treasures from the storied career of the theater-makers, whose work is currently represented on Broadway with "Carousel," the exhibit is only through Sept. 25. (Free)
Ready to get in on the action? Check out Backstage's NYC audition listings!