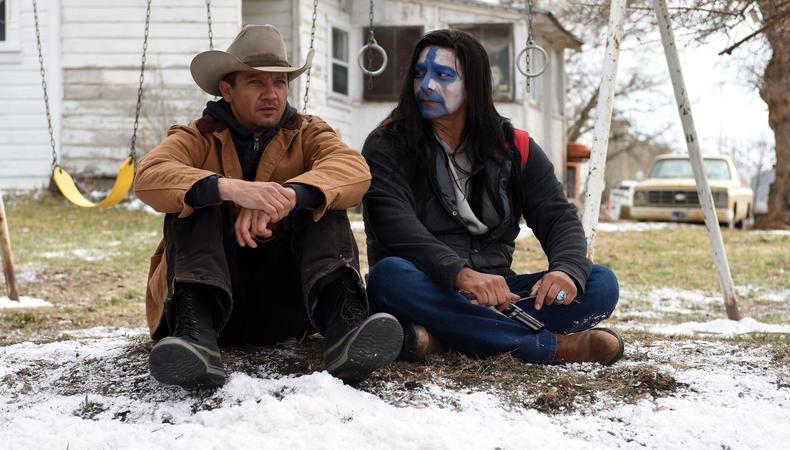 Your calendar is probably filling up fast, but make sure you take time out to experience these four events this week. From a reimagining of a radio classic to a workshop designed to polish your skills in time for your next commercial audition, these happenings will absolutely enrich your acting life.
Experience a legendary alien invasion through opera.
It might be hard to imagine these days, but when Orson Welles' radio drama "War of the Worlds" gave live-action accounts of an alien invasion, people believed it. They were terrified, in fact; after all, as the title might suggest, these extra-terrestrials didn't come in peace. That chaotic nightmare was perfect fodder for director Yuval Sharon, who turned the legendary program into an opera. See it on Nov. 12 at the Walt Disney Concert Hall, or catch its broadcast from one of L.A.'s relic WWII-era air raid sirens. (Tickets: $25-58)
See the newest and best films by Native American creators.
Of all the socially conscious film festivals popping up these days, the Red Nation Film Festival (Nov. 8–19) hits home on so many levels. With the goal of presenting films by Native American filmmakers, the fest aims to present new works along with classics that are, well, less problematic than most. With events ranging from documentary premieres to mixers, there's truly something for all actors to participate in and learn from. (Ticket prices vary based on event)
Take time out to experience contemporary art.
We know—it's hard to find time to do everything you want in L.A. Between acting demands, maybe a day job (or two), and some semblance of a personal life, who has time or dough to hit up an art museum? MOCA has you covered. On at the MOCA Day Party (Nov. 12), you can experience everything the museum has to offer, along with food trucks, entertainment, even a cash bar. With free admission, you have an excuse (and incentive!) to give yourself a well-needed culture break. (Free)
Gain real-life commercial-auditioning skills.
Okay, you've probably gone out for a pilot or two, surely graced the stage before, but have you ever been in a commercial? If you haven't given this avenue much thought, attend a free Commercial Open Class at the WACO Theater Center on Nov. 12. You'll come away with real, actionable tips for nailing your next commercial audition. (Free)
Check out Backstage's Los Angeles audition listings!