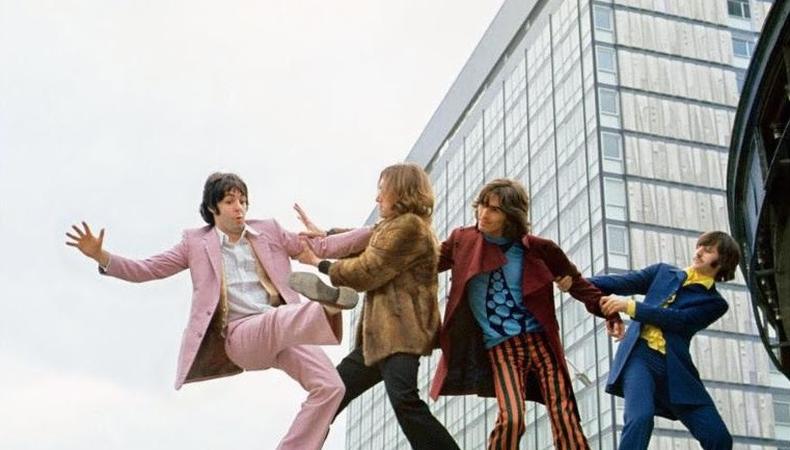 New York is the city that never sleeps, and with so many events and activities each week across all five boroughs, it can be hard to know what's actually worthwhile. Here are the events New York City actors should have on their radars this week.
Experience that Mad Day with the Beatles.
Beginning May 31, Soho Contemporary Art will present various exhibitions and pieces as part of "Tom Murray's the Beatles Collection, the Mad Day: Summer of '68." Paying tribute to the infamous set of Beatles photos taken at maddash pace and that, ultimately, were the last ever snapped of the four publicly together, the presentation will include the full set of photographs, featuring some that have rarely if ever been seen, as well as statues and other pieces of work reflecting the iconic images, and will be ongoing through June 16. (Free)
Join a coven with Amber Tamblyn and more.
A total hit in Los Angeles, the Secret Society of the Sisterhood will make its New York City debut on May 29, featuring Amber Tamblyn, Lorri Davis, Yamaneika Saunder, and others. Billed as "an evening of storytelling for women and fierce allies of women," the inaugural East Coast event will be held at the Green-Wood Cemetery (to really enrich the witch-like vibe), and will see all proceeds go to Girls Write Now, a New York City organization that mentors underserved high school girls to find their voices through the power of writing and community. ($25)
Check out NYC's biggest Memorial Day parade.
There's no need to feel down if your friends and colleagues are heading out of town for Memorial Day while you're home-bound. Actually, staying in the city during this particular holiday is a treat: you'll enjoy (relatively) empty streets and subways, and you can attend NYC's biggest Memorial Day parade, kicking off at Jayson Avenue and Northern Boulevard in Queens on May 28 at 2 p.m. (Free)
The boys are back and they're on Broadway.
Though we're just weeks away from the Tony Awards celebrating this past theater season, it's already time to welcome a contender for next year's Tonys to Broadway. "The Boys in the Band," the star-studded Ryan Murphy-produced revival, opens at the Booth Theatre on May 31, starring Andrew Rannells, Zachary Quinto, Matt Bomer, and others. (Tickets start at $79)
Spend Sunday in the park with art.
The spring installment of the Washington Square Outdoor Art Exhibit returns on May 26, just in time for (the delayed) arrival of warm weather and all-day park hanging. Founded way back in 1931, this season's event kicks off on May 26 and will be ongoing throughout the weekend as well as the following weekend of June 2. Per usual, there will be offerings in the realm of fine arts, sculpture, photography, and beyond, and is free of cost. (Free)
Ready to get cast? Check out Backstage's NYC audition listings!