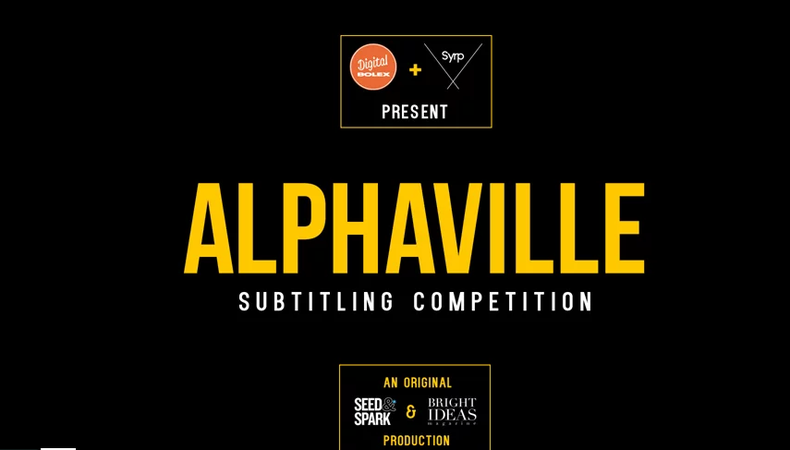 The company that specializes in indie film crowdfunding and streaming distribution is now offering screenwriters a chance to gain notoriety.
Seed&Spark's magazine, Bright Ideas, launched a screenwriting contest Wednesday for their remix of French director Jean-Luc Godard's iconic film "Alphaville." The short film, which stars Caitlin FitzGerald and Brennan Kellehe and was shot at the Ace Hotel Downtown L.A., will have its premiere at Slamdance in the Digital Bolex Fearless Showcase Jan. 26.
For the competition, which runs Jan. 7-19, contestants must write lines for Lemmy Caution in a scene where the dialogue has been removed. The winner gets a writing credit on the film and $500 toward his or her next Seed&Spark crowdfunding campaign. More details are available here.
It's the first official film production of Seed&Spark's Bright Ideas magazine.
"We've made it part of our mission to celebrate—and reimagine—some of our favorite films turning 50 to keep the present of independent cinema connected to the past," stated James Kaelan, editor of Bright Ideas and director of "Alphaville: A Remix."
"Last year we designed a new poster for Dr. Strangelove and wild-posted it around San Francisco. This year we've conceived a feminist inversion of a scene from Godard's 1965 surrealist sci-fi experiment, Alphaville. And we're thrilled to be premiering it as part of the Digital Bolex Fearless."
Want more L.A. news? Sign up for our Backstage L.A. newsletter!