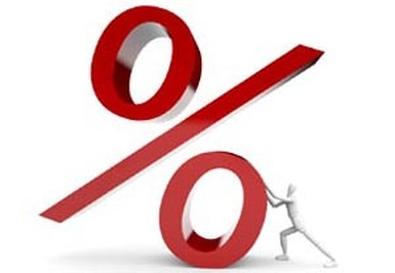 Should actors seek feedback after an audition or forget it and move on?
Michael GoddardTheatrical agent, Nicolosi and Co., New York; clients have recently booked 'Mercy,' the Broadway revival of 'Ragtime'
Feedback is a very important part of developing for an actor. It's also a very difficult thing to get sometimes. When asking for feedback (through your agent), you must understand that sometimes it's not possible to get it. Depending on when you were knocked out of the process, the casting director may not have much to say. And feedback at the end of the audition is also depressing, because it might just turn out to be "There were two choices, and they chose the other one."
The only way to relay feedback is to give the honest truth, so if you're asking, you must be prepared for the unfiltered truth. Feedback is opinions—but opinions that matter.
Barry Kolker
President and theatrical agent, the Carson Kolker Organization, New York; clients have recently booked the Broadway revival of 'A Little Night Music,' 'Billy Elliot'
In my opinion, every single actor, parent, manager, and guardian wants feedback on practically every audition. Most casting directors don't have the time to give feedback. If somebody literally screen-tested for a role, then yes, you're able to get feedback. With children auditioning for theater, it's much easier to get feedback, because there's such a huge need for children in theater, and the feedback helps them to improve.
In episodics, casting happens so quickly that usually the casting directors don't have time to give feedback. For commercials, the clients/sponsors have to look at tapes and usually just pick who they want to see again without saying why.
Christopher Ledford
Theatrical agent, ABA Talent Agency, Los Angeles; clients have recently booked 'Vampire Diaries,' 'Social Network'
The callback is the feedback. Sometimes the agent or manager can get feedback from casting, and sometimes, with the pace of everyone's work schedule, there's just not enough time to check in on every audition for each actor. The best thing to do is email your agent or manager and ask if he or she is able to get feedback. If not, you should forget about it and move on to the next one.
Nancy Moon-Broadstreet
Theatrical agent, the Geddes Agency, Los Angeles; clients have recently booked 'Couples Retreat,' 'Ninja Assassin'
Acasting director friend of mine says the following: "Did you get a callback? Yes or no, that's your feedback." In other words, if you get called back, your feedback is that you were good enough to get a callback. If you didn't get a callback, it's not going any further.
Ninety percent of the time you should leave it at that. Most agents know when to nudge for more information, and you should probably push your agent for feedback only if something unusual happened—if you decided to make an unplanned risky choice or you got a strange vibe in the room.
If I call or send an email asking for feedback, I usually ask (respectfully) for information that the CD thinks would be helpful. Examples:
- Actor was late, underprepared, or wore something odd or inappropriate.
- Actor gave a great reading but stumbled through the Q&A.
- Actress was very good, but another actress looked sensational and they opted for the flashier look.
- Actor did a lovely job, but the producers didn't like anyone that day—please don't take it personally.
- Actor was great; CD was super-impressed. A huge improvement over the last audition at that office.
In my experience, CDs are more apt to give feedback if they had a strong feeling about the reading, good or bad. If I think the feedback will help the actor, I pass it along. If I think it will upset the actor, I gently suggest a slight change of focus for next time.
I do not think getting feedback is always appropriate or helpful. Actors sometimes get obsessed with unhealthy extraneous detail and miss the big picture. Do ask your agent or manager to seek out feedback if you take an extraordinary risk, just to find out if you should ever do it again. Don't expect to get an answer, and accept the news graciously either way. Treat it as a lesson and learn from it.