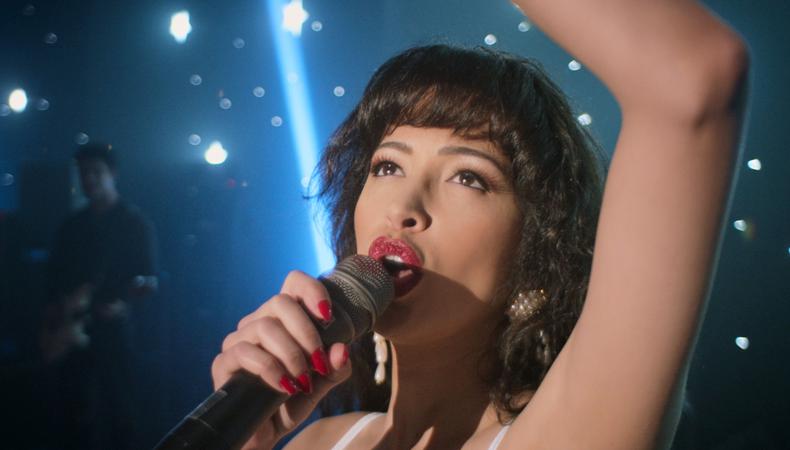 Moisés Zamora knows that expectations are sky-high for the release of his upcoming television show, "Selena: The Series," out Dec. 4 on Netflix. The iconic singer, after all, commands an enviable fanbase that remains devoted to her music, her fashion, and her place in the pantheon of great Latina role models in the U.S.
Like those very fans, Zamora has a deep connection to the songstress, which has guided him in his role as creator and showrunner for the musical drama series. "I think one of the bigger parallels that I always use is that Selena, being Mexican-American, first generation, she had to learn Spanish," he says. "She had to perform in Spanish and succeed in that market before she could cross over."
Likewise, before Zamora got writing credits on series like "American Crime" and "Star," he had amassed literary prizes for a coming of age Spanish novel as well as critical acclaim for a Mexico-set documentary. Tapping into the bicultural and bilingual sensibility of Selena's life story was a welcome homecoming for the Mexican-born writer. But his familiarity with the material only made its challenges even greater.
Given that Selena's story had already been put on screen quite famously in the Jennifer Lopez-starring 1997 biopic, Zamora knew finding the right performer for the part would be an uphill battle. Thankfully, he soon found in "The Walking Dead" star Christian Serratos, an actor who could bring both the singer's charisma and ebullience to life.
For the very first lunch Serratos had with Zamora, the former showed up with her hair back, donning a bold, red lipstick. Serratos knew the social lunch date, organized soon after the production was first announced, was a perfect opportunity to lobby for the part. But it wasn't just about nailing the look.
"Christian has that sort of genuine sincerity about her, and that kindness, a little bit of a light that shines through. And that was very, very important for us because through all my research and other interviews with the family, what I heard was that Selena was really kind and genuine and compassionate," Zamora explains. "She carried herself in a very humble way."
Serratos, he knew, could channel that, offering a down to earth vision of the iconic singer, the better to anchor a series that focuses just as much on her hardships at home as on her successes onstage. Indeed, as much as the show carries her name, "Selena: The Series" is also about a working class family trying to get by. Zamora didn't just want to tell a glossy origin story; it needed to be anchored in a lived-in reality. That, he knew, required plenty of research lest Selena's fans spend their time watching the show calling out its inaccuracies.
"I realized that we had to take a month or so to really search on the internet," the showrunner says. But Zamora knew he'd have to dig a little deeper, to find things even her most fervent fans couldn't readily find online. "I went to Texas to several libraries and archives to just basically comb through a lot of articles of the time, especially in the late '80s, [from] when a lot of that stuff is not really publicly known."
READ: How to Play a Real Person
Finding snippets of quotes from a teenage Selena from local newspaper stories—some of which featured photos of her many iconic hairdos—was key to making the series feel all the more authentic, gifting viewers with new insights into the life of the teenage girl who'd grow up to become the "Queen of Tejano music."
What helped was having the Quintanilla family on board, who shared little-known anecdotes with Zamora, including one that made it to the show's first episode involving a DIY lighting rig built with recycled food cans. It's a small moment that demonstrates the resilience of Selena's family and helps highlight something that was very important to Zamora: the need to frame the struggles of a Mexican-American family as part of a bigger story, one that's as close to Zamora as anything else he's worked on.
"There is an inherent challenge to be recognized—to have both identities, both languages—to be Mexican-American. It happened to me, and it happened to the Quintanilla family, and to Selena, in the late '80s, early '90s," Zamora says. "So for me, I think that was really important to show an inspirational, aspirational story of their journey and the hardships they faced to just basically make the case that a Mexican-American dream is an American dream."
Looking for remote work? Backstage has got you covered! Click here for auditions you can do from home!