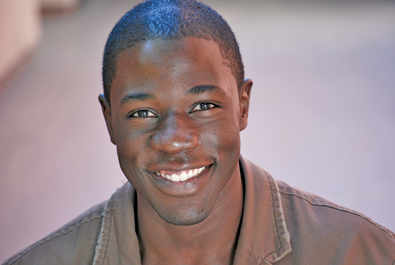 I just self-taped for a film a couple days ago. I'm learning that the ability to self-tape is the actor's best friend. It's great when you're out of town or working regionally and need a quick way to audition. I have an iPad 2, and it's allowed for an easy way to tape and edit footage. I've booked jobs this way, so I can attest to how important it is. It's also the only time in the audition process that the actor has control over most of the variables. I can choose who I read with, what takes to share with casting, the space I read in, and my relationship to the camera.
We are well into our run of "Invisible Man" at the Studio Theatre in D.C. Reviews have been good, and the house has been sold out almost every night. It's been nice to see all of us settle into the play in a way that only comes with time.
We had our first talkback a couple days ago. It was intriguing and moving to listen to the insight pouring out of the cast and audience. New questions occur to me every day; even during the show we had today, I can think of two places where the penny dropped and I understood something that had gone unnoticed.
This will be the first time I get to live with a play for an extended period. We'll be at the Studio Theatre for a six-week run, with a possible extension. After a short hiatus, we'll have rehearsal and a four-week run at the Huntington Theatre in Boston. It's a much larger space, with something like 900 seats.
I'm also trying to decide if I want to go back to L.A. during the hiatus, or if I want to use that time to get better acquainted with NYC. We'll see.
McKinley Belcher III is from Atlanta, Ga., and is based in Los Angeles. He received an MFA in acting from the USC School of Theatre. Belcher has experience in TV, film, theater, commercials, and voiceover. He is represented by Bauman, Redanty & Shaul and Brady, Brannon & Rich.