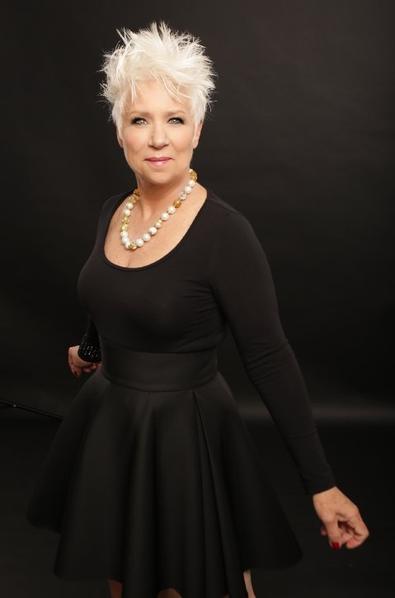 As one of the foremost casting directors in the Southeast, Cynthia Stillwell has made a name for herself in film, television, and theater. Her long list of credits include "Selma," "Devious Maids," "Resurrection," and "The Trip to Bountiful." In addition, Cynthia will be teaching an on-camera intensive workshop on June 6 in Stone Mountain, Ga., that has proven to be life-changing for many past participants. (Click here for more information.)
Cynthia recently took time out of casting the upcoming film "The Dunning Man" to share the wisdom she's gained from more than 30 years in the business.
How did you get your start in casting?
I was producing live theater in Savannah, Ga. and I began promoting national Broadway touring companies throughout the Southeast about 30 years ago. I taught myself how to find all the crew, the locations, the permits, the budgeting, the investors, etc. And because I knew where and how everybody was connected in that part of the world, when the film business came to town in the late 1980s, the producers all came calling on me to provide resources. And of course, I was delighted to help. And I'm still helping after all these years.
Did you ever want to be an actor yourself? What experiences have you had personally?
I am an actor. I have been a proud member of SAG/AFTRA since 1991. I was cast as the madam in the local brothel on a wonderful series for NBC entitled "I'll Fly Away" starring Sam Waterson and Regina Taylor. What a thrill to carry that card with me every day!
How were you able to break into the inner sanctum of television and film production and casting?
Hard work, perseverance, determination. Never giving up.
Can you define the "it" factor that makes the difference in someone getting cast or not?
I look for truthful, organic people who are living in the moment. Present. They're aware of all that is around them. They do not act, they just are.
What have been some of your most meaningful gigs and why?
The most recent life-changing gig for me was to cast the Academy Award-winning film "Selma." I auditioned over 600 people. And I'm old school, so I brought them all into the room with me and coached them prior to taking them to our director. I also went into the communities to find the real faces to depict the marchers of the 1960s. I was thrilled to discover many actual marchers and families of marchers who could bring an even more passionate feel to the scenes.
How did you get to Atlanta and why do you stay here?
I grew up in Savannah, Ga., and I actually worked in Atlanta during the late 1980s and through the 1990s. When the film business began to migrate to North Carolina and Louisiana, I left Atlanta and moved to LA and then to New York. I worked with film and TV and developed new work for Broadway. I was gone for 15 years. About two years ago, I received some persistent urging from an old producer friend of mine who asked me to come back to Atlanta and "try out" working for a new TV series for ABC called "Resurrection." I worked for three months on that show and decided I needed to come home, back to Georgia. I have not regretted that decision for one day.
How has Atlanta become a destination nationwide for film and TV production?
There is a collaborative effort with our film community in Atlanta, and people are willing to work hard to keep the film business here. And there is an excitement with new industry crew, actors, and vendors to bring that sense of purpose and collaboration. It's a great place to live and work!
What guidance could you give an actor for a successful audition?
Be yourself. I teach in my "Be Aware On Camera" workshop the importance of understanding who you are as a product. And how to sell that product. It's about understanding your individual qualities and what you bring to the table that brings a sense of self-confidence to the room. And ultimately, you find the joy and thrill of booking the gig.
What are the most common mistakes an actor might make that would result in their losing a role?
Not doing your homework. Know whom you are representing. Be professional when coming into the room. Don't waste your time or the casting director's time if you are not prepared.
Any upcoming projects you are particularly excited about?
I'm working on a delightful independent feature film called "The Dunning Man." It's about a group of anti-heroes who just don't fit into a specific mold. Just the kind of people I love. My company is known for presenting a tapestry of faces, and film is all about these kinds of faces.
Any parting words of wisdom?
Embrace your joy at what you do every day!
You can still register for this one-day workshop taking place on Saturday, June 6, 2015. Email [email protected] for more information.
Inspired by this post? Check out our Atlanta audition listings!