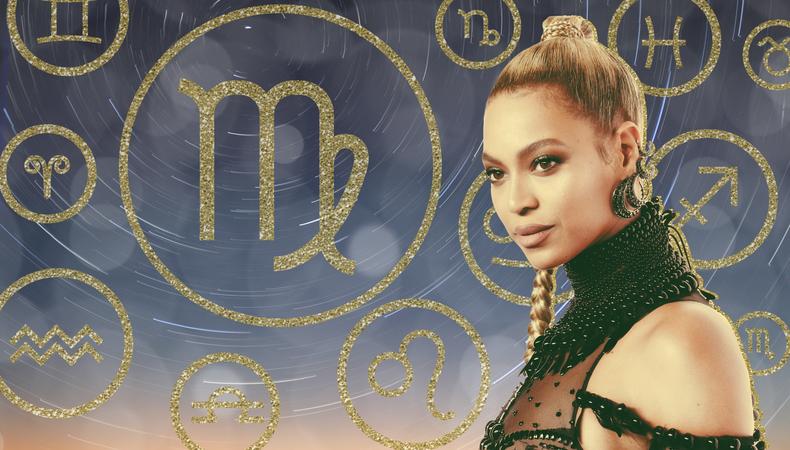 We start September under the pure potential of a New Moon in the attentive, focused, earth-sign of Virgo asking that we hit the ground with our sleeves rolled up and ready to do the work required to streamline our projects and our lives. All the heat and pressure of August's Leo skies have likely concretized into a clearer head and more discernable action steps, as we endeavor to make our big dreams and recent wins a more regular occurrence.
The sign of Virgo is about the quest for perfection. While we may never get there, we're gifted with a humble, make things better mentality that hopefully will have us whistling whilst we get the details of our lives straight. While enigmatic Neptune may undermine our ego this month and demand that we face some delays and confusion, the lesson of Neptune is always to let go, understand everything is temporary, and trust in the divine timing of things. Even so, acts of self-improvement, paring down excesses, and purifying our spirits through simple acts of service and self-care is where our attention is needed.
Saturn, Lord of Karma, also stations direct mid-month on Sept. 18 leaving only Neptune and Pluto in retrograde and concluding part of what may have been a deep, internal confrontation with our perceived limitations over the summer. Humbled and committed to showing up in a new way, we march forward with discipline, sobriety, and the boundaries we need to make stuff happen. As Venus and Mercury on Sept. 14, and later the Sun, shift into charming, relationship-oriented Libra, we come up for air and find more levity in romance and artistic collaborations.
Read for your Sun and Rising signs to get the full skinny!
Happy Birthday, Virgo! You're gifted with the clean-slate of a New Moon and would be wise to really clarify what you want to achieve this month whether it's shooting a pilot or scheduling weekly pilates. You're in a powerful position to set the tone for the next year and likely you have a myriad of bits and baubles to check off your busy to-do list. The earlier in the month the better, before the Sun, Mars, and Mercury in your sign oppose Neptune ( the Sun and Neptune conjunction is on Sept. 10) and put a fish-bowl lens on everything and undermine your standard efficiency.
However, your imagination will soar with Neptune's strong influence dissolving any hard edges or previous paths that aren't aligned with your true spiritual and artistic potential. Mars will be in your industrious sign all month, and confusion or not, you're not likely to catch a break unless you schedule one! Virgo's hate to idle, but part of what this Neptune opposition has been teaching you is to enjoy the space, embrace the uncertainty, and get more in touch with your inner, expansive self. September gives you a leg up and makes what needs to be done in the here and now quite clear. You're not one to worry about making it glamorous or overly self-important, so don't change what isn't broken. Part of you delivering your standard high quality is taking some time to breathe and really get in touch with what feels good in the moment. Doors will certainly open and chess moves will be made, and your job is just to be in the right headspace to be present for the opportunity. Mark Sept. 13 when the Moon reaches full in Pisces and gives you a day to write home about.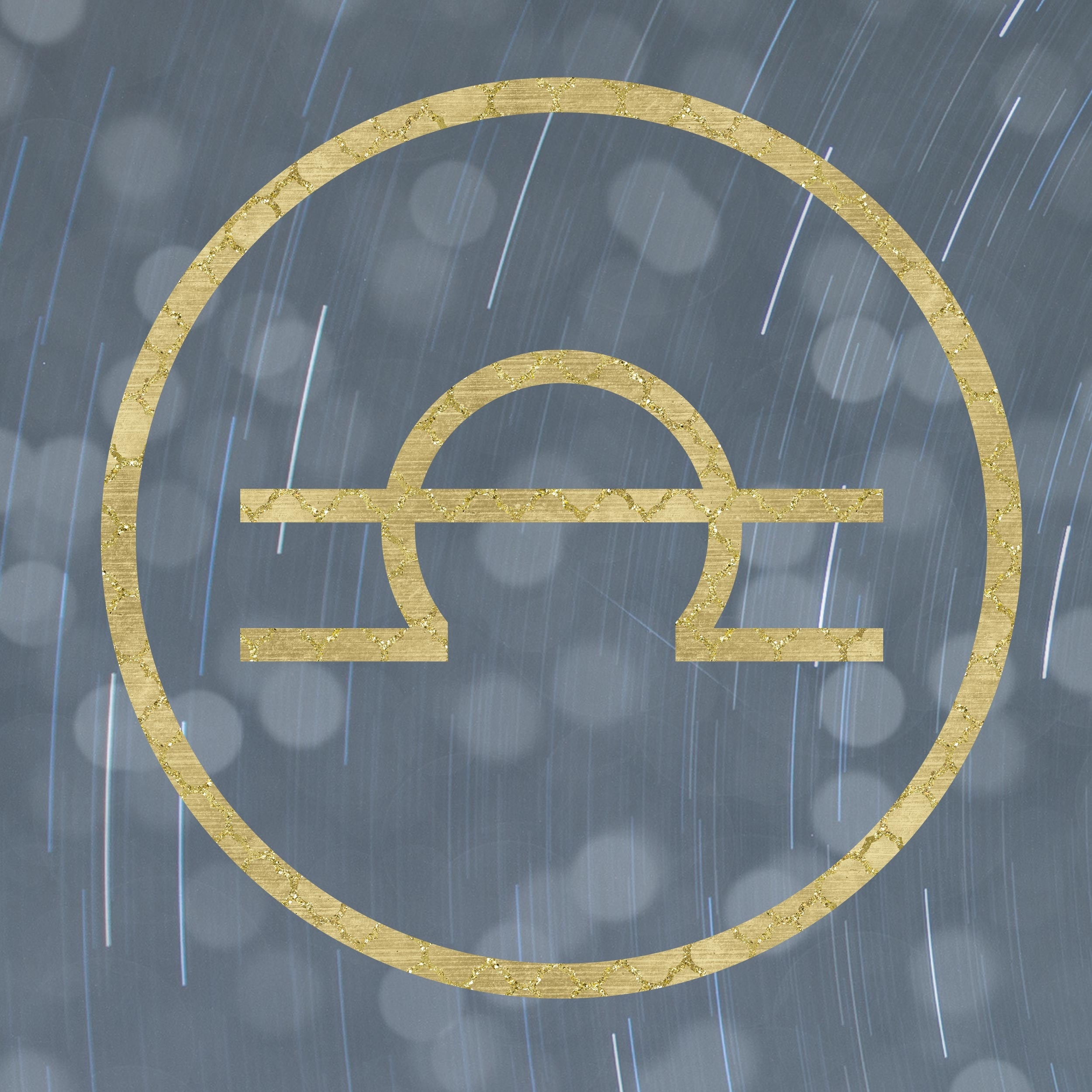 The planets are coming for you, Libra! Until Sept. 14 you have no less than four planets—the Sun, Mercury, Venus, and Mars—taking up real-estate in the castles-in-the-air section of your chart of the 12th House. This just means that you may feel like you're in a zero-gravity zone, with a lot of your attention hamstrung by desires and concerns that aren't quite ready to manifest because of things outside of your control. September could be a time of purifying and organizing your emotional space by getting clear on what's worth your investment and also what's been kicking around in your subconscious. Some responsibilities may leave your life and others you may sleep or drink through, such is the escapist tendencies of the 12th. You just have less control than usual which can be wonderfully refreshing, but let us not forget that the 12th House, in addition to offering oodles of imaginative flowy magic, is traditionally the house of "loss and troubles." It just doesn't care about your ego so the more tolerant and receptive to your inner wise woman you can be, the better. It's clearing you for something new!
Then, on Sept. 14, you may feel zapped back into the "real world" as buzzy Mercury and your sidekick Venus shift into your sign and your 1st House, making your next move more clear. Of course, the Sun enters your charming sign on Sept. 23 and you may feel a sense of coming full circle and ready to seize the day by month's end. A lovely Full Moon is yours on Sept. 28 and begging for you to enjoy it with friends and be a little indulgent.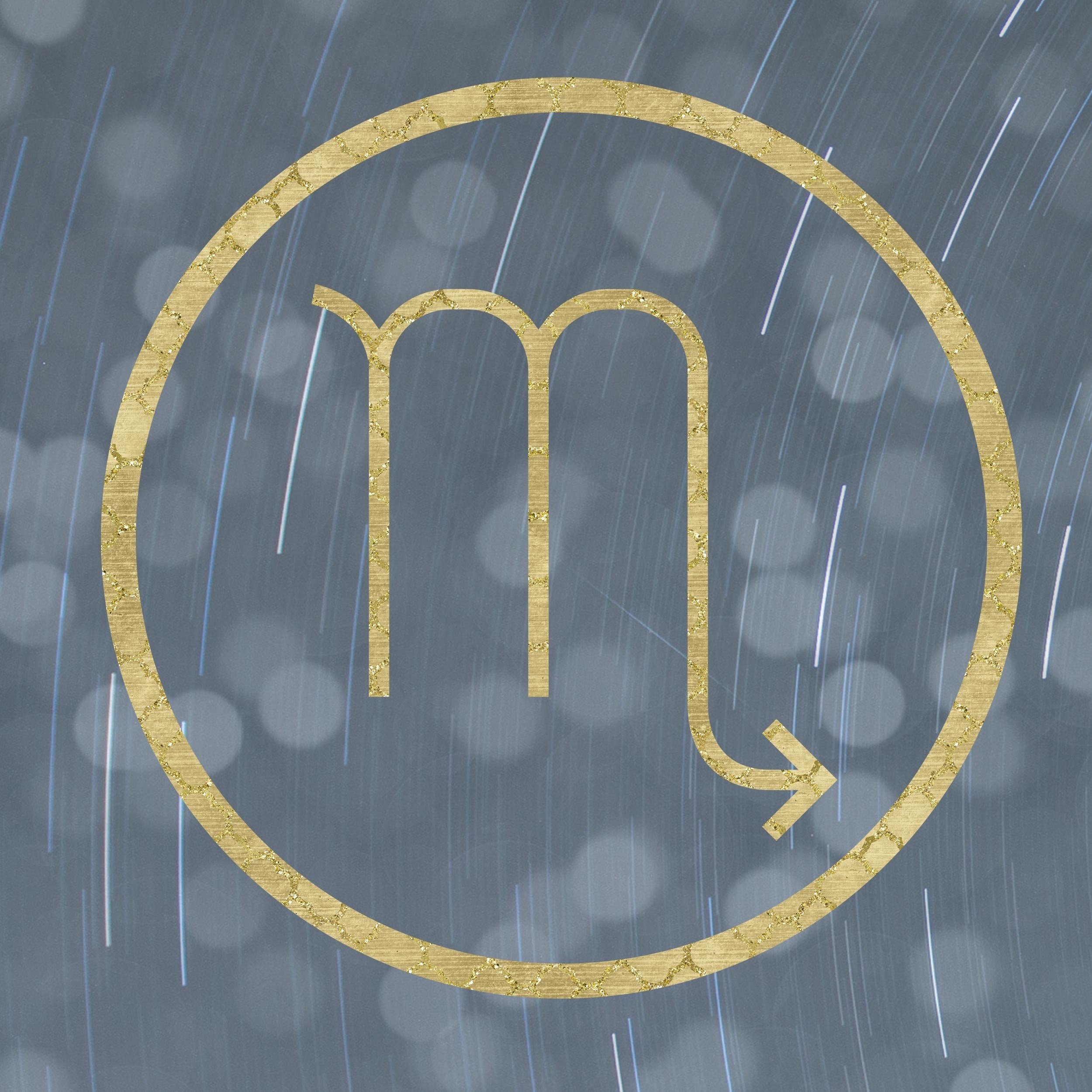 Scorpios may be busy, busy, busy hatching a new world order as Uranus in Taurus is bringing dramatic change or at least exciting, unforeseen twists that could affect everything from what you do in the world to where you live. With the planetary deck—at least the Sun, Venus, Mars, and Mercury—stacked in Virgo and your 11th House of Networking and Future Hopes and Dreams, you seem to be hooking up with new energy in the form of community that is helping shape and contour your long-term plan in ways you may not even realize yet.
There's strength in numbers this month Scorpio, so join the team. While you tend to be a little private and play it close to the vest, this is a great time to send your feelers out into collaborative work opportunities and have some social courage by attending out-of-the-blue opportunities to link up with VIPs or at least with people doing the sort of work you want to be involved with. You've been working hard on improving getting out of your comfort zone and setting your sights a little farther and higher, with the big picture in mind. Being willing to say no to short-sighted responsibilities or burdens—emotional or otherwise—is part of this exciting, individuating time. You're lightening your psychic load, which is only helped by Saturn stationing direct on Sept. 18, letting one more piece of the puzzle fall into place of your grander life vision. Sept. 30 may be a day made for you with the Moon in your sign (opposing that wildcard Uranus) and passionate Pluto squaring Venus, bringing up some bonding opportunities that could go from electric to primal. Dig in!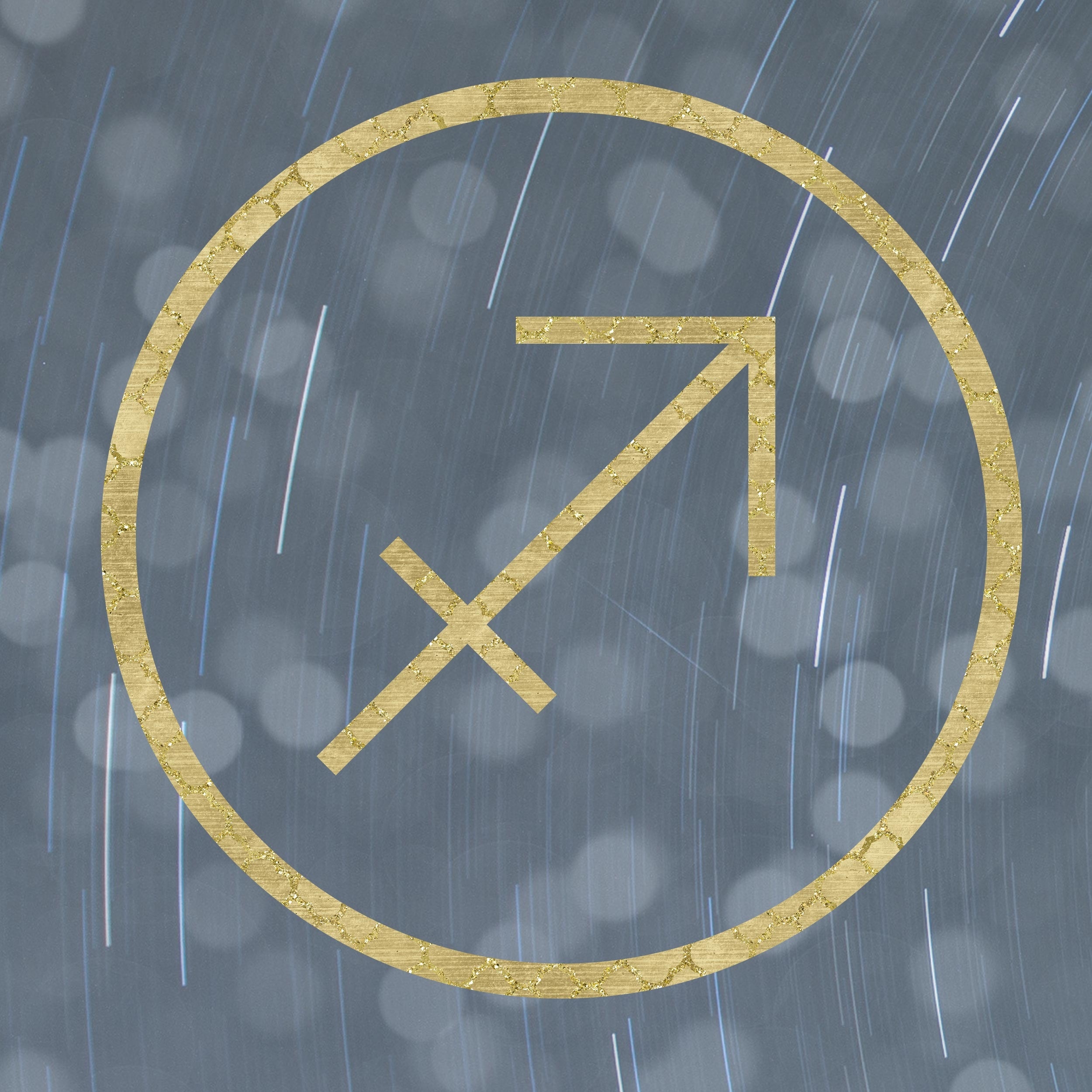 A tight formation of planets in Virgo (Sun, Mercury, Mars, and Venus) are cracking the whip, sending an electric charge through your 10th House of Career. Take advantage of this the first half of the month as opportunities seem to fall out of the blue, giving you ample opportunity to share your work and step into positions of power and authority. It will definitely take elbow grease and a firm commitment to the craft, but if you've been working behind the scenes, this could be a great month where your skill is seen and appreciated. This is the month to dive into the tedium and really get clear on how you want to be seen in the world from your Twitter profile photo to the legacy you'd like to leave.
This robust, perfection-seeking energy is challenging you to generate results and show up on the world stage as someone who broadcasts the highest standard of excellence. No pressure. While you're known for blustering self-reliance and even overstepping your boundaries, what works now is cooperation, humility, and joining forces. You may still play a leading role, but it's made indelible by the quality of relationships you create around you. Learning to be a team player and knowing that you don't have to shoulder the responsibility alone goes far to make September spectacular.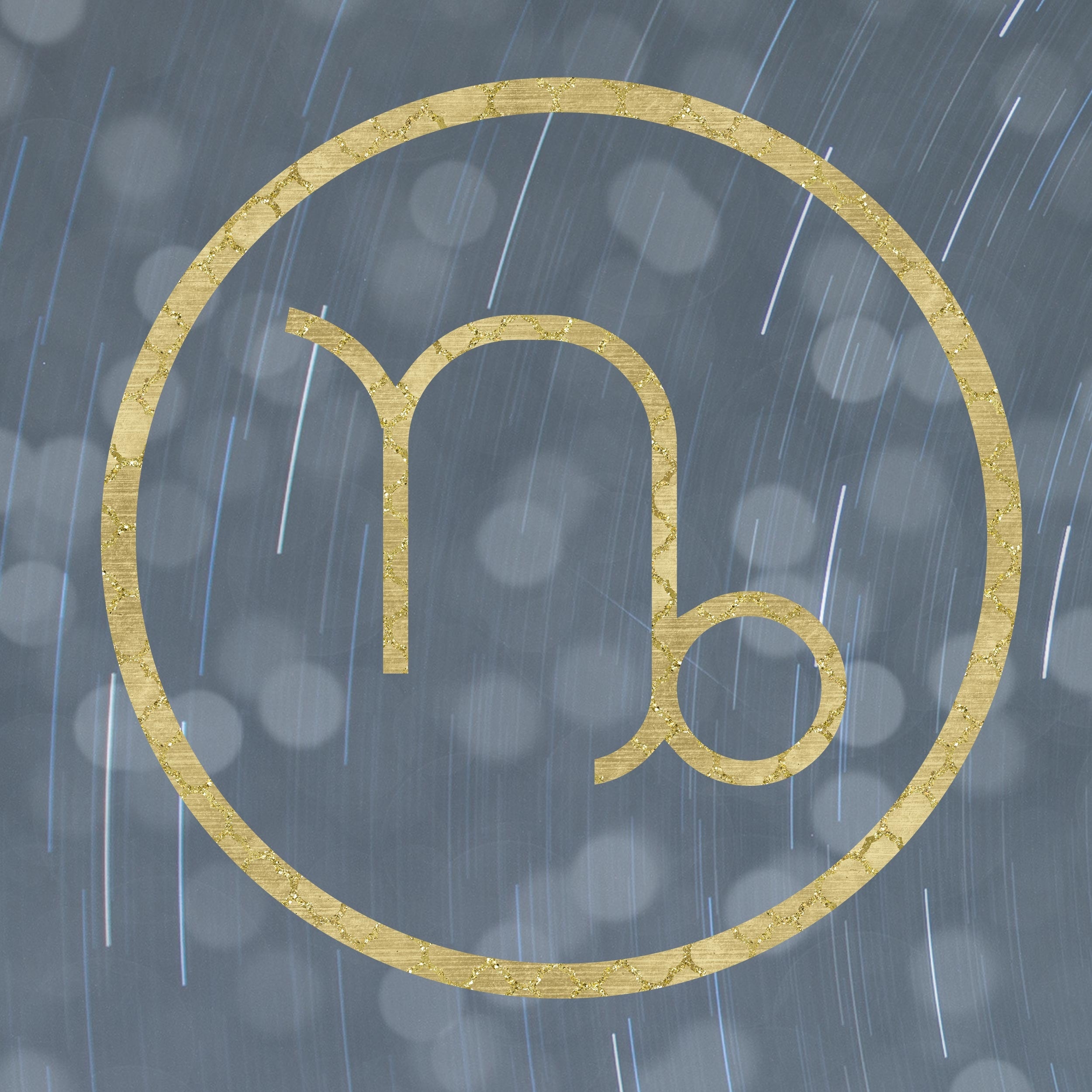 Don't sleep through the energy this month, Capricorn, as a line-up of planets in fellow earth sign Virgo may make you think you've got it made. You still have to do the work and set your goals, and for a manifesting, achievement-oriented sign like yourself, writing down what you'd like to have done by month's end could do wonders. Mars and Venus are included here, so don't forget to visualize your best-case-scenario romantic goals as well. With this line-up in the 9th House of Travel, Exploration, and the Higher Truth, you're probably feeling pretty adventurous, even entertaining a getaway perhaps with a love interest, although it looks as though you'd want a professional purpose to ground any flights of fancy.
After Sept. 14, when Venus and Mercury shift to Libra and your 10th House of Career, you may find the public especially taken by your wit and charm, or the stylish way you put words together. Lean in. This energy only ratchets up next month and this is your warm-up phase. A great day to set professional goals is on Sept. 28, when a New Moon offers a clean slate in this Career House. Your planet-in-crime, Saturn, goes direct on Sept. 18 and offers yet another push from the heavens and allowing a long-held goal to come into sharper focus. Mark Sept. 7 and 8 as well, as the Moon shifts into Capricorn and a slew of planetary aspects gets your motor running bringing several loose ends to a conclusion at once!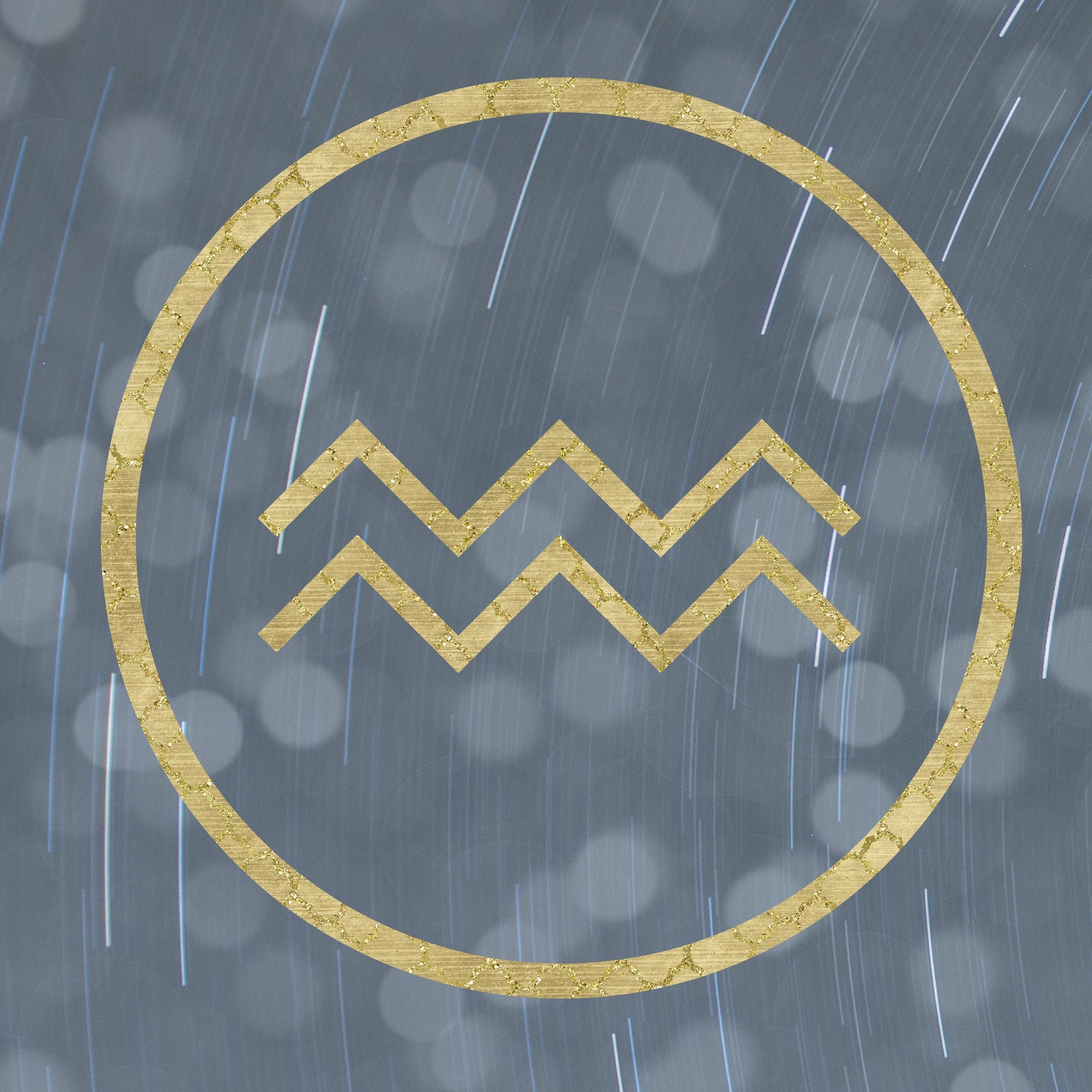 This month as the stellium of planets in Virgo travel your 8th House of Sex, Death, and Other People's Money, you're taking a look under the hood of your most intimate relationships perhaps with an angle on shared resources. The 8th House is the territory of life that lies under the surface, sometimes hot, seething, and determined. You'll likely have the drive to get to the bottom of something whether that's deciding on a shared goal with a loved one or doing some private investigating to get the result you want.
Without a lot of planets in sensitive feeling water, cerebral Aquarians (actually not a water sign although it sounds like it is) may need to consciously soften so that others can hear their brilliant ideas. As much as we can all want hard, fast answers this month, you will have to make some room for mystery and trust in the divine timing with go-with-the-flow Neptune across the sky. What benefits you most is being willing to have conversations that you wouldn't normally have and ask tough questions of yourself and others, without trying to force a result. There's a lot of gold to be mined this month if you're humble enough to listen and share. You're really ready to change up your routine, and this month will give you the clues on exactly where and with whom those shifts need to be made. When the Sun shifts into fellow air sign Libra and your 9th House of Travel, all the diligent digging you did will result in a greater sense of personal freedom. Mark Sept. 10, with the Moon in your sign and Neptune opposing the Sun, as a day where you'll see the magical interplay of your inner and outer worlds.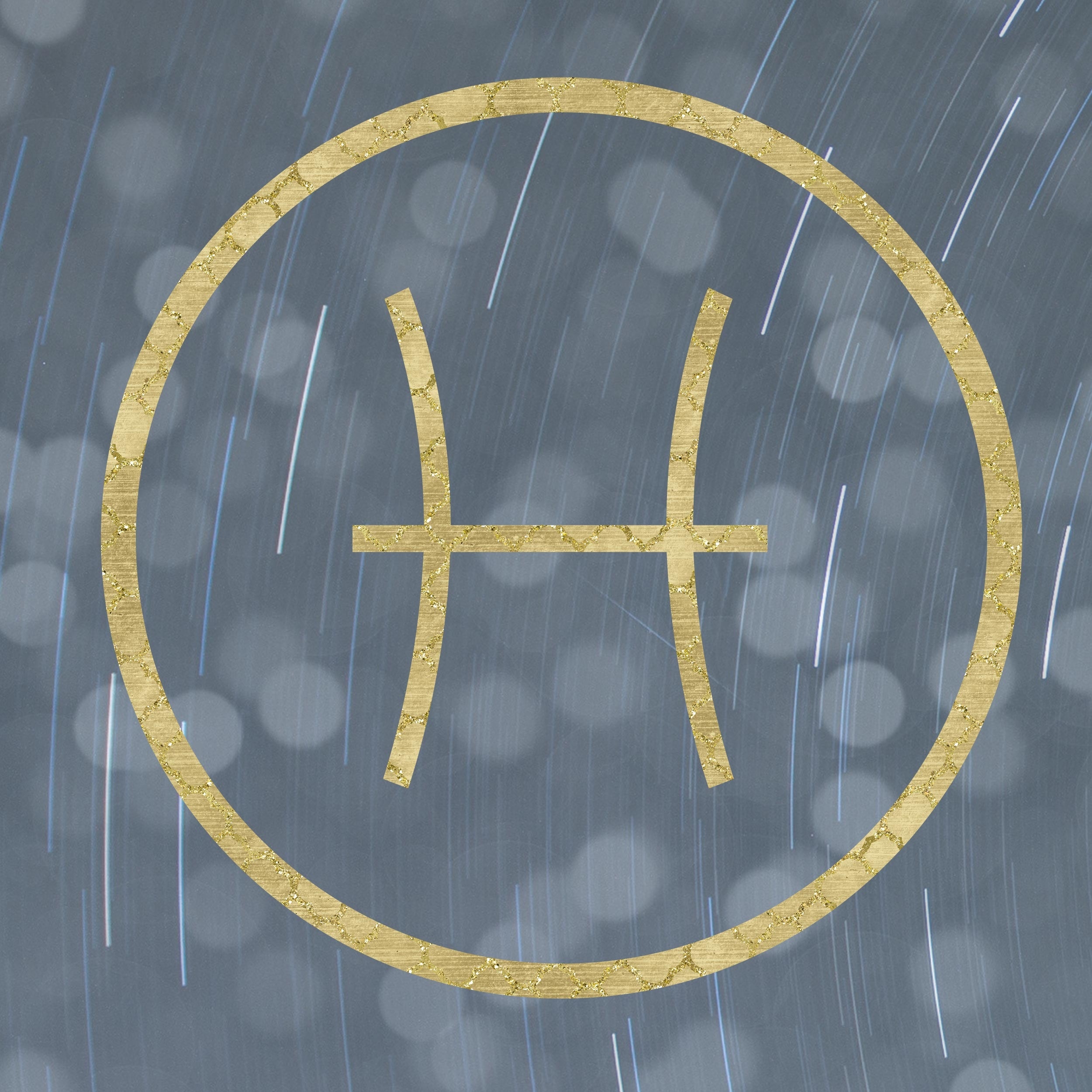 You've got a gorgeous Full Moon in Pisces to look forward to on Friday Sept. 13, ushering in a d 6 ay to remember mid-month that makes you believe everything really does happen for a reason. This is actually an action-packed month for you Pisces! You can't escape the exciting, opportunity-laden tension of the Sun, Mars, Mercury, and Venus pressing you in diligent Virgo across the sky, spurring you to think big and execute the baby steps that streamline your creative juggling act, especially in the month's first half. It's as if you've been chosen as the brand ambassador of a spiritual truth, higher mind, or imaginative leap of faith (Neptune on your Sun) and you've got help with all these planets lining up in the 7th House of Partnership and Relationship.
The tension is laying out the details and engaging in the tedium that you'd rather daydream through. The cosmos is giving you an extra shot of espresso this month, however, so accept help, especially from your earth sign friends, and keep your head in the clouds but your hands on the work. Partners and all sort of people may come out of the woodwork this month seeking your attention in one way or another. You may get swept up in the swirl, but all the give-and-take could help you articulate your vision and move your dream forward.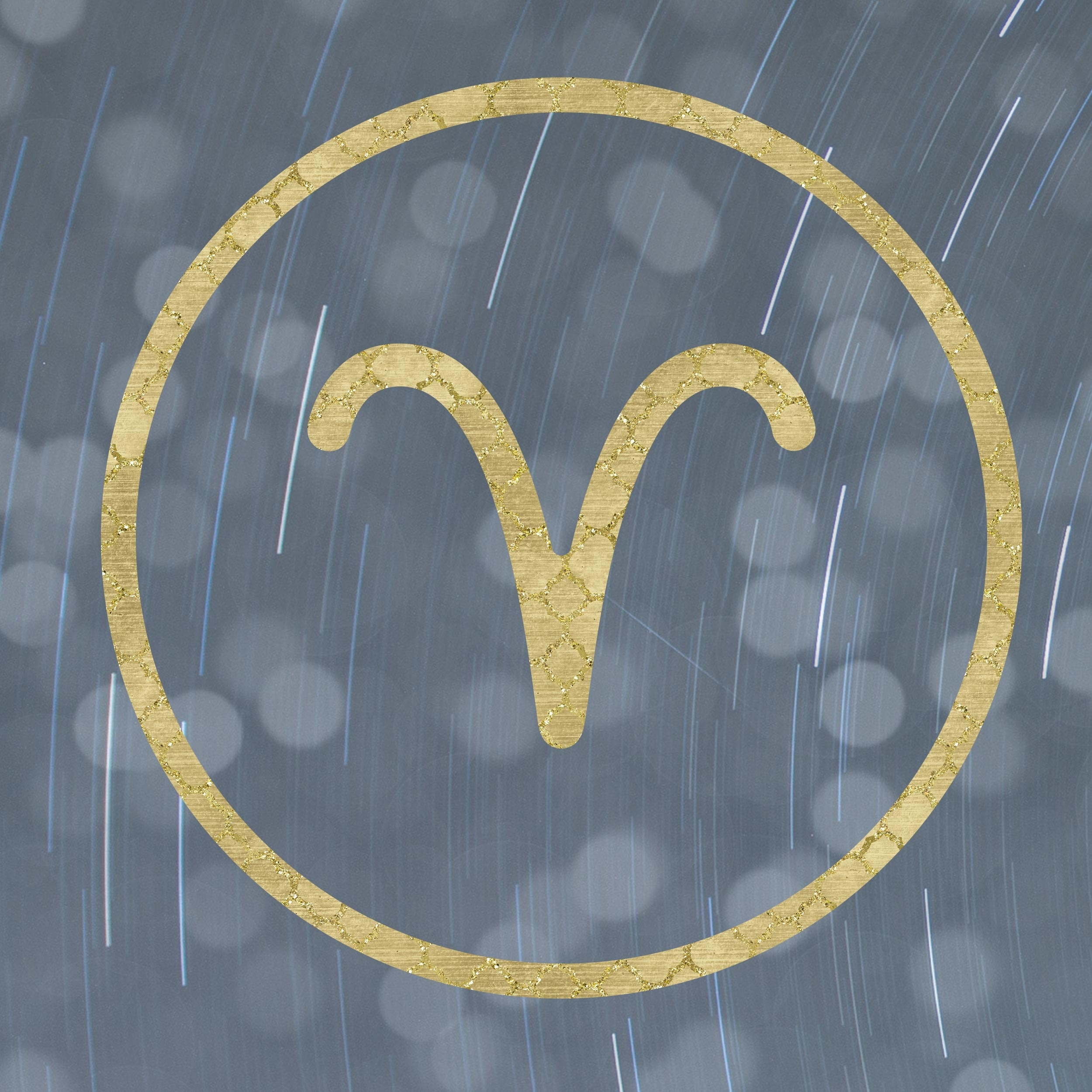 Your attention may be on your health, self-improvement, and creating good habits this month, Aries, as those Virgo planets are sweeping through your 6th House of Work, Service, and Well-Being. All this diligence may have a spiritual component however as ethereal Neptune forms a tight opposition from across the sky, putting you into a headspace to clear clutter, emotional and otherwise. The New Moon vibrations are still strong from Aug. 30, and you may have inaugurated a whole new self-care routine. Be careful of going too extreme or denying yourself too many pleasures. The idea is to create systems you can stick to even after the planets shift into more pleasure-seeking Libra after Sept. 14. After mid-month, your 7th House of Relationship comes stacked with planetary guests bringing in some much-needed social time to relax and enjoy yourself. Saturn is also turning direct in your 10th House of Career on Sept. 18, so if something was stuck in your professional craw—a credit, a contact, a greenlight—this could be the month where you get your answer or a lead gets uncovered. Look out for Sept. 14 where you'll be the center of attention as the Moon in your sign reflects the glow of glamorous Venus.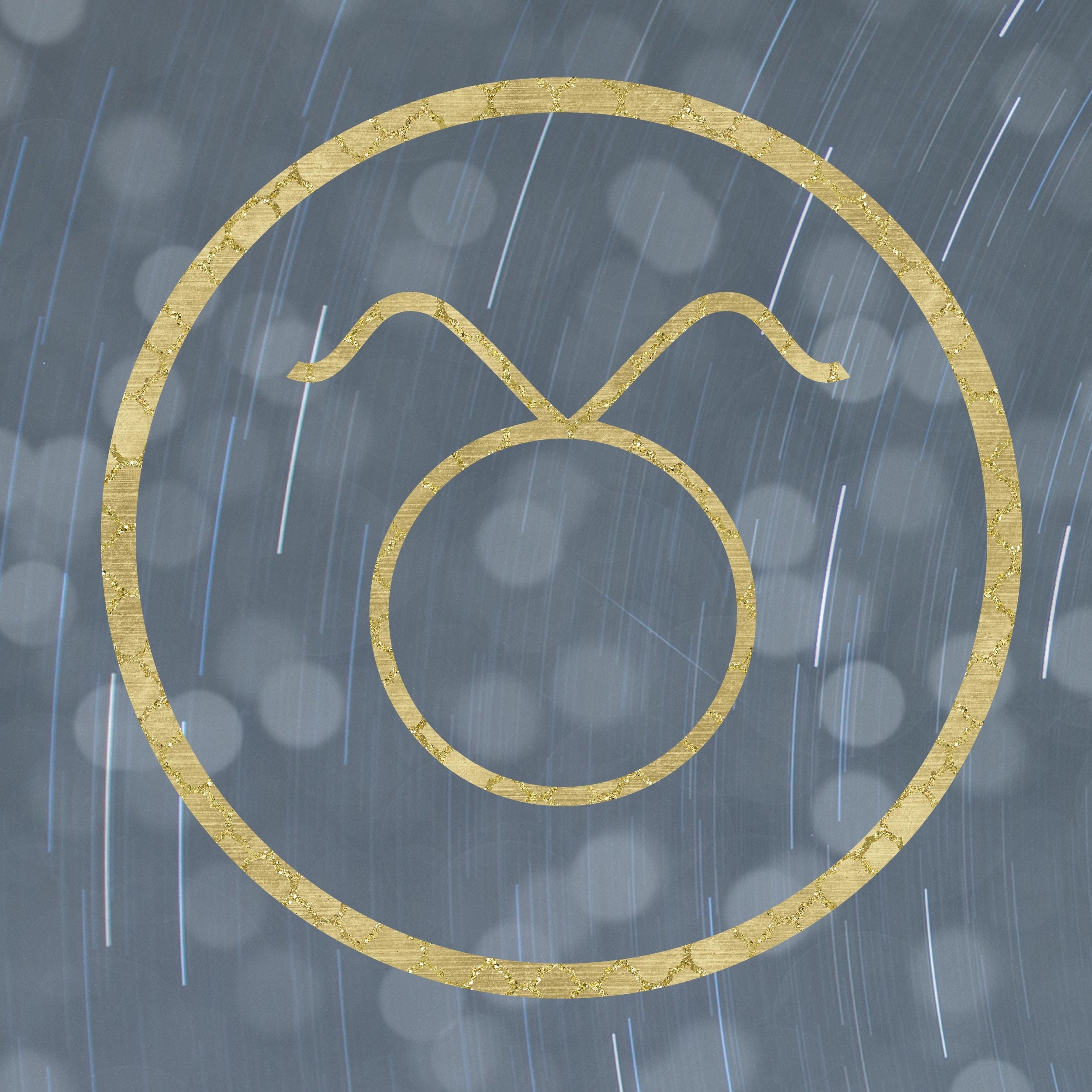 As an earth sign, you're feeling the support of the cluster of planets in sensible, hard-working, clarifying Virgo making just the right angle to your Sun. Not only that, these earthy planets are lighting up your fun 5th House of Love and Creativity. This is the house where things begin, be it a relationship or a creative project. You'll be in the mood to have a little fun, and because of all that Virgo, you might be in the mood to spearhead a project that casts you as the star and takes advantage of your expressive and authoritative mood. You're realizing that you're narrating the story of your life and if you want the plot to change, you have the power and practical sense to produce things that matter and make people notice you in the way you choose. With planet of upheaval and surprise Uranus plowing through your sign for the next six years, you're really learning to throw more caution to the wind and reinvent yourself. This month you may do that creatively and it will probably reflect not only in your artistic collaborators but love interests as well. Hanging out with people that are fun and support your professional goals is a sweet spot. Look forward to an exciting, unexpected day with the Moon in your sign joins electric Uranus and begs you to be spontaneous.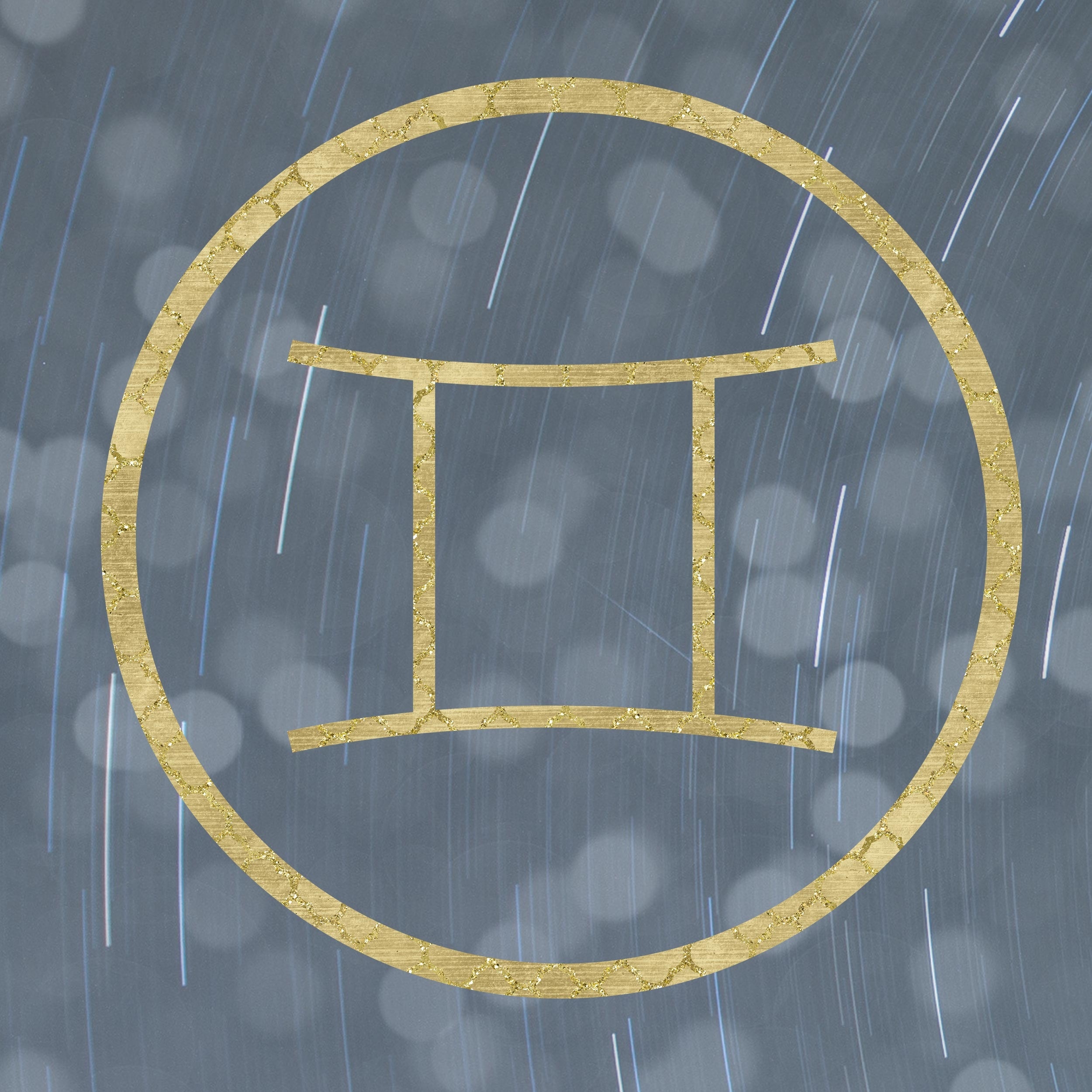 You may be feeling just a tad less outgoing Gemini, as the planets cozy up in Virgo and your 4th House of Home and Family. Your quick wit is firing on all cylinders, but a lot of your sharp analysis may be saved for your nearest and dearest and applied to practicalities at home. There's something about the pull of your apartment that compels your attention. With beautifying Venus in detail-oriented Virgo and this 4th House of Domestic Bliss, you could have your sights on a home project and go into overdrive making the sort of changes and shake-ups that Geminis love to keep things fresh.
While Neptune throws a bit of a wild card into your domestic situation, your passion to see something through, gather information, and return to a more grounded feeling in your most intimate spaces will unfold over the course of the month. Lucky Jupiter continues to travel through your 7th House of One-On-One Relationships, so visionary soulmates and fun playmates that force you out of routine continue to put wind in your sails and perhaps offer some lucky connections that remind you the Universe has your back. After Sept. 23, when the Sun moves into fellow air sign Libra and your 5th House of Creativity and Love Affairs, you'll want to blow off some steam and indulge in entertainment that thrills you, be it improv, cabaret, or standup. By then, your inner world will have been organized and your home should be ready to entertain guests.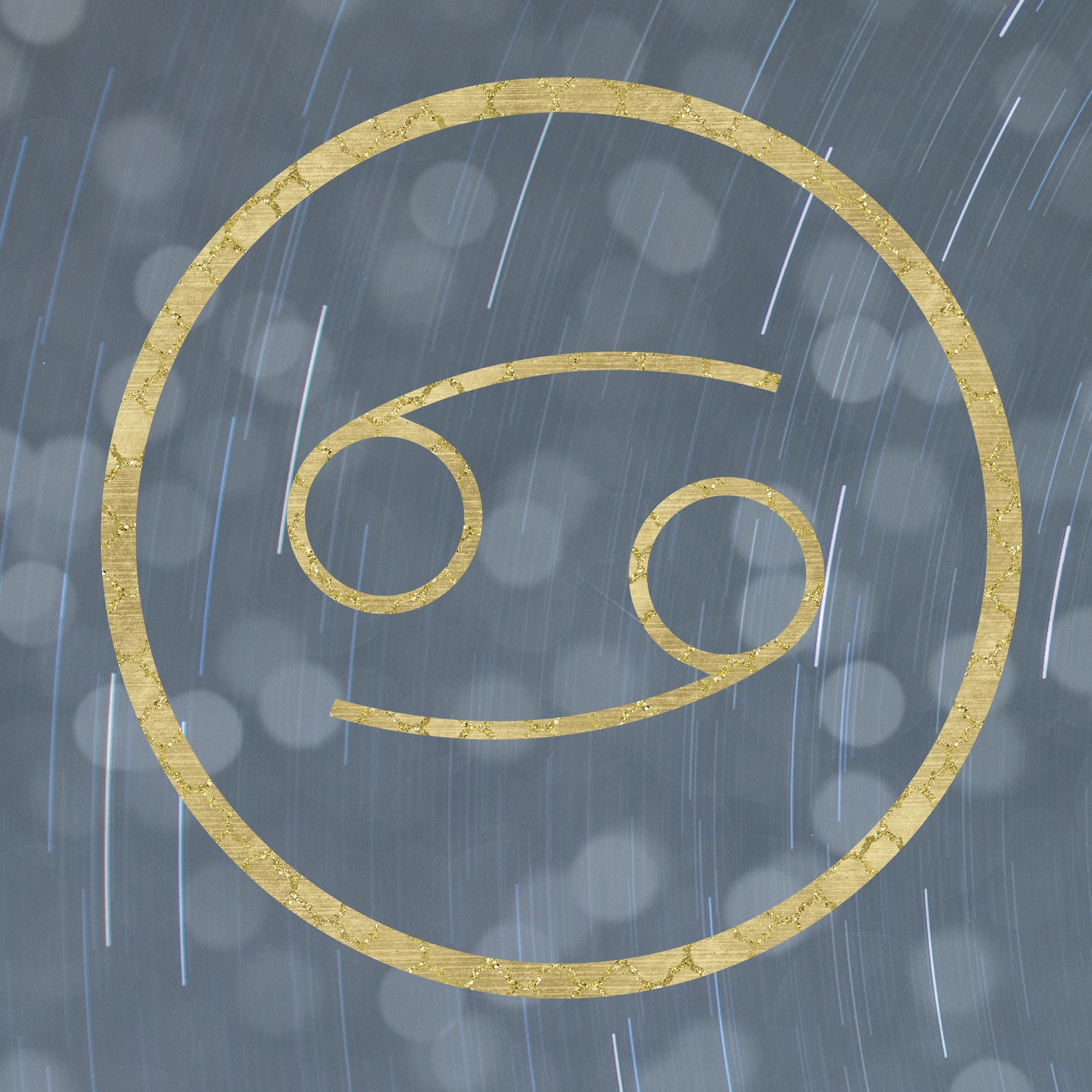 You've likely been on a communication bender with Mercury, the Sun, Mars, and Venus taking up real estate in your oh-so-busy 3rd House of Thinking, writing and checking things off your to-do list! People may not be used to tender Cancers being so sharp and pragmatic in their delivery, but until Sept. 14, there's no stopping your drive to dot every "i" and cross every "t." This is only compounded by the fact that you're living under the pressure, although you're probably used to it by now, of having the gritty, transformative, grow-or-die combination of Pluto and Saturn directly opposing your Sun and reminding you that life goes to those who go all in and set their sights high.
You keep rising to each challenge and this month is no exception. Just don't forget to give some Cancer love to friends and family that are not in the business or have been sidelined by your onslaught of appointments. As you get the tedium of your life in order, the next big step presents itself and you may be surprised by how much your stride has grown. Reach out to whomever you can this month and share your work, ideas, and headshots as you're in a social spin that can manifest real results. A Full Moon in Pisces lights up your House of Intimacy and Secrets, and a truth may be revealed to you that confirms your intuition.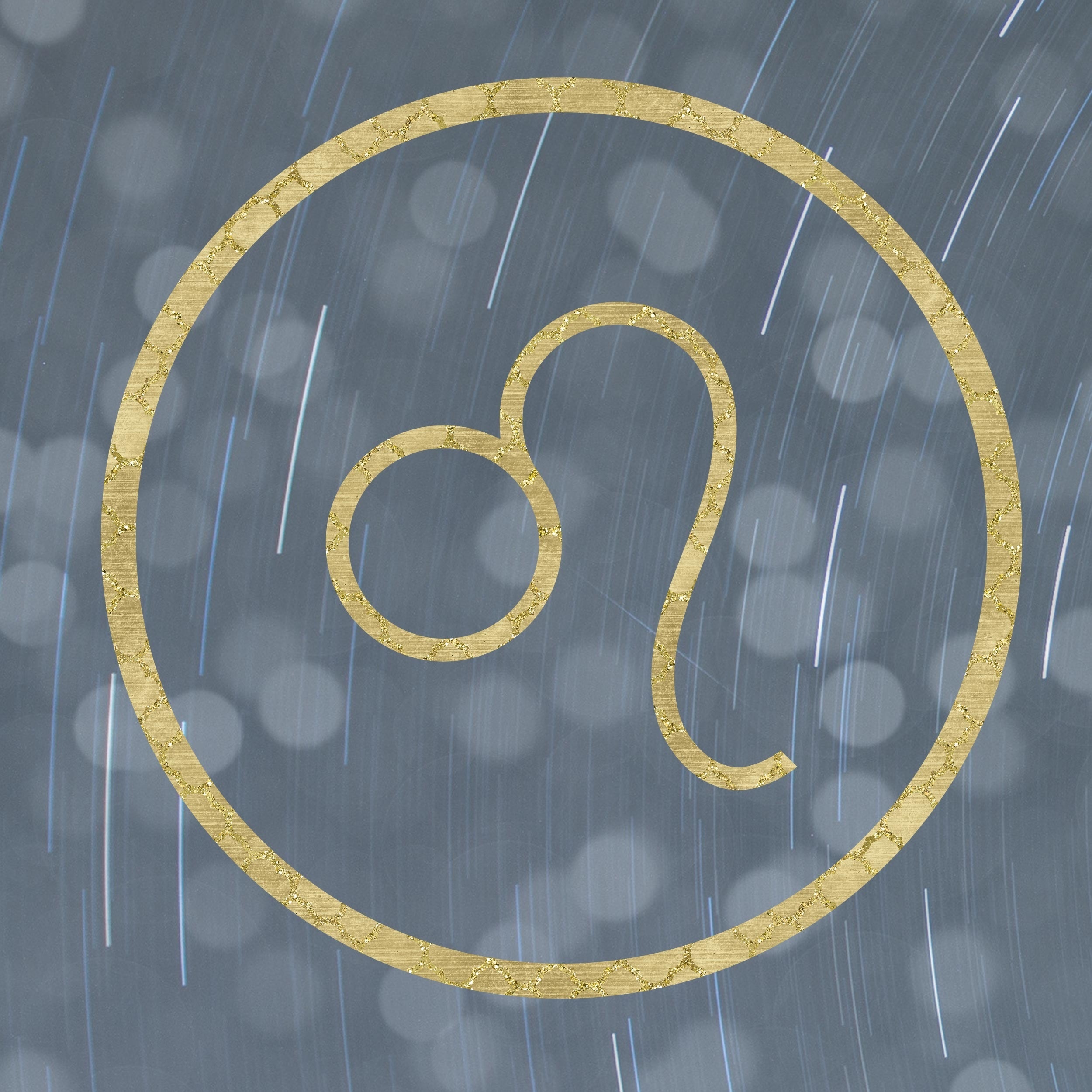 Work, money, and streamlining finances may be the game you're playing this month with your 2nd House of Income infused with that get-it-together Virgo energy. You've gone through such an expansion lately—creatively, romantically, personally—that it may actually feel good to come down this earth this month and just get yourself organized. Getting clear on your responsibilities and having a straight talk with loved ones about what you can and can't do may be part of the psychological landscape as well. You're simplifying before things get crazy again and having your basic needs met, including some quiet time with yourself to organize your sock drawer, is in order.
Health is also a major point of focus, although for much longer than a few weeks in September. You've got game-changers Pluto and Saturn in your 6th House of Work, Health, and Well-Being and if you've been ignoring your body that will be revealed in not so subtle ways. Making time for routine visits to the dentist, dermatologist, and the doctor is part of the balance that Leo needs. Keep doing the behind-the-scenes maintenance this month, especially if it feels unglamorous and practical, and the light will find you.
See what else September has in store for you with Backstage's casting calls!
The views expressed in this article are solely that of the individual(s) providing them,
and do not necessarily reflect the opinions of Backstage or its staff.