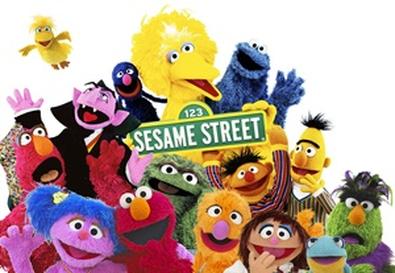 We might not be able to tell you how to get to "Sesame Street," but upcoming open call auditions for the long-running children's program could be your ticket.

McCorkle Casting, Ltd. is currently seeking a bilingual actor for a new recurring character, who will join Bob, Gordon, Gina, and the rest of the diverse cast of humans who interact with Muppets like Elmo, Big Bird, and Cookie Monster on "Sesame Street." Filming begins in September in New York.

Casting director Pat McCorkle is seeking a warm, likeable, and engaging young male or female Latino actor between the ages of 18-25 years old who is fluent in both English and Spanish, and comfortable with multiple Spanish dialects and accents. The actor must have a good sense of humor and must sing well, and should be comfortable with both physical and improvisational comedy.

Open calls will be held Monday, Aug. 20, at Roseland Ballroom in New York City. All auditioning performers should be prepared to sing a cappella in Spanish and English. For more information and audition details, view the full casting notice online at BackStage.com.

Pat McCorkle is a CSA member who casts for theater, film, and TV. Her TV credits include "The Electric Company," "The L Word," "Chapelle's Show," and "Strangers with Candy," and feature films include "Ghost Town," "Secret Window," and the upcoming "Premium Rush." Among McCorkle's many Broadway credits are "End of the Rainbow," "The Lieutenant of Inishmore," "A Few Good Men," revivals of "The Glass Menagerie," "Cat on a Hot Tin Roof," "One Flew Over the Cuckoo's Nest," and "Cabaret," and more.