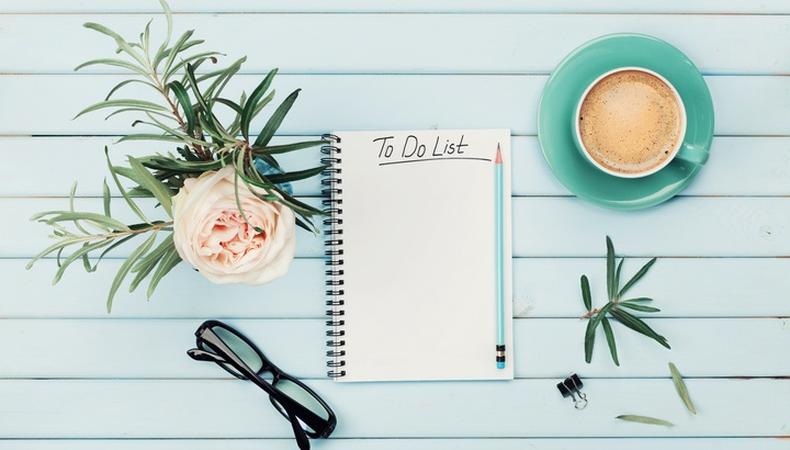 As 2016 winds to an end it is a good time to take stock of and reflect on the pros and cons of the past year. Life as an actor can be a wild ride of "up and downs" and "almosts." It is all too easy to get stuck on the treadmill of auditions and not yet achieved dreams. In doing so, you can miss the fact that you are actually making progress.
I am reminded of a lyric from the Broadway musical phenomenon Hamilton, "Who Tells Your Story." As actors, you are telling your own story. Every time you audition, when you book a job and when you perform on the screen or on the stage, it is your story. So is every messed up audition, job and performance, but don't despair if this has happened to you. The end of the year is a great time to stop and measure your progress, to look at what you have accomplished, what you have learned and to toss out the things that didn't work.

As 2017 kicks off, take an assessment and note the successful actions you created over the last year.

I am many times surprised what actually made the difference for me because as an independent casting director, I have to audition for my jobs also. It could be something as simple as going to the gym, taking a yoga class or getting to bed on time. It could be that you always go to an acting coach or an acting class, a singing teacher, or a dance class before your audition. That you always do your homework and research on all the producers, directors, and casting directors of the project you are auditioning for. Whatever those successful actions are keep a list of them. And keep doing them!
Likewise, look at what did not work, what mistakes you made and what got in your way and prevented you from achieving your dreams. Be honest with yourself. If the night before a big audition, you were out late with friends instead of studying your lines so that you knew them very well, note that down—and don't do it again! As the year progresses, you can refer to this list and remind yourself of what not to do.
READ: "4 Reasons You Didn't Get a Callback"
Set goals for the next year. Name it, want it and go get it!
Be specific! Not just that you want to be cast in a movie, television series or a theater show. State what genres you want to be cast in. Whether you want to be in comedies, dramas, musicals, etc. and include what kind of roles you want to play! Name the producers and directors you want to work with. List the casting directors and if you don't have an agent or a manager yet, list those also who you really want to meet. I would also include other actors that you greatly admire and would like to work with.
List as many goals as you would like to accomplish for the new year. By writing them down, you are taking these goals out of your head and putting them into the future so you can start creating on them. Once you have the goals all written down, then you can make a plan for each one on how you are going to accomplish them.

Take the successful actions that you have been doing and continue making these things happen.

After all, it is you who tells your story. Make your story one you are excited to create!
The views expressed in this article are solely that of the individual(s) providing them,
and do not necessarily reflect the opinions of Backstage or its staff.