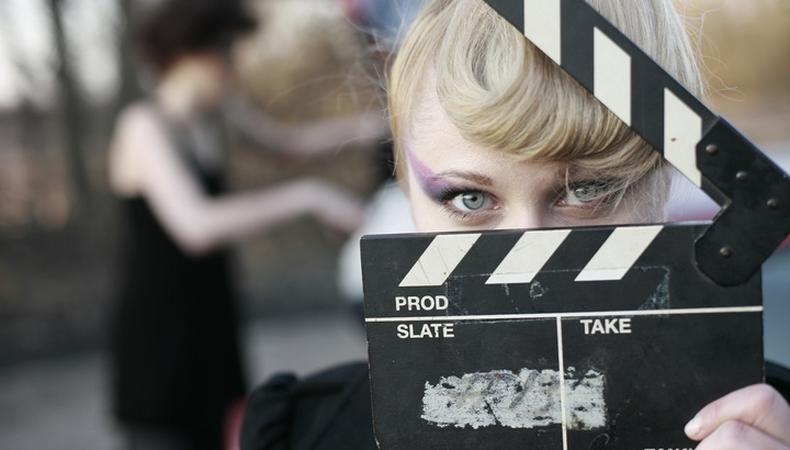 As a producer, I've experienced two personalities with actors: the audition personality, and the on-set or after-booking-the-job personality. The first is a breeze to work with: friendly, approachable, polite, and professional. The second, not so much. This one, once stepping on set, somehow magically transforms into an entitled, disinterested, lazy, often rude individual who now considers it a burden to actually be there. All from the same actor. This is one of the main reasons an actor's behavior in an audition room carries very little weight with me. So I thought I'd put together a few tips for appropriate on-set behavior for actors from the standpoint of not only a producer, but really the entire production team.
1. Be a team player.
I've had actors arrive on set with their first question to me being, "What time do we wrap?" Not a horrible question, but when it's the very first one, it can tend to set a tone. Next, a resistance to cooperate, like filling out basic paperwork or deflecting responsibly. This is understandable on a major contract, but for simple, standard releases, it can immediately put a damper on production. Another issue is showing up looking like they've just rolled out of bed, assuming there is a staff of 20 to take care of them. Sure, sometimes this is the case. But to assume so and not even put in an effort is just not professional or respectful to others. When you come to work prepared and with a good attitude, things go better for everyone. You're on a team, and it's just as much your responsibility as the director, producer or caterer, to help create a positive and cooperative environment.
2. Know the industry you're working in.
This is not meant to say that you should have a master's degree in cinematography. But you should know the basics and how things work as a whole. The position of the actor is a valuable one, and movies could not be made without them. But it's only one of many of the jobs, all of which are required for a set to function at all. Take some time to educate yourself on key positions: What does a gaffer do and what do they need from you to make their job easier? Why is it important to know your lines and be prepared and present when shooting? How does this affect the the script supervisor? What does a 1st AC do? What does a set designer do? Having some knowledge of the many parts of the puzzle will help you to be a better actor, and a well respected one too.
READ: 15 Phrases Every Actor Should Know Before Going to Set
3. Be nice.
Whether you are working on a non-union web series or a with multi-million dollar film, the value of being nice should not be underestimated. I've seen all kinds of talent, from background extras to top-billed stars, be replaced or deliberately not hired again for having a bad attitude or exhibiting some form of unpleasant behavior on set. Producers and directors spend a lot of time with each other and the actors they hire, and they are more likely to want to work with you again if you're a person they enjoy spending their time with.
4. Be prepared.
It's not enough to just know your lines when you arrive on set; you should know much more if you expect to be able to do a good job. Who is your character? What world is the project set in? What timeframe and what genre? What is your character's relationship with the rest of the cast? Who is the director you're working with? What is their style and what work have they done before? Preparing yourself with this sort of information will help you to get the job done and will also instill a great deal of confidence in you.
5. Have fun and be light.
The hours on set can be long. You might get tired. Others around you might get moody. It happens. And if this goes on day after day, it can really begin to take its toll. Maintaining a lighthearted attitude can be enormously helpful. And if others are feeling the weight of the day, you'd be surprised how it can affect them too. Contribute to an upbeat environment. Have fun! After all, you're working in an industry that is unlike any other –and it's something to be grateful for and enjoyed.
Puerto Rican-born Producer Sevier Crespo has worked with such Hollywood heavyweights as Michael Mann and Jerry Bruckheimer. He studied production at UCLA and learned the ropes under the tutelage of Robert Townsend and director Sam Bayer at Ridley Scott's RSA USA, Inc. Sevier has since gone on to work with such global brands as Adidas, Coca-Cola, Nike, Marlboro, Mitsubishi, NBC, and Netflix – to name a few. Tapping back into his latin roots, Sevier has worked alongside Danny Trejo in the comedy "Pendejo" and the upcoming feature "Deceived" (2017). For more information on Sevier, please visit seviercrespo.com.
Ready to get on set? Check out our audition listings!
The views expressed in this article are solely that of the individual(s) providing them,
and do not necessarily reflect the opinions of Backstage or its staff.