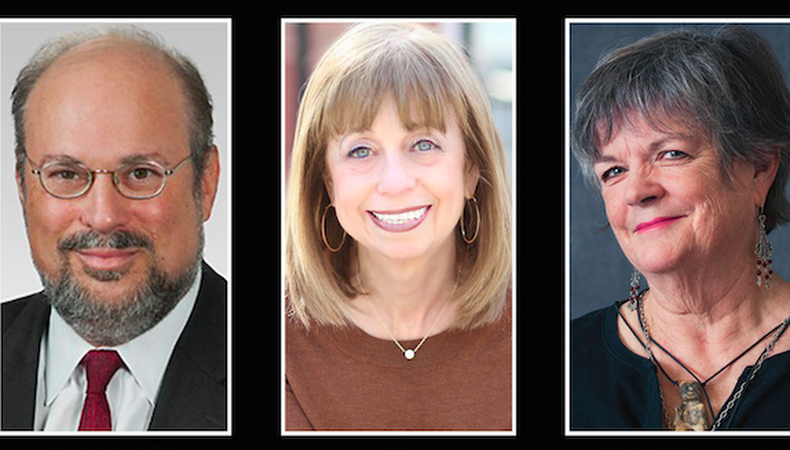 The Tony Awards Administration Committee announced Seth Gelblum, Joan Lader, and Sally Ann Parsons as this year's recipients of the Tony Honors for Excellence in the Theatre.
This honor recognizes individuals who have contributed extraordinary achievements to the theater community, but are not eligible in any of the traditional Tony Award categories.
"The Tony Awards have a long standing tradition of honoring the unsung heroes of our community," said Heather Hitchens, president of the American Theatre Wing, and Charlotte St. Martin, president of the Broadway League, in a statement. "We are thrilled to present this year's Honors to three incredible talents, from three very different areas of expertise, who work tirelessly behind-the-scenes to inspire what you see on the Broadway stage."
Gelblum is an entertainment lawyer practicing in the live stage, motion picture, television, and documentary film areas. He has established himself as one of the leading practitioners in the structuring of theatrical compensation and financing through his representation of artists over the past 25 years. Gelblum is a long-term Board Member for the Canavan Foundation and Lawyers for Children, and he has served as Chairman of the Board for New Dramatists since 1999.
Lader has offered vocal training and rehabilitation for more than 30 years. Her practice serves vocalists of any musical style from opera to rap to rock to Broadway, as well as on film. She has trained several above-the-title performers, as well as countless ensemble members of Broadway choruses. Lader is presently a consultant for the New Studio at New York University and involved with the National Youngarts Foundation.
Parsons and her husband James Meares founded NYC's premier costume shop Parsons-Meares in 1980. The shop has produced costumes for a myriad of shows over the years including "Cats," "The Phantom of the Opera," "The Lion King," "Wicked," "Spider Man: Turn Off the Dark," "Aladdin," and most recently "Hamilton." Parsons received the 2009 TDF Irene Sharaff Artisan Award for her contributions to the field of costume technology.
Gelblum, Lader, and Parsons will be feted at a private cocktail reception on Monday, June 6 at the Paramount Hotel's Diamond Horseshoe.
The nominees for the 70th Annual Tony Awards will be announced Tuesday, May 3. Tony winner James Corden hosts the ceremony live from the Beacon Theatre Sunday, June 12 on CBS.
Inspired by this post? Check out our theater audition listings!