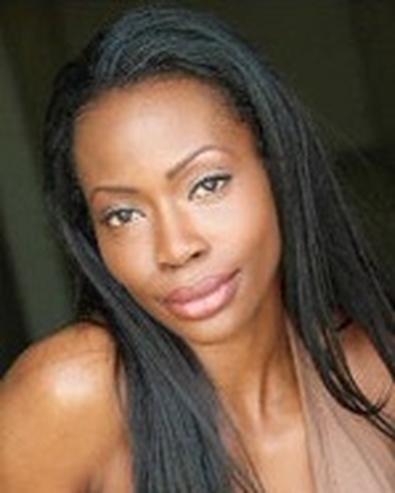 Setor Attipoe, a native of Washington, D.C., didn't always plan to be an actor, graduating with a business degree from Temple University in 2003. But after receiving an acting class in Philadelphia as a birthday gift, Attipoe found her calling. She worked for the U.S. Department of Labor at an I.T. consulting firm for a little over a year while doubling as a bartender before making her move to the Big Apple. Soon after, she read a casting notice in Back Stage East for a nonunion college tour of the play Platanos & Collard Greens, written by David Lamb and based on his book Do Platanos Go Wit' Collard Greens? The show played at colleges in New York and throughout the country.
The story follows a young Hunter College couple -- Freeman, an African-American man, and Angelita, a Latino woman -- as they confront the racial prejudices of their friends and family. The play blends satire with spoken word to deliver its message about the cultural ignorance that still exists, even among educated people.
Attipoe's character, Malady, is an African-American woman who challenges Freeman's attraction to Angelita, a fair-skinned Latina with long hair. Malady insists that he has been influenced by contemporary American society's standard of beauty, as evidenced in hip-hop music videos depicting Latin and light-skinned black women as sex objects and treating them as more desirable than darker-skinned women. The play explores prejudices common among Latino members of the older generation and their denial of their African roots.
Attipoe believes that her experience growing up in Africa (her family is from Ghana) contributed to her portrayal of Malady. "I lived in Africa, so I do have a different perspective -- and I'm happy I have a different perspective," she says. "I never saw her as the underdog that I think she may have been written to be. I saw her as a queen, and that's how I played her character. I never played her as this insecure, dark-skinned woman."
Director Doni Comas says Attipoe was a great fit for the role: "Setor brought originality. She was already Malady, just a little older. She blessed us with her attitude and hard work."