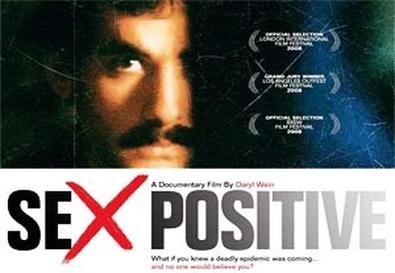 This frank and fascinating Outfest Grand Jury prizewinner illuminates a little-known chapter in the outbreak, growth, and far-reaching social ramifications of the HIV/AIDS epidemic. The feature documentary focuses on a fierce and courageous battle fought by three activists with an unusual agenda who faced enormous flak from members of the gay community. Virtually inventing the concept of safe sex for gay men in the mid-1980s, the crusaders—Richard Berkowitz, a former male hooker (derided as "the Jerry Falwell of the gay community"); Joseph Sonnabend, a virologist; and the late musician Michael Callen—were widely viewed by segments of the gay population as wet blankets, accused of betraying their own subculture and putting a damper on sexual freedom.
Director-editor Daryl Wein incisively explores the hard-driving efforts of the three men to hammer home a message of social responsibility and self-preservation, advocating the use of condoms and the avoidance of drugs and promiscuity. Scientific research, rationality, and the pain and horror of witnessing the suffering and death of many of their friends would eventually bring more gay citizens to appreciate the efforts of the trio, though to this day, according to statistics, many gay men refuse to adhere to the espoused principles and practices.
Some considered Berkowitz, who once practiced sex for hire, a hypocrite, but Wein's film nonetheless allows the now middle-aged activist to express many thoughts that come across as sincere. Interviews with Berkowitz and Sonnabend are engaging and enlightening, and Wein spoke to many others—such as noted activist-playwright Larry Kramer—who demonstrate that the issues are more complex than they might appear.
The film, enriched with much archival footage and many superb photographs, is crisply edited, smoothly assembled, and continually intelligent. It pulls no punches in detailing bathhouse antics and S&M, and includes highly graphic images—none gratuitous, but unquestionably strong stuff. The film's depiction of the belated emergence of the men—particularly Berkowitz—as cultural heroes is convincing without seeming overstated.
Sex Positive
will be of particular interest to gay men, but its value as a document of social change and evolving attitudes toward sex has broader significance.
Genre
:
Documentary. Directed and edited by
:
Daryl Wein
.