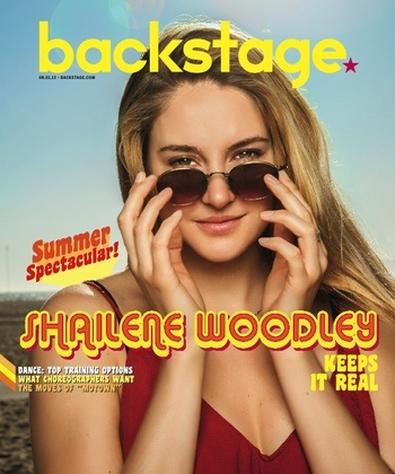 Shailene Woodley graces our cover this week, and she chats about her breakout role in "The Descendents" as well as her upcoming films "The Spectacular Now" and "The Fault in Our Stars." Check out a sneak peek from the feature below!
---
Shailene Woodley on Being Cut from 'Spider-Man 2'
Shailene Woodley has four films coming out in the next year, but one movie she won't be seen in is "The Amazing Spider-Man 2." Though she filmed four scenes as Mary Jane Watson, it was recently announced that those scenes would be cut. But there are no hard feelings between Woodley and the filmmakers.
"They handled it so well," she says. "And it was so not a personal thing. The first thing that went through my head was 'Oh God, are they cutting me because of what I did? Did I do something wrong? Was my performance shitty? What's going on?' But there was too much going on in the movie, and they said, 'This is something we want to save for the third film.' " Woodley understands the decision. "I think it's really smart of them, and I don't blame them. If I were in their position, I would have done the same thing."
She confirms that the scenes she shot will not be in the next movie, but Mary Jane will. And will she still be playing the iconic love interest? "I think so, as long as scheduling works," she says. And she can't wait to see "Spider-Man 2" when it hits theaters next year. "It's going to be a really good movie. It was one of the best scripts I've ever read. I'm excited for people to see it, even though I'm not in it!"