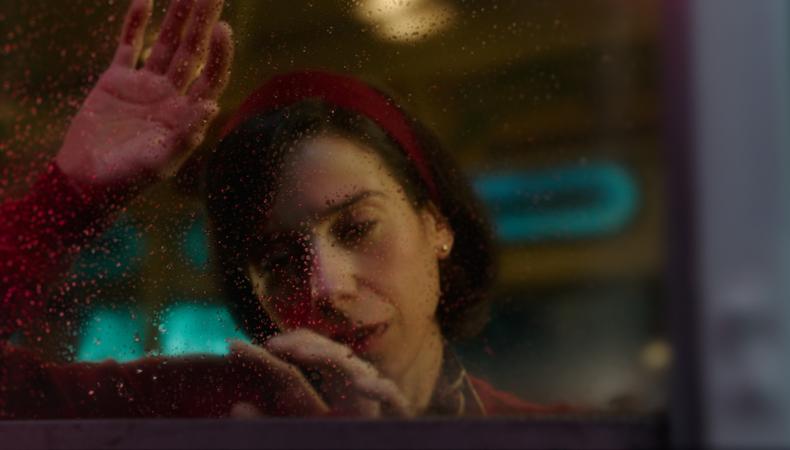 The 90th Academy Awards ceremony, hosted by Jimmy Kimmel, brought this film awards season to a close with the crowning of Best Picture: writer-director Guillermo del Toro's "The Shape of Water." The Fox Searchlight Pictures film, the story of a 1960s romance between a mute woman and a fish-man creature, had gone into Hollywood's biggest awards show with 13 nominations, the most this year, and earned a leading four Oscars.
"I think the greatest thing our industry does is erase the lines in the sand," said Guillermo del Toro, accepting his first of two prizes for the evening, for Best Director. "And we should keep doing that as the world tries to make them deeper."
The Academy of Motion Picture Arts and Sciences and its ceremony's presenters championed inclusion throughout the proceedings, celebrating representation on screen, solidarity particularly among women, and groundbreaking artists in addition to the best films of 2017. "If you're a nominee who isn't making history tonight, shame on you," joked Kimmel, who opened the show by shouting out many of Hollywood's biggest trailblazers.
Ashley Judd, Annabella Sciorra, and Salma Hayek Pinault, three vocal accusers of sexual predator and Hollywood executive Harvey Weinstein, introduced the Time's Up movement, calling for equality and accountability in the industry. "We work together to make sure that the next 90 years empower these limitless possibilities of equality, diversity, inclusion, intersectionality. That's what this year has promised us," said Judd. During her speech, now two-time leading actress winner Frances McDormand asked that every female nominee in the room stand to be applauded. After Sony Pictures Classics' "Una Mujer Fantástica (A Fantastic Woman)" won the distinction of Best Foreign Film, the film's star Daniela Vega became the first trans person to present at the awards. Best Original Song winner Kristen Anderson Lopez (for Best Animated Feature winner, Disney's "Coco") pointed out and celebrated her category's gender parity.
READ: Your Handy Voting Guide to the 2018 Oscar-Nominated Actors
Gary Oldman for Focus Features' "Darkest Hour," Allison Janney for NEON and 30WEST's "I, Tonya," and both McDormand and Sam Rockwell for Fox Searchlight Pictures' "Three Billboards Outside Ebbing, Missouri" took home the acting accolades. Earlier this season the four big winners also claimed the top prizes at the SAG Awards, Golden Globes, and BAFTAs.
"I did it all by myself," announced Janney in her acceptance speech.
Writers James Ivory for Sony Pictures Classics' "Call Me by Your Name" and Jordan Peele for "Get Out" won the adapted and original screenplay trophies, respectively. Peele is the first black person to earn the Original Screenplay honor, while the 89-year-old Ivory has become the oldest Oscar winner in history. Cinematographer Roger Deakins earned his first Oscar statue after 14 nominations for Warner Bros.' "Blade Runner 2049." "Dunkirk" claimed three awards, for sound editing, sound mixing, and editing, making Warner Bros. the runner-up distributor to six-time winner Fox Searchlight Pictures in the final 2018 Oscar tally.
For a full list of winners, visit the Academy's website. For more on this year's Oscars and all of Backstage's awards coverage, click here.
Ready to accept your Oscar? Check out Backstage's film audition listings!