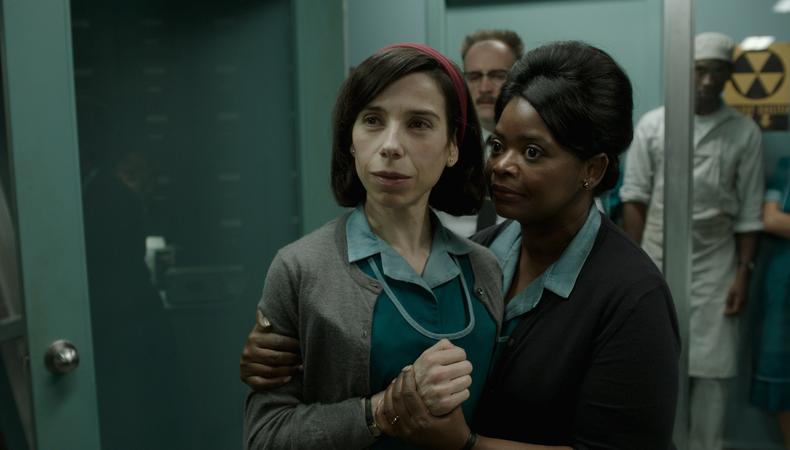 With the Golden Globes taking place this past Sunday, 2018's award season is officially in high gear, and the next major announcement comes from the British Academy of Film and Television Arts (BAFTA). Actors Natalie Dormer and Letitia Wright unveiled the nominations at BAFTA's London headquarters Jan. 9. The highly prestigious awards ceremony is regarded as the U.K. equivalent to the Oscars, with roughly the same membership size as the Academy of Motion Picture Arts and Sciences—around 7,500—and is speculated to have an overlap of about 500 voters.
Among the nominees, Fox Searchlight's "The Shape of Water" leads with a whopping 12 nominations, including Guillermo del Toro for Best Director; he won the same award at the 75th Golden Globes. Sally Hawkins and Octavia Spencer also received nominations for their performances as Lead Actress and Best Supporting Actress, respectively.
The distributor's success continues with another of their films, "Three Billboards Outside Ebbing, Missouri," which received nine nominations, adding to its momentum after a triumphant run at the Golden Globes, where it took home four awards including best drama picture and actress Frances McDormand.
Focus Features' "Darkest Hour" also received nine nominations including Best Film, plus Best Leading Actor for Gary Oldman and Best Supporting Actress for Kristin Scott Thomas, for their roles as Winston and Clementine Churchill. Warner Bros' "Dunkirk" and "Blade Runner 2049," and their directors Christopher Nolan and Denis Villeneuve, respectively, each earned eight nods.
Other 2017 critical successes, Luca Guadagnino's "Call Me By Your Name" (Sony Pictures Classics) and Greta Gerwig's "Lady Bird" (A24), received four and three nominations, respectively. "Lady Bird" was left off the list for Best Film and Best Director, but did get a Best Original Screenplay nod along with its stars, Saoirse Ronan and Laurie Metcalf. In terms of its Oscar chances, the buzzed-about film might still have a shot; though the BAFTAs and Oscars share a lot of similarities, the two award ceremonies have been out of step on Best Picture for the past three years. Last year's top award went to Lionsgate's "La La Land," while the Oscar went to A24's "Moonlight."
"Call Me by Your Name" also received Best Director recognition for Guadagnino and a Best Leading Actor nod for Timothée Chalamet. In addition, Chalamet is nominated for the EE Rising Star Award along with Daniel Kaluuya, Tessa Thompson, Florence Pugh, and Josh O'Connor. An audience award voted on by the public, last year's prize went to Tom Holland, best known for his portrayal of Marvel's Spider-Man.
This year's awards will be hosted by "Absolutely Fabulous" star Joanna Lumley, who is taking over hosting duties from longtime host Stephen Fry. The ceremony will honor the best of the big screen Feb. 18 at the Royal Albert Hall in London.
Check out a full list of BAFTA film honorees here, and for more coverage of upcoming awards shows, check back in with Backstage!
Check out Backstage's London audition listings!