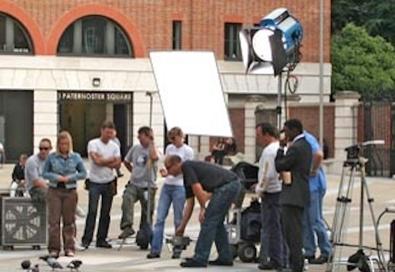 Martin Sheen is about to become the face of the Hollywood antiwar movement.
Sheen has cut a TV commercial in which he implores: "Don't invade Iraq. Inspections work; war won't."
The ad is set to begin a one-week run today -- initially on CNN, MSNBC and CNN Headline News.
An effort bankrolled by the groups Win Without War and MoveOn.org, the ad was unveiled at a West Hollywood hotel Wednesday, where Sheen was accompanied by many of his "West Wing" co-stars and Anjelica Huston, Janeane Garofalo and Mike Farrell.
The Sheen commercial advertises what Win Without War is calling a "virtual march on Washington." Scheduled for Wednesday, the virtual march asks Americans to use e-mail, fax machines and telephones to get their antiwar messages to legislators that day. A visit to www.MoveOn.org makes the task easier.
Hollywood's political activism of late has been well documented in the press, as many celebrities have turned award ceremonies and film festivals into antiwar rallies.
Some have suggested that the most vocal of the activist celebrities face a potential backlash. Sean Penn has claimed he lost a role because of his fact-finding mission to Baghdad, an effort that many Americans have deemed unpatriotic. Reporters at the unveiling of Sheen's commercial Wednesday also broached the subject.
"There's already a backlash," Farrell said, dismissing it as an "organized attempt by the right wing."
Garofalo said a backlash against antiwar celebrities is a creation of the media, which purposely focuses its attention on Hollywood activists in order to marginalize the peace movement.
In a radio interview Wednesday with the BBC, in fact, Garofalo asked that she not be introduced as an actor or celebrity but as a member of the U.S. antiwar movement.
"It's such a divisive thing," she said. "The term 'celebrity' makes my skin crawl."
According to an E-poll survey obtained exclusively by The Hollywood Reporter, 44% of Americans said they might not pay to see a politically active celebrity with whom they disagree.