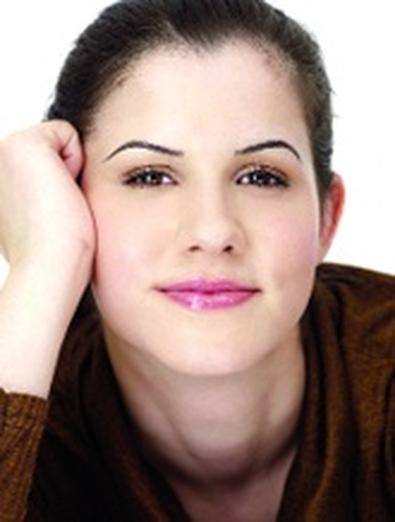 Role: Evonne Goolagong and several talk-show guests
Project: 'Frost/Nixon' on Broadway
Shira Gregory was about a year and a half out of college and waiting tables. She'd had only one acting job in New York City, and it wasn't even paid. In short, she was miserable. "When I first got to the city, I was doing all these open calls and being so vigilant," recalls Gregory with a knowing grin. "But, you know, when you never hear anything...."
But the actor, who grew up and went to school mainly in Connecticut, still wasn't quite ready to give up on open calls despite her poor record of landing parts. She just had to refine her strategy. Go when the weather's bad, she figured. Go near a holiday. Go anytime the union actors might stay home. The day before Thanksgiving 2006, she finally saw her chance in an open-audition notice for Frost/Nixon in an issue of Back Stage East.
"I thought, I could just give up, but I should take advantage," she says. "My husband convinced me to go. You do get to a place of self-doubt, and it really matters who you surround yourself with. You need a good support group."
Several weeks later, Gregory was invited to join the 10-member cast headlined by Frank Langella, who received a Tony Award for best actor in a play this year for his performance as Richard Nixon. "As this is Shira's first Equity contract, it's wonderful to be around someone with such excitement and energy," says Lisa Buxbaum, the show's stage manager. Buxbaum is quick to add that Gregory recognizes her good fortune in being able to work on Broadway.
"It's still surreal to be doing this show," Gregory says giggling. "I have a dressing room!" But her delight and surprise haven't erased the memory of struggling and striving, and they haven't lessened her willingness to struggle again. For her, acting must be valued as an end in itself and not defined by what part you get or the attention it brings you. Nor can the process be boxed in by expectations; ultimately the actor isn't in control of who gets cast, so she had better be in control of herself.
"What I can control is being extremely present and sharing myself fully," Gregory says. "It's about teaching yourself to let [your expectations] go and focus on what's in front of me. It's a spiritual exercise; it's a physical exercise. I think that's why I like it, because it's not easy. I'm still paying my dues. It just gets harder, but it's worth it when you get through it."