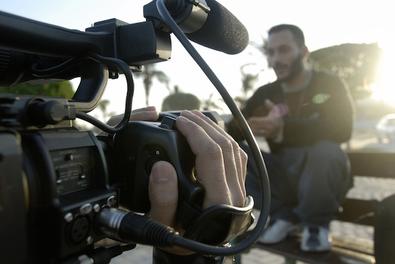 Short films are the new land of opportunity for this generation's new and ambitious filmmakers. Here are some auditions for shorts on both coasts that might peak your interest!
THREE SHORT FILMS
Three birds with one stone! This little bunch of shorts includes "Doubt," a film about a rich girl and her less wealthy fiancée's feelings of inferiority; "Broken Code," about two brothers whose friendship changes when one meets a new girl; and "Hand to Hand" that follows the journey of a gun as it goes from person to person after a botched robbery. Both supporting and lead roles for all three films will be cast July 6 in New York City. As always, bring your résumé and headshot! This gig doesn't offer pay, but meals will be included.
'STANHOPE'
Casting the titular character for this film about a child soldier from New York's inner city searching for a better life. "Stanhope" shoots in Brooklyn, N.Y. over the summer months and will pay $100 per day, plus meals. Actors should be African-American, Hispanic, or otherwise ethnically ambiguous and should fall between the ages of 9 and 14.
'THE MINOTAUR'
This film about three college students trying to make a music video in an abandoned prison, only to discover "something" is living inside it, is casting its lead role. "Minotaur" auditions will be held in Burbank, Calif. on June 30 and the production will shoot August 1 in Los Angeles. Food and gas is covered for this one!
'EXHIBIT'
Casting the supporting roles for this short about eccentric artists who get kidnapped and are made to do "performances" that are videotaped. A series of "absurdist games and lavish performances" force them to challenge each other's perspectives. Daily expenses are covered for the actors who land the supporting roles Young Paul and Young Ludwig, aged 6 to 15.
'A MODERN ENCOUNTER'
This paying multimedia production is casting the supporting role of The Venture Capitalist (Male 35–50, Caucasian) in the film portion of a play. "A Modern Encounter," about the value of life in New York City, includes live theater, film, and machinima. The film's character will interact with one of the live actors over video chat. This production shoots early July for two days in California.
Want to see more? Check out our audition listings!