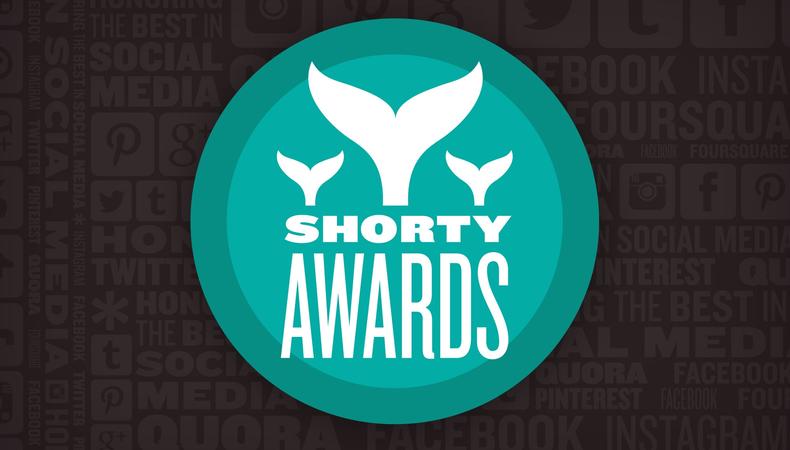 The best of social media's best were honored yesterday at the sixth annual "Oscars of the Internet," The Shorty Awards. Tapping organizations and people with the top content out of platforms like Instagram, Vine, Twitter, Facebook, YouTube, Tumblr and every other crevice of social media, Shorty Award finalists are determined first by the Shorty community, with tweets selecting nominees, before the nominating board selects a winner.
Actors reigned supreme in the celebrity category that included Justin Bieber, Demi Lovato, One Direction and others as nominees. Between board-picked finalists Aaron Paul, "Star Trek's" LeVar Burton, and Ian McKellen, Gandalf (McKellen) walked away with the win.
But "Breaking Bad" actor Aaron Paul—who made his feature film debut last month in "Need for Speed"—won for best actor. His competition included "Scandal's" Joshua Malina, Misha Collins from CW's "Supernatural," Dylan O'Brien from the MTV series "Teen Wolf," and Bollywood actor Shahrukh Khan.
The best actress award went to comedian Marietta Sirleaf, better known as Retta, or Donna Meagle from "Parks and Recreation." Other finalists, chosen by the nomination board, were Lena Dunham and Felicia Day ("The Guild.")
"Bridesmaids" helmer Paul Feig won in the director category, beating out "Shaun of the Dead's" Edgar Wright, and "Looper's" Rian Johnson.
The Twitter account @SeinfeldToday or Modern Seinfeld won best fake account, and the real Jerry Seinfeld won best Web show for his series "Comedians In Cars Getting Coffee." News for TV Majors Twitter account, @N4TVM, won best fansite against Pottermore and Supernatural Wiki (based on the show "Supernatural.")
Best TV show on social media went to "Scandal's" Twitter account, winning against "The Tonight Show with Jimmy Fallon" and "Orphan Black" on Twitter.
Patton Oswalt won best comedian. Kickstarter of the year went to The "Veronica Mars" Movie Project, which while raising funds to make a film based on the television show, broke the record for most backers for a single project. For television's best social media campaign, "Teen Wolf's" "hackvertising" of MTV France's Twitter generated 60 million impressions and won itself a Shorty as a result.
Cult classic "Doctor Who" won for best brand on Tumblr, and best use of animated GIFs went to "The Purge," the film starring Ethan Hawke about the one night a year where anything and everything is legal.
Will Ferrell received one of the top honors with a Lifetime Achievement Award.
For a full list of winners, visit ShortyAwards.com.