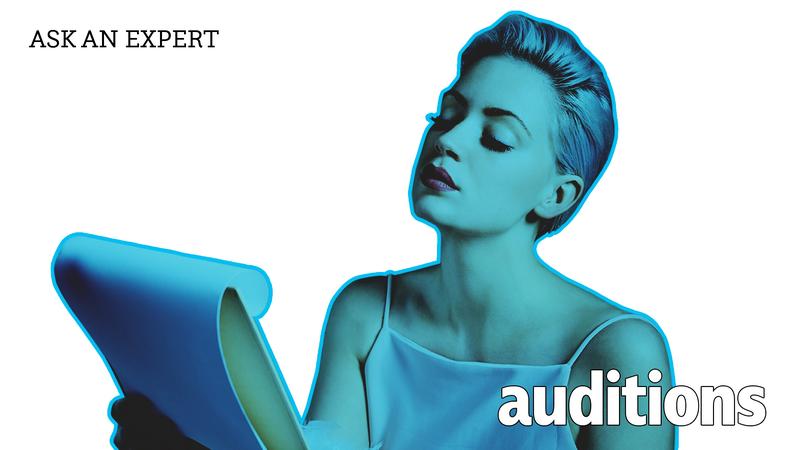 Q: I am wondering what casting directors' opinions are of an actor auditioning with sides in hand versus without. I have received sides at the last minute, with no way of memorizing my lines for the audition. Unfortunately, I use readers (glasses for reading only), so I feel it makes me look different from what they are looking for. I tried auditioning without my readers and ended up flubbing the lines. Any advice? —@cms, Backstage Community Forum
Great question! There are two different opinions about this. I will share both.
Opinion No. 1: When auditioning for a commercial, it looks better not to hold the copy. The majority of casting directors—myself included—feel this is the best way to go. Why? From my 25-plus years of casting experience, I've watched clients go through auditions and have listened to their critiques when deciding who to call back or book for the job.
Based on what I've heard, clients see in the audition room what they think they'll get from the actor. (They normally don't have the imagination to picture: "What if they did this differently?") Holding the copy can distract from the work and also affects how the client envisions you shooting the commercial.
If you're auditioning for television or film, it's fine to hold the sides. I do want to point out, though, that I've seen many actors audition without holding the sides. They learn the lines and they look really good not holding the sides.
Opinion No. 2: Hold the sides. Whether it's for a commercial or a TV or film audition, there are CDs who actually want you to hold the sides. There's a possibility that at the last minute, the scene you're auditioning for was changed, so the CD will encourage you to hold and read the sides to ensure you're auditioning with the right copy.
As for the glasses, if you feel the character you're auditioning for wouldn't wear glasses, consider contacts.
Submit questions for our Experts on Backstage's Facebook or Twitter accounts or via our forums page at backstage.com/forums!
The views expressed in this article are solely that of the individual(s) providing them,
and do not necessarily reflect the opinions of Backstage or its staff.