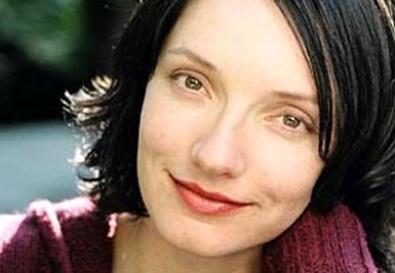 Dear Jackie:

Is it the norm for an agent to call an actor with an audition but not provide sides? To me, this is absurd.

My last agent was well-respected and renowned, and every single time I had an audition she would email me the sides and character breakdown. I am now with a smaller agency and they never provide sides. They always say that the sides are posted on Showfax or that I can find more info on LA Casting. This leaves me running around searching all over the Internet for vital audition information, which I feel should be readily provided by my agent. For one, a Showfax membership is $68 per year, and a nonmember must pay $2 per sides. The last time this happened, I had absolutely no available credit on my credit cards and had to borrow a friend's card just to get the sides for my next-day audition. Is this not ridiculous? What if I hadn't been able to get my friend's card? Would I have had to miss the audition?

At this point, honestly, I am sick and tired of my agent not providing such vitals for auditions. Don't agents have access to all the sides on Showfax? Are my expectations of my agent unreasonable?

—Bewildered
Los Angeles
Dear Bewildered:
Let me first clarify the Showfax facts, with a little help from my friend Bob Brody, Actors Access/Showfax general manager. According to Brody, "Sides Express comes gratis to the agents and managers signed up with Breakdown Services. They're downloading and forwarding sides in the thousands daily. It almost makes me wonder when I read postings about how slow things are auditionwise. I doubt if agents are downloading so many sides to simply cut into paper dolls! And the 1,000-plus pages of sides that come in daily for posting—slow?
"Showfax members…can download what sides they need and make unlimited submissions on Actors Access for free," he continues. "Non–Showfax members can also download sides, and there is a $1 per page service charge. FYI pages, location maps, etc. are free of charge. Sides Express is not public because there are a few projects [for which] casting wants the sides distributed only via one's agent." Brody encourages readers with any other questions about Showfax to email him at
[email protected]
, and he'll happily make sense of the system.
So if agents and managers have free access to sides and character descriptions, why wouldn't your agent bother sending them to you? That depends. Is it a very small, understaffed office that's always slammed with calls and paperwork? When you visit, do you get the sense that things are running smoothly or is it a messy whirlwind? I think most larger agencies provide sides consistently, but yours could simply be overwhelmed. I asked two Los Angeles–based agents at boutique agencies for their input on your question.
"He's right," said one. "His representation should supply all material needed for him to book the role. Not only does this ensure that he has the correct sides in a timely manner, but it also gives the rep a chance to prescreen exactly what it is the client is going in for. That's just responsible representation."
The other had a more nuanced point of view. "We always provide the breakdown, whether it be commercial, motion picture/TV, or theatre," he wrote in an email. "If we are really pressed for time, we ask actors to use Showfax, and upon signing a new client, we expect him to keep a yearly account with them. The bottom line is we would rather use our time to get that actor his next audition than just do his paperwork for him. However, even if an actor has a Showfax account, he won't be able to see the breakdown for most episodics or movies, and it is incumbent upon each agent/manager to send forth the best-prepared actors they can. Their livelihood depends on the actors they represent doing well on every audition. So it would follow that the more preparation they can provide to each actor, [the more it] helps everyone involved—including the casting director, who needs to see the actor's best work."
Still, this agent cautions against judging your rep too harshly: "I would expect that this actor be sympathetic if it's a one-person office and do his own hunting and gathering if he can. He needs to appreciate the fact that his agent is getting the door open for him, and that's very important. Not every office is the same. Tell the actor not to be a diva."
Dear Jackie:

I am a 14-year-old girl who until just a couple of months ago was only doing community theatre, children's theatre, and school plays. I've only been in a couple of Equity shows, and I've auditioned for a few more. I am not an Equity member. I have 15 shows on my résumé now, but they're mostly non-Equity shows.

Should I get rid of my school and children's theatre productions because they look amateur? Or should I keep them because it looks good that I have so much experience at my age?

—Winona
via the Internet
Dear Winona:
Keep your nonunion and school credits on your résumé. As you continue booking more professional jobs and your résumé fills up, you can drop the least impressive credits from your list. Cut school credits first, but keep shows in which you had sizable roles until you have similar credits in the outside world.
You're very young. Auditors realize you haven't been at this very long and won't expect you to be union. It's impressive that you have done so much; it shows your dedication and your seriousness about the theatre. Just remember, there's plenty of time to work Equity gigs, so be sure you get the most out of your local nonunion scene before you join the union. If a producer really needs you for a union role, he or she will Taft-Hartley you (giving you the right to join Equity) and you'll have your card in no time.
For more on joining Actors' Equity Association, go to
www.actorsequity.org/membership/howtojoin.asp
.