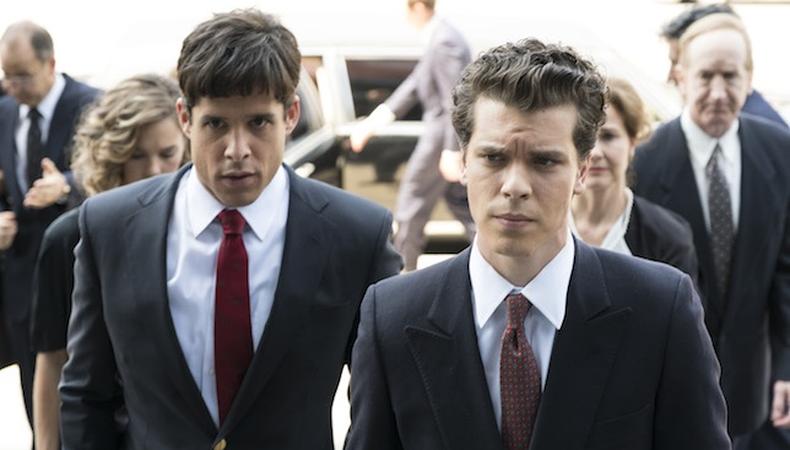 In the wake of the Emmys, it's about time for a new season a television to arrive. But with the changing landscape and a surge in experimentation, the TV viewer who seeks quality might feel a bit overwhelmed. Even though critics are already pointing out lackluster lineups on network television and chronic problems with diversity and representation, the many mediums of contemporary television are a wide open terrain for fall viewing and critiquing.
Here is a list of 10 shows (in no particular order) worth considering as you set your fall TV viewing plans.
"The Mayor"
With Brandon Michael Hall ("Search Party") in his first lead role on a TV series, "The Mayor" imagines a world where a political outsider wins an election and takes office. Sound familiar? Don't worry, this show isn't as toxic as the circumstances of one recent national election; it's a fun, yet considerate look into what makes a politician. Hall's character, a struggling young rapper, runs for mayor of his city as a publicity stunt to enhance his artistic career. Little did he expect to actually be elected. With critics already grinding their axes for network television's fall line-ups, this ABC offering seems to be the most promising of the pack. And with "Hamilton" star Daveed Diggs producing, many are excited to see what this show will add to the national cultural discourse. The series will premiere on Tuesday, Oct. 3 at 9:30 p.m. ET.

"Star Trek: Discovery"
The "Star Trek" brand is proving it can "live long and prosper" as this new installment of the franchise comes to your Sunday night TV schedule via CBS. Despite losing producer Bryan Fuller, and thus getting rid of his anthology concept for the new seasons, anticipation is high for this new imagining of the iconic series. Aaron Harbert and Gretchen J. Berg are setting the episodes 10 years prior to the first "Star Trek." Fifty years after the franchise's inaugural episode, the revitalized series will premiere on Sunday, Sept. 24 at 8:30 p.m. ET.
"Law & Order True Crime: The Menendez Murders"
Dick Wolf is expanding the mega-hit franchise "Law and Order." But instead of having crimes investigated and trialled on an episode-by-episode basis (sans the occasional two-part cliffhanger), this "Law and Order" will focus on one crime for the entire season: the real life story of the Menendez Brothers, who killed their wealthy parents in 1989. While some are on the fence about whether Wolf will be able to pull off this new structure for the iconic series, the A-list talent of Edie Falco, Elizabeth Reaser, Anthony Edwards, Heather Graham, and Josh Charles is likely enough to make viewers tune in to watch the detectives and prosecutors take the screen. The case begins on Tuesday, Sept. 26 at 10:00 p.m. ET on NBC.
"Big Mouth"
Nick Kroll and a band of comedians are responsible for this new Netflix cartoon series that explores the awkwardness of adolescence. In a preview where the dreaded hormones, personified as a scratchy-voiced monster, persuade a young boy at a sleepover to...not-so-discreetly satisfy himself, viewers get the sense that this new animated series will be crude, uncomfortable, and straight up funny. Episodes will be available to those with a Netflix subscription on Sept. 29.
READ: Comedian Nick Kroll on the Perks of Voiceover + His New Netflix Series 'Big Mouth'


"I Love You, America"
Speaking of comedians, Sarah Silverman's new show on Hulu involves her hitting the road and speaking with everyday Americans about their wildly different viewpoints, experiences, and political inclinations. Silverman, a sometimes controversial comic, openly campaigned for Bernie Sanders in the recent presidential race. This series represents an earnest attempt to connect outside of the political bubbles we oftentimes find ourselves in and aims to identify commonalities rather than harp on differences. This new show, coming to Hulu Oct. 12, has the potential to be a fun and eye-opening interrogation of where we are as a country currently.
"The Deuce"
Set in 1970s New York City, HBO's "The Deuce"attempts to capture America through its vice and virtue. Coming from the team that brought us "The Wire" and "Treme," the new series hones in on a sketchy stretch of 42nd Street where an ecosystem of pimps, bartenders, prostitutes, college dropouts, and street cops feed off of each other. Fans of the network's gritty, unabashed dramas centered on underworld America should be ready to watch, analyze, and discuss. The series, starring Maggie Gyllenhaal, James Franco, and Margarita Levieva, kicked off Sept. 10 and has already been renewed for a second season. Tune in Sundays at 9 p.m. ET to watch!
READ: Backstage Cover Star Maggie Gyllenhaal on the Character Choice She Fought for on 'The Deuce'


"Do You Want To See A Dead Body?"
Adapted from a Funny or Die series, Rob Huebel brings this self-explanatory concept to YouTube Red. Similar to content like "Comedians in Cars Getting Coffee" or the early '90s cult series, "Fishing With John," episodes are part talk show, part field trip. As comedians are taken to see a dead body, shenanigans manifest along the way. Combining the guffaws with the grotesque might be just what some may need when this series premieres on Oct. 18.
"At Home With Amy Sedaris"
Along with the conceit of activating a rotating carousel of comedians, Amy Sedaris is bringing her hilarious inclinations on domestic projects and home life to a new TruTV series where she plays a Martha Stewart type with special guests. Sedaris, known for her side-splitting appearances on late night television and her cult classic series, "Strangers With Candy," brings an absurdly whimsical style to the screen in a way that, indeed, only she can do. Complete with tacky set pieces, elastic facial expressions, and musical numbers, the Sedaris style is a breed of funny you won't be able to see anywhere else. The TruTV show premieres on Tuesday, Oct. 24 at 10:30 p.m. ET.
"Hit The Road"
This new series attempts to capture contemporary American disfunction through the eyes of a family of traveling musicians. With Jason Alexander headlining as the patriarch of the tour-bus-traveling tribe, this family comedy—with its martial scuffles, puberty, financial strains, and gritty music venues—may be a bit darker in content as it attempts to find new material in a well-worn television trope. With the dissonance between the band's "American values" branding and their behind-the-scenes nefariousness, "Hit The Road" could have endless comedic material to utilize. This new show premieres Wednesday, Oct. 17 at 8:00 p.m. ET on the Audience Network.
"Tin Star"
Billed as a "revenge thriller," Tim Roth stars alongside Christina Hendricks on this Amazon series about a small town, British-born, Canadian cop with a violent alter ego. Examining oil company politics, rural cop aesthetics, and suspenseful murder investigations, this series might shape up to be a Canadian-themed cop show that errs towards the exhilarating. After the critical panning of HBO's second season of "True Detective," it seems like Amazon is looking to fill the psychological cop thriller void. "Tin Star" will be available through Amazon Sept. 29.
Looking for your shot on the small screen? Check out Backstage's TV audition listings!