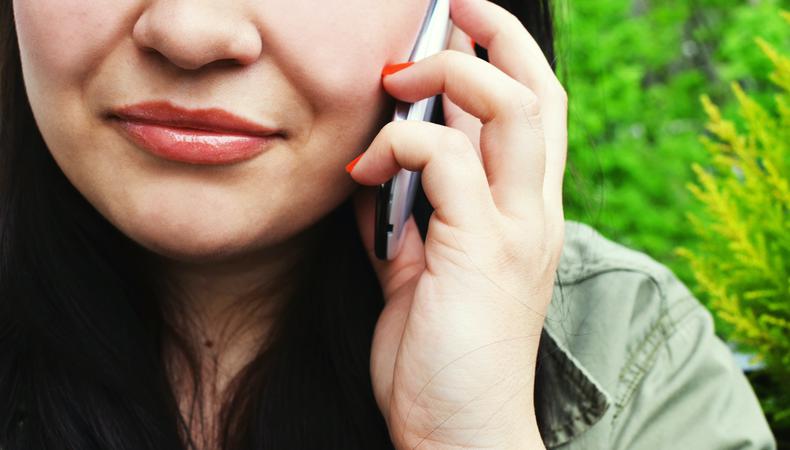 Welcome to another edition of Side Hustle Spotlight where I interview actors and filmmakers at different levels of their careers who have used their other passions to capitalize on a fulfilling side hustle. These folks no longer or have never had to do serving work that drained their energy and made them miserable. Be sure to check out the original article for inspiration on discovering your side hustle.
This week we interview a woman who uses her acting and improv skills every day in her side hustle as an anonymous radio caller, which she describes as being like reality TV casting for radio stations all over the country!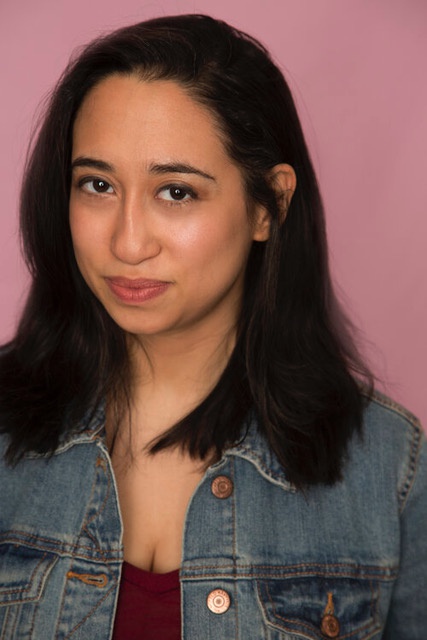 Name: Becca Beberaggi
Side hustle: Anonymous radio caller
Years acting/writer: 10
Favorite acting credits/opportunities: My favorites have to include my web series "B-Sides" and "2 Ushers Walk into a Play." Both were official selections of the Official Latino Film & Arts Festival.
Describe your side hustle and what your daily schedule is like.
I work for a sort of temp agency that hires VO actors to be planted callers for radio shows all across the country. The purpose is to inspire listeners to call in with their stories or problem. It's like how reality TV shows have writers and producers to push the stories along and plant rumors etc. My days consist of being scheduled for calls and getting called by the stations using a fake name. I get a scenario to improv on with another actor. It's all anonymous and I can get a total of five calls a day or zero. I wait by my phone at 5 a.m. with different accents ready to go. Some calls last 30 minutes and others two minutes. It's a sporadic gig but is very lucrative when I get work. I love it!
How has the pandemic affected your side hustle and your acting pursuits?
It really hasn't. It's almost made it more lucrative. People aren't driving to work but you can still hear the shows online which is pretty cool and people do actually listen to them. I can't say which stations though.
What do you do about work when an audition or shoot comes up?
The cool thing about 2020–2021 is that everything is remote, so I can make calls in the morning and then in the afternoon take a meeting or tape an audition. It's almost perfect. The only downside is that some weeks calls are less so I'm scrambling.
Have you ever felt like your side hustle was in jeopardy because of acting? How long did it take you to feel like you had security at this side hustle, even if you took time off for an acting project?
It hasn't jeopardized anything because it's anonymous and I'm still practicing my acting. Calls vary so it hasn't really interrupted my projects. Also, I have no idea what security looks like. I just go with the flow and try to be open.
What skills or talents did you need for this side hustle? How long did it take you to qualify or complete training for your side hustle?
It was all pretty quick. I just had to prove I could improvise and do different accents. Most of the time I play a jealous girlfriend. It depends on the day. Sometimes the sexism is hard but thank god those calls only last between 3–5 minutes.
How does this side hustle fulfill you? Do you feel like you're helping people/society/humanity in a tangible way?
I've learned a lot about the kind of entertainment that people eat up. It's taught me how fake everything is, so it's inspired me to be better.
Has your side hustle made you better at acting or achieving your acting goals?
It's just a gig.
Why did you choose to do this side hustle instead of more stereotypical acting side hustles like serving?
I made a promise to myself to try and pay my bills by doing something creative. It's a step forward in my career in the sense that I'm acting and entertaining even if nobody knows it's me.
If you produce your own work, do you feel like this current side hustle allows you the freedom/resources to do that?
It definitely provides freedom. I'm a screenwriter, director, actor, and musician and all that takes time and energy. I'm a one-woman show right now and I'm learning a lot about my abilities, what I enjoy, and what I don't.
Do you have any advice for actors that aren't sure what path to take while they're waiting for acting to pay all the bills?
I'd say be open to what comes your way and have realistic expectations. There's no timeline in our industry and I know for myself I've always hustled for my dreams and have always kept it at the forefront of my mind. I've written for magazines, worked in restaurants, wiped down tables at offices (which kill me every time), and acted or directed in whatever gigs I can get. So, I would say never consider "plan b" to be "plan a." Be OK with being uncomfortable and sacrifice that brunch or happy hour. Invest in yourself and projects instead.
Looking for remote work? Backstage has got you covered! Click here for auditions you can do from home!
The views expressed in this article are solely that of the individual(s) providing them,
and do not necessarily reflect the opinions of Backstage or its staff.