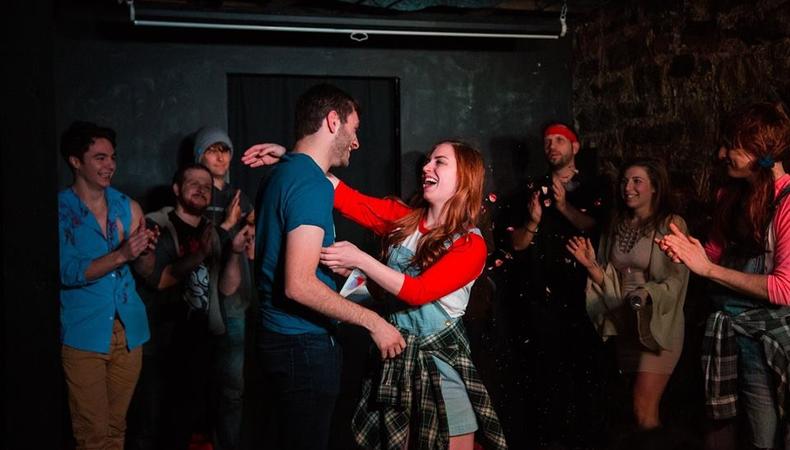 A few weeks ago, we talked about how a side hustle should fuel your acting, not suck your energy. To help illustrate what I mean about there being more options out there than slinging drinks and waiting tables, I'll interview five actors who have fulfilling side hustles that don't interfere with them kicking ass in the acting world. Their IMDB pages are stacked, they're producing their own projects, and their side hustles have actually helped them achieve acting success, so be sure to check back for much-needed inspiration. This week, we chat with actor/writer's assistant/personal assistant Lacey Jeka.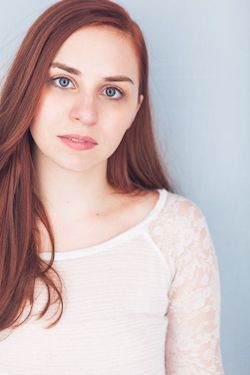 Name: Lacey Jeka
Side hustle: Writer's assistant and personal assistant to Colin Quinn
Years acting: 7
Favorite acting credits/opportunities: Writing and acting in my show, "Tween Twin Detectives" at The Annoyance Theatre and a Spank show at UCB in NYC.
What do you do when an audition or shoot comes up?
I work a lot from home, so my schedule is pretty flexible unless we're on set for something. If we're actively shooting or gearing up for a live show or filming something, things pick up and I know I'll be mostly unavailable.
Have you ever felt like your side hustle was in jeopardy because of acting? How long did it take you to feel like you had security at this side hustle, even if you took time off for an acting project?
I quit a steady nanny job for an acting job I couldn't pass up, but it forced me to find other work that was better suited for auditioning or creating my own projects. Since then, I've kept pretty busy with writer's assistant jobs and got to work for a while on "Oh, Hello!" to supplement, which was so fun.
What skills or talents did you need for this side hustle? How long did it take you to qualify or complete training for your side hustle?
I got the assistant job through working on "The Chris Gethard Show" and actively being around comedians and doing comedy myself for years. I was in the right place at the right time and working very hard, which is infuriating to hear, but it just fell together.
How does this side hustle fulfill you? Has your side hustle made you better at acting or achieving your acting goals?
I'm learning a ton about the industry through going to Colin's meetings. I've worked with him through his Off-Broadway show to his Netflix special (which I associate produced) through two film shoots ("Cop Show" as his writer's assistant and a pilot presentation where I had a ton more responsibilities), so I have sat through a ton of meetings and punch-ups and picked up a lot behind the scenes as well as sharpened my own writing skills. Of course, my favorite part of the side hustle is eating wings and talking about comedy with Colin, there's nothing more fun.
If you produce your own work, do you feel like this current side hustle allows you the freedom/resources to do that?
Absolutely! Colin even starred in a sketch I produced with my partner, Kristen Buckels.
If you ever bartended or served, what are the pros and cons vs, your current side hustle?
There's definitely no one I can get to cover for me last second at this point. I'm in too deep.
Do you have any advice for actors that aren't sure what path to take while they are waiting for acting to pay all the bills?
Everything good that has happened for me, personally and career-wise, has come from putting up my own shows, being nice to everyone and working hard. I know that sounds so dumb and obvious but it's the only advice I can give, as I've had cereal for dinner three times this week and clearly don't have it all figured out.
Get all of your acting questions answered by peers and experts on the Backstage Community forums!
The views expressed in this article are solely that of the individual(s) providing them,
and do not necessarily reflect the opinions of Backstage or its staff.