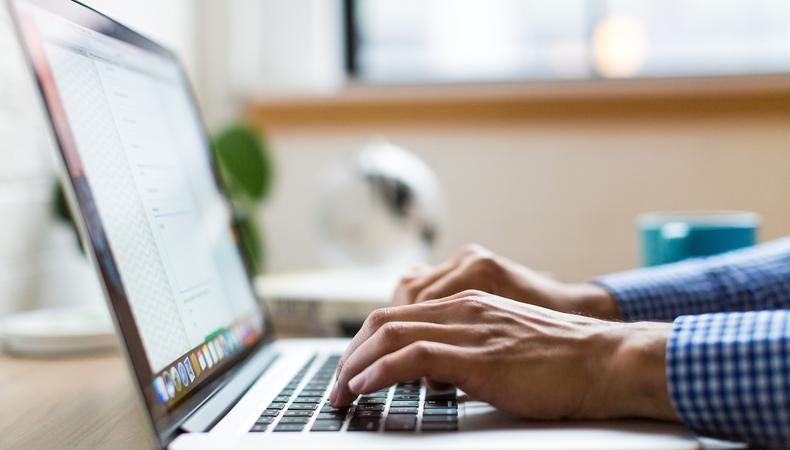 Welcome to another edition of Side Hustle Spotlight where I interview actors and filmmakers at different levels of their career who have used their other passions to capitalize on a fulfilling side hustle. These folks no longer or have never had to do serving work that drained their energy and made them miserable. Be sure to check out the original article for inspiration on discovering your side hustle.
This week's comedian hones his communication skills by working in customer support and has a built-in audience of co-workers to support him.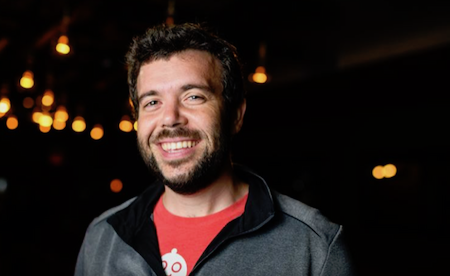 Name: Matt Levy
Side hustle: Professional customer support for clients
Years doing comedy: Technically eight or so
Favorite credits/opportunities: Comedy festivals in Iowa, North Carolina, New York, Arizona, New Jersey, Michigan, Indiana, and Ohio. I also ran a monthly show at The Standing Room.
Have you ever felt like your side hustle was in jeopardy because of comedy? How long did it take you to feel like you had security at this side hustle, even if you took time off for a show?
I've always made sure to put my side hustle first. I do comedy pretty much full­ time but it doesn't pay the bills or give me health insurance or love me quite the way my job does. I love both hustles equally. That being said, I started taking time off for festivals about two years into the job once they started popping up.
What do you do when a show comes up?
When a show comes up, I throw it on my Google calendar and write my setlist when I get to the venue. I try to stay as calm as possible about the set. No one wants to see a nervous person perform.
What skills or talents did you need for this side hustle? How long did it take you to qualify or complete training for your side hustle?
I actually got my job because I do standup. My company was looking for comedians to do customer service and I was the first one to start the trend. In fact, they even wrote a FastCompany article about me.
As for the learning curve at my job, it took about three months to be comfortable working there. At the time I started (February 2015), there was no real template for onboarding new employees so I kind of had to figure it all out on my own because we were short-staffed.
READ: How to Become a Standup Comedian
How does this side hustle fulfill you? Do you feel like you're helping people/society/humanity in a tangible way?
My side hustle makes me feel connected to a real business and gives me faith in the entertainment industry. I work for a ticket company and it shows me that people still want to see live events which is extremely encouraging especially after doing so many shows without any audience.
Has your side hustle made you better at comedy or achieving your comedy goals?
I would say so. I'm much better at communicating ideas and making sure that I get a point across at work and in my standup because of so many miscommunicated ideas. It has also made me realize my comedy goals (being in a writer's room of some kind) more because I know much better what I'm good at (working a lot) versus what I'm not so good at (being in charge).
Why did you choose to do this side hustle instead of more stereotypical acting side hustles like serving?
I used to work in the service industry but when I turned 27, it got a little embarrassing to work at a fast-casual restaurant and I wanted some stability with shifts and life. I applied here and once I got the gig, I've never looked back.
If you produce your own work, do you feel like this current side hustle allows you the freedom/resources to do that?
Absolutely. I've shot sketches in the office, held improv shows here, write jokes in my downtime here, record with Lewis Black, perform annually at our company retreat, and even threw a show for the company. It's also given me a large network of people that come to shows. I can't thank this job enough for comedy opportunities.
Do you have any advice for comedians that aren't sure what path to take while they are waiting for acting to pay all the bills?
Work in a job that doesn't feel like work to you just like standup does. Keep it simple. Make sure the job doesn't consume you either. This job is not why you abandoned your family and moved to NYC.
The views expressed in this article are solely that of the individual(s) providing them,
and do not necessarily reflect the opinions of Backstage or its staff.