Over the past few weeks, you've read some awesome interviews about actors and filmmakers who have used their other passions to capitalize on a fulfilling side hustle. Folks who've never had to do serving work that drained their energy and made them miserable. Here is another installment of Side Hustle Spotlight, where I talk to a talented director who makes it work with a 9-5 job! She's able to hone her talents in the workplace and gets great benefits! She doesn't let 40 hours get in the way of creating her own work.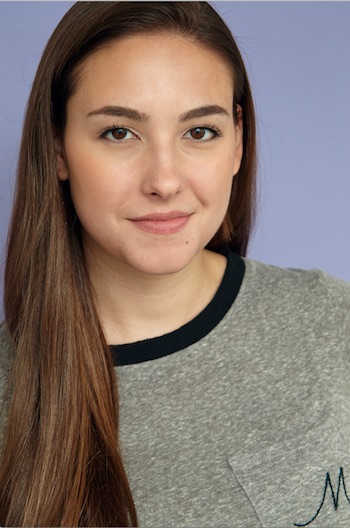 Name: Maddie Nehlen
Side hustle: Full-time (plus benefits) operations manager at BentoBox
Years acting: 5, creating my own content for 4
Favorite acting credits/opportunities: Writing and directing "Everyone You Hate Is Here," "Moon Bros" and "Dreyfus" (plays co-written with my creative partner Amy Lynne Berger), "Wildcats: The Series"
What do you do when an audition or shoot comes up?
I'm pretty lucky that comedy happens at night—I get to have my day job and then go to an open mic or perform one of my original plays. And when I'm filming, I usually know far enough in advance and can take those days off.
Have you ever felt like your side hustle was in jeopardy because of acting? How long did it take you to feel like you had security at this side hustle, even if you took time off for an acting project?
Early on at my current job, I was also rehearsing a play that was going up at Don't Tell Mama. I had to take some really long lunches and leave early from time to time to make tech rehearsals. That definitely made me feel like I was putting my job on the line. I started feeling more secure once I realized that work is a balancing act for everyone and that as long as the work gets done, everything will be fine.
What skills or talents did you need for this side hustle? How long did it take you to qualify or complete training for your side hustle?
I've found that the things that make me a good content creator also make me good at my day job: attention to detail, organization, multitasking. I didn't get "trained" exactly because my job is constantly changing, but after about a month, I felt really comfortable with my owned tasks and started taking on different projects.
How does this side hustle fulfill you?
My company is a startup so it has a very "all hands on deck" mentality. What started as an administrative position very quickly became much bigger than that. I help out writing social media copy, I'm editing video tutorials, helping plan parties...in a way it fills a lot of my creative needs.
Has your side hustle made you better at acting or achieving your acting goals?
It has definitely forced me to make the most of my free time. When I was working less or more [on a freelance basis], I would spend a whole day tweaking a project because I had the time. Now that I only have a few hours at the end of every day, it makes me a lot more productive in a shorter amount of time.
Why did you choose to do this side hustle instead of more stereotypical acting side hustles like serving?
I wanted to find a job that had growth potential because you never know what's going to turn into something larger! I like having a job that I excel at, even if it's not my dream job.
If you produce your own work, do you feel like this current side hustle allows you the freedom/resources to do that?
Yes. I can't be as spontaneous as someone who can shift swap, but this job has definitely given me resources and freedom that I didn't have before. And ideas!
Do you have any advice for actors who aren't sure what path to take while they are waiting for acting to pay all the bills?
Try to find a job that closely aligns with your goals. If it doesn't, figure out how to make it so it does. There are opportunities everywhere, but they usually come from saying yes and figuring it out as you go.
Get all of your acting questions answered by peers and experts on the Backstage Community forums!
The views expressed in this article are solely that of the individual(s) providing them,
and do not necessarily reflect the opinions of Backstage or its staff.