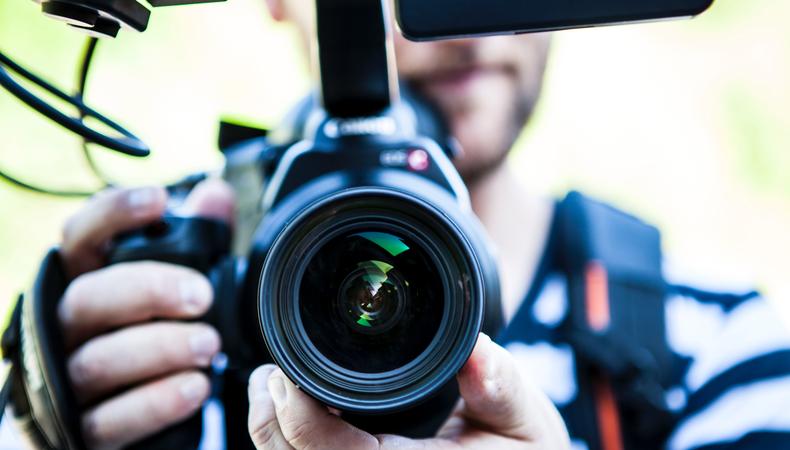 Welcome to another weekly edition of Side Hustle Spotlight where I interview actors and filmmakers at different levels of their career who have used their other passions to capitalize on a fulfilling side hustle. These folks no longer or have never had to do serving work that drained their energy and made them miserable. Be sure to check out the original article for inspiration on discovering your side hustle.
This week's filmmaker is getting a paid education in film distribution, which allows him to approach his own productions with a better perspective.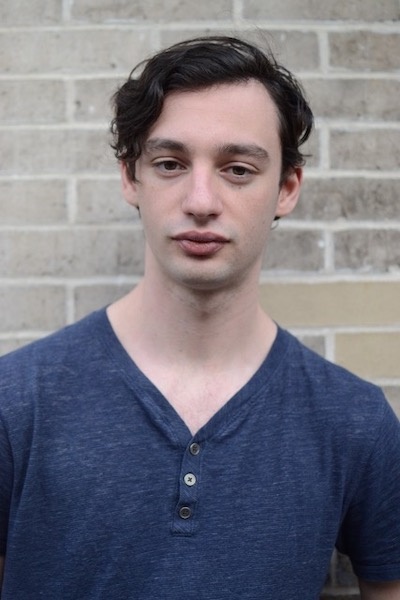 Name: Ben Strate
Side hustle: Project manager/executive assistant at a film distribution consulting firm
Years filmmaking: Two
Favorite filmmaking credits/opportunities: My soon-to-be-released feature, "Post BFA."
What do you do when a shoot comes up?
Since most of my work in film the last couple of years has been stuff I've produced, I've been blessed with the ability to schedule shoot days around my work schedule. However, as I am an actor, there are times when I need to work around other people's schedules, as well as my bosses.
Fortunately, I am able to dictate what hours I work (to an extent) as long as the work is getting done so the trick is to be proactive and communicate. As soon as I have information, it's immediately forwarded to my boss who is (thank goodness) incredibly flexible. But when I'm between jobs, I try to stay well ahead on my work so that when something does come up at the last minute, there won't be a lot of catching up when I'm back on the side hustle.
Have you ever felt like your side hustle was in jeopardy because of filmmaking? How long did it take you to feel like you had security at this side hustle, even if you took time off for a project?
I feel pretty secure but then again I have not had to take off a significant amount of time for a project.
What skills or talents did you need for this side hustle? How long did it take you to qualify or complete training for your side hustle?
Basic assistant skills, like email correspondence, keeping a calendar. etc. It [has] also required a lot of knowledge of how film works on the distribution side (i.e. getting the film to people). It's taken a few months to get the hang of [it]. I know about every indie and major film festival there is in 2019, which you can imagine might be useful to me as a filmmaker.
How does this side hustle fulfill you? Do you feel like you're helping people/society/humanity in a tangible way?
I am learning so much! Going into the job, I had no idea how one is able to get an audience for their work but now I've developed strategies for helping others get their films to people. I am excited to start applying the skills I've learned to my own work. It's kind of like I'm still in school.
Has your side hustle made you better at filmmaking or achieving your goals?
Yes! The job is teaching me how to be a professional filmmaker rather than just an artist with a dream.
Why did you choose to do this side hustle instead of more stereotypical showbiz side hustles like serving?
Serving is great and I've done my fair share of hospitality gigs but I have no idea where life is taking me and whether I actually have a place in the business. All I know is that I have to make money so it's important that I develop skills in other areas I enjoy that aren't strictly "making films" or "acting." Hospitality is an awesome career choice but it's not an industry I particularly want to move up in.
You produce your own work; do you feel like this current side hustle allows you the freedom/ resources to do that?
Yes. I would even go so far as to say it's encouraged.
Do you have any advice for filmmakers who aren't sure what path to take while they are waiting for their passion to pay all the bills?
For filmmakers, I'd say don't be afraid to get that 9-5! With all the resources made available through new technology and media, one doesn't necessarily need to take the stereotypical "creative survival job." One can work 9-5, then work on their script 6-10, and when that script is ready, film it with friends over several weekends, go to post, and then start showing it to people, all the while working Monday through Friday.
Steady and slow is better than fast and inconsistant.
The views expressed in this article are solely that of the individual(s) providing them,
and do not necessarily reflect the opinions of Backstage or its staff.