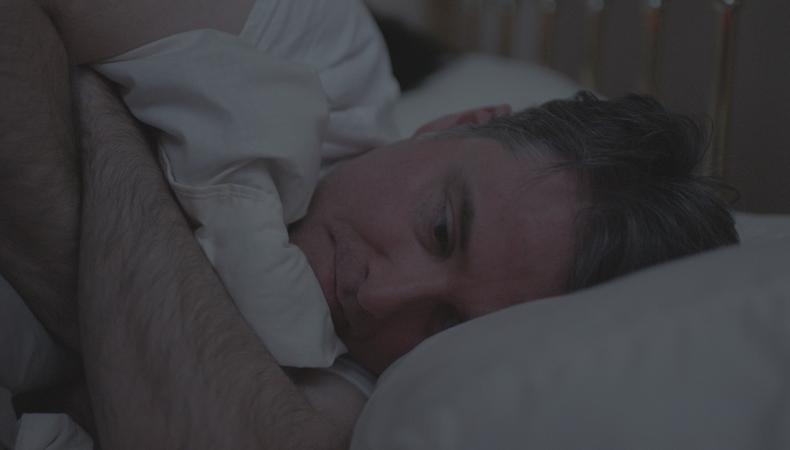 Last month, we talked about how a side hustle should fuel your acting, not suck your energy. To help illustrate what I mean about there being more options out there than slinging drinks and waiting tables, I'll interview five actors who have fulfilling side hustles that don't interfere with them kicking ass in the acting world. Their IMDB pages are stacked, they're producing their own projects, and their side hustles have actually helped them achieve acting success, so be sure to check back for much-needed inspiration. This week, we chat with Tom Martin who works flexible hours as a real estate agent when he isn't acting.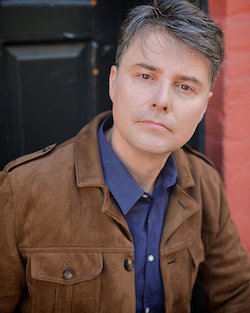 Name: Tom Martin
Side hustle: Real estate agent
General working hours: Flexible. Weekends and weeknights are important. The more time you put in, the better the chances of higher income.
Years acting: 25
Favorite acting credits/opportunities: "Gotham," "Babylon Fields" (pilot), "Slavery By Another Name," "Doctor Bello," "Two Trains Runnin'," "Folksy," "Animosity," "3-Iron," "Null and Void" (Theater For The New City), "Mesaya" (E.S.T.), "Terra Nova" (Capital Rep), "The Glass Menagerie" (Burning Coal)
What do you do when an audition or shoot comes up? I have the flexibility to set time aside for real estate. I am very responsible with real estate and make sure to put great attention and care into it. But my true passion is for acting and I give every opportunity to audition and work my fullest focus and love.
Have you ever felt like your side hustle was in jeopardy because of acting? How long did it take you to feel like you had security at this side hustle, even if you took time off for an acting project?
When I started real estate four years ago, I worked for a big corporate company and there was little understanding of outside endeavors. All they care about is if you are making money and when you start, it can be very challenging to make much money until you find your way. I wasn't happy being in a situation where acting was something I had to keep a secret. The environment there was stressful and impersonal.
Now, I'm working for a company that welcomes actors and artists and people with many interests and balanced lives. I've been working for Brooklyn Properties for about two-and-a-half years and it's been great. My boss, Hal Lehrman, is not only one of the owners but is a director, acting coach, and actor. He is as excited when I get an acting side hustle as when I get a real estate listing. If you're an actor who does real estate or is looking to get into real estate, I highly recommend Brooklyn Properties. It is a truly actor-friendly environment.
What skills or talents did you need for this side hustle? How long did it take you to qualify or complete training for your side hustle?
Important skills in real estate are a willingness to work hard, focus, listen, and social skills. A lot of the skills in acting and auditioning come in handy: relaxation, detachment from results, improvisation, confidence, sensitivity to others, and a sense of fun. You have to take a 75-hour course and pass the exam to get your license and many offices have a training period before you start. It took me a couple years to get good at it.
How does this side hustle fulfill you?
I enjoy helping people find a home, or sell or rent their home, and bringing a sense of ease to what can be one of the most stressful experiences New Yorkers go through. It feels good when I can positively see people through the process and contribute to the fulfillment of their dreams. I am learning detachment. I've learned in a deeper way to let go of results. Don't worry about deals or paychecks. Take care of people, connect with them as individuals. Make friends. The money comes how and when it will.
In acting, it helps me to detach from focusing on getting the side hustle in auditions and to just enjoy the moment. I walk in and give my interpretation of the role and just enjoy the experience and let it go. The social aspect of real estate has helped me feel more relaxed walking into the audition rooms and in meetings.
Has your side hustle made you better at acting or achieving your acting goals?
Yes, it's helped me to relax more deeply. It exposes me to all different kinds of people and is a great resource for character work. The job gives me more confidence in myself and is very activating and awakens my energy for taking actions and getting to where I desire to be. I appreciate and enjoy my side hustle. It gives me more freedom and allows me to pursue my passion. My favorite aspect is flowing way of it. It's a continual improvisation of meeting new interesting people. If you bring a sense of ease and enjoyment to it it can actually be a lot of fun. You have a great sense of autonomy. That works well for me.
Do you feel like you're helping people/society/humanity in a tangible way?
Real estate has many negative associations and much of it is well-earned. I am often told by my clients that I don't seem like a real estate agent and I always take that as a great compliment. I don't push people. I tell the truth. I stay calm and relaxed and always try to think about what I can do that is best for all. By being the opposite of the stereotypical real estate shark, I do feel like I help people and bring good energy to an area where it is badly needed.
Why did you choose to do this side hustle instead of more stereotypical acting side hustles like serving?
I did catering for a long time and it got to the point where I just found it would suck a sense of joy and confidence out of me that I could no longer tolerate. I wanted a side hustle that would not feel like it was diminishing me as a person.
If you ever bartended or served, what are the pros and cons vs your current side hustle?
There is no guaranteed paycheck in real estate. You can work very hard and not make any money. And for many that can be extremely stressful. But I would find that for the time I put into real estate the pay rate is much higher than the guaranteed paycheck of catering. It doesn't wipe me out mentally and physically. I feel I'm a much more balanced person and actor than I was while catering. I would often be exhausted going into auditions after a late night of catering.
Do you have any advice for actors that aren't sure what path to take while they are waiting for acting to pay all the bills?
Continually check in with yourself. Remind yourself of what your ultimate goals are and feel your way through what outside side hustles are the best way to get you there. Try different things. If it doesn't work, find something else. Believe in yourself no matter what. It isn't always easy, so stay positive and be good to yourself. Find what works well with your strengths and helps you to focus on acting and hopefully helps contribute to a happy, creative and well-balanced life.
Get all of your acting questions answered by peers and experts on the Backstage Community forums!
The views expressed in this article are solely that of the individual(s) providing them,
and do not necessarily reflect the opinions of Backstage or its staff.