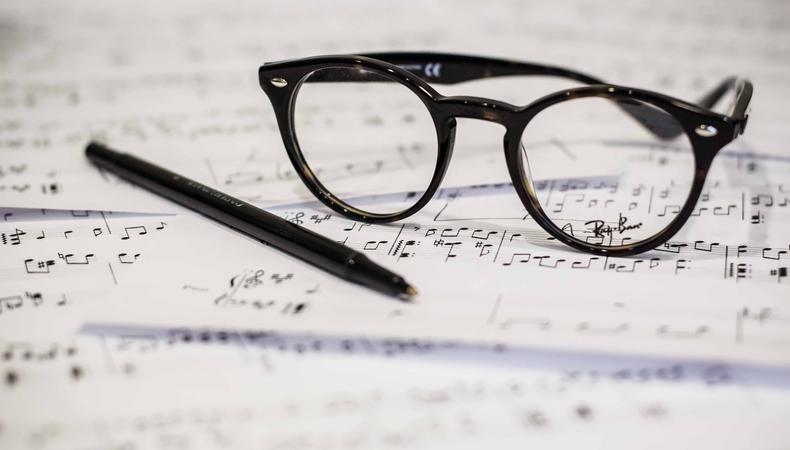 Welcome to another edition of Side Hustle Spotlight where I interview actors and filmmakers at different levels of their career who have used their other passions to capitalize on a fulfilling side hustle. These folks no longer or have never had to do serving work that drained their energy and made them miserable. Be sure to check out the original article for inspiration on discovering your side hustle.
This week we interview a professional opera singer who fused her singing talents, recording capabilities, and business experience to create a doll that teaches young children the value of classical music!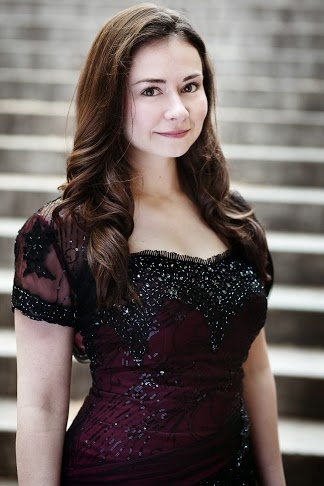 Name: Christina Hourihan
Side hustle: Coloratura: The Opera Dolls, plush musical dolls that play opera when you squeeze their bellies
Years acting/singing: 10+ years
Favorite performing credits/opportunities: Singing at Carnegie Hall a few years ago, doing voiceover animation for an educational company in Princeton, singing in Sicily and Milan, singing the role of Adele in "Die Fledermaus," and singing Frasquita in "Carmen".
What do you do when an audition or shoot comes up?
I go to it! The beauty of this side hustle is that I work on it when I want to. Of course, that ends up being 24/7 if I don't have something else that demands my attention. I've had plenty of concerts, competitions (one that I won!), and voiceover gigs that I've tended to while I've built this company. Efficient time management and the ability to focus on one task at a time are important skills to develop.
Have you ever felt like your side hustle was in jeopardy because of performing?
Yes. It's basically been in jeopardy for four years. I had this idea years ago, to create plush dolls that play opera. Between gigs and survival jobs, it never got off the ground. I finally made it a priority in 2019 and launched it with my two partners who are also opera singers, Jennie Legary and Anastasia Rege.
How long did it take you to feel like you had security at this side hustle, even if you took time off for an acting project?
No security yet, we've just started! It's exciting now to watch orders come through on our Shopify account, but right before our site went live on July 12, I had to pause my focus on some other projects in order to get this right.

What skills or talents did you need for this side hustle? How long did it take you to qualify or complete training for your side hustle?
Well, singing opera was the first skill, since my voice and my partners' voices are in the dolls. I've been singing classical music since undergrad. I used my voiceover equipment to make all of the recordings, so I guess that was another skill—recording and editing audio, which I learned in a few months when I started doing voiceover a few years ago. Other than that, we just learned as we went and we're still learning. I ended up taking over the sourcing and operational side of things. Any problems we face, we mainly just use common sense to figure them out and we aren't too proud to seek advice from other entrepreneurs we know.
READ: Survival Jobs 101
How does this side hustle fulfill you? Do you feel like you're helping people/society/humanity in a tangible way?
Yes! Very much so. Opera isn't as popular in the U.S. as it is in Europe, so we're trying to expose more people to opera, starting with little kids. Classical music is great for a child's developing brain too, which is a huge plus. We're hoping that in 15–20 years, there is a surge in young adult opera patrons because they would have grown up hearing the music in these dolls. It's also great that I get to use both the creative and analytical sides of my brain. That is extremely fulfilling.
Has your side hustle made you better at acting, singing, or achieving your acting goals?
I would say yes because we really have to listen to ourselves very critically in order to get a solid recording. We can hear the flaws in the recordings we didn't end up using for the dolls, so we needed to be on top of our support, diction, etc. when recording. Listening to yourself so critically really forces you to step up your game. These recordings are going out to the world (in theory), after all! I can also use the tips I've learned from starting a business toward promoting my own brand as a performer. There have been other side hustles over the years too, such as temp jobs in large companies. I used to work with a lot of overseas vendors in my past temp life, so that experience helped when I needed to find a vendor for the dolls.
Why did you choose to do this side hustle instead of more stereotypical acting side hustles like serving?
I was a server and bartender for a long time, and I'm always changing survival jobs. This side hustle is 100 percent connected to my original passion though, so of course, this one is much better!
Do you have any advice for actors that aren't sure what path to take while they are waiting for acting to pay all the bills?
I'm going to go with what Sheryl Sandberg says: lean in. Don't put yourself in a box and think that you are only an actor, singer, dancer, etc. You are multifaceted and can do anything you want, so there's no reason why you can't have multiple jobs and other career paths and still perform. In fact, it's the smart thing to do if performing isn't paying all of the bills yet. How will you pay for all those acting classes, dance classes, and singing lessons (and of course, rent and food) as an adult otherwise? Many famous composers who wrote classical music had other jobs during the day and composed at night, but we know them today as famous composers. I started out interested in musical theater, only to change direction and sing opera, and now I also run a business in between gigs. There's no correct path with this lifestyle!
The views expressed in this article are solely that of the individual(s) providing them,
and do not necessarily reflect the opinions of Backstage or its staff.