Last week, we talked about how a side hustle should fuel your acting, not suck your energy. To help illustrate what I mean about there being more options out there than slinging drinks and waiting tables, I'll interview five actors who have fulfilling side hustles that don't interfere with them kicking ass in the acting world. Their IMDBs are stacked, they're producing their own projects, and their side hustles have actually helped them achieve acting success, so be sure to check back for much-needed inspiration. First up? Sheldon Best.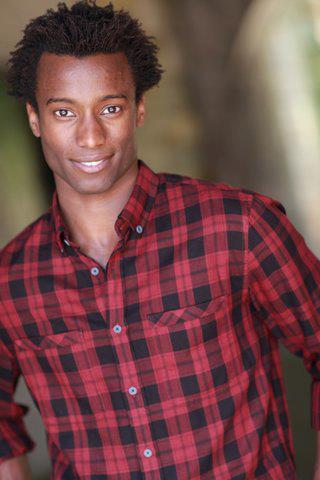 Side hustle: Teaching Artist (using drama or some other art form for educational and social aims)
General working hours: Depends on the contract
Years acting: 10
Favorite acting credits/opportunities?
Playing Romeo with the Public Theater's Mobile Shakespeare Unit, working on the U.S. premieres of Roy Williams' plays "Sucker Punch," "The Loneliness of the Long-Distance Runner," and everything I do with the Vampire Cowboys Theater Company.
What do you do when an audition or shoot comes up?
One thing that has helped me is being upfront about auditions when I take a side hustle outside of this business. This way we're on the same page and know how we both will go about trying to make it work.
I also make sure my reps know my daytime work conflicts, which I try to limit to one weekday. So first I try to avoid conflicts as much as possible. When one is unavoidable, I approach my side hustle as early as possible and make arrangements to make it to the audition. That may mean rescheduling a teaching artist lesson, having my partner at the side hustle cover until I arrive, or some other solution.
Have you ever felt like your side hustle was in jeopardy because of acting? How long did it take you to feel like you had security at this side hustle, even if you took time off for an acting project?
No, most of the teaching artists I've worked with are actors, musicians, and writers, so the companies I've worked with understand the pressures of working as an artist and making a living. I've been fortunate enough to return to each of the companies I've had to leave to take an acting project.
What skills or talents did you need for this side hustle? How long did it take you to qualify or complete training for your side hustle?
In addition to acting skills, I needed sharp facilitation skills and good pedagogy as most of this work takes place in front of the most astute and honest audiences I've ever performed in front of: public school students. The Creative Arts Team is the first
The Creative Arts Team is the first organization that hired me as a teaching artist and where I learned many of the skills required for this work. I believe we had two weeks of training my first year and weekly training sessions/meetings that helped keep us on the ball.
How does this side hustle fulfill you? Do you feel like you're helping people/society/humanity in a tangible way?
This job is like having a talkback that doesn't suck. You present a piece of theater to an audience and encourage them to think critically about what they just saw by facilitating a discussion about the scene and the implications it may have outside the classroom. It's a day job where I perform in front of an audience that has a very low tolerance for inauthenticity, which has helped me be a more honest performer. And I get to interact with students in a way that counters the top-down hierarchy present in more traditional classrooms, helping them to sharpen the critical thinking skills they will need in all aspects of life, not just school.
Why did you choose to do this side hustle instead of more stereotypical survival job?
I have and do more stereotypical jobs as well. But it's much easier for me to do work that I'm passionate about and I'm passionate about acting and education, both of which I get to do as a teaching artist.
Do you have any advice for actors that aren't sure what path to take while they are waiting for acting to pay all the bills?
My mom used to read me this story as a kid called "Euphonia and the Flood." Euphonia had a catchphrase, "If a thing is worth doing, it's worth doing well." So I would say determine if a thing is worth doing before you commit; once you've committed, do it to the best of your ability. Then you can really apply yourself to a day job knowing it's worth it (for whatever reason: money, social impact, learning opportunities, etc). It also makes it easier for an employer to have you come back to a side hustle if you have to leave for an acting gig if they see you doing great work.
Linnea Sage is an actor, voice-over artist, writer, and producer in NYC. She currently stars in the comedy series "WILDCATS" on the Fullscreen Network, as well as voicing superheroes in the Marvel video game, Avengers Academy. Follow her @LinneaSage on Twitter and @Linnayeahhh on Instagram.
Get all of your side hustle questions answered by peers and experts on the Backstage Community forums!
The views expressed in this article are solely that of the individual(s) providing them,
and do not necessarily reflect the opinions of Backstage or its staff.