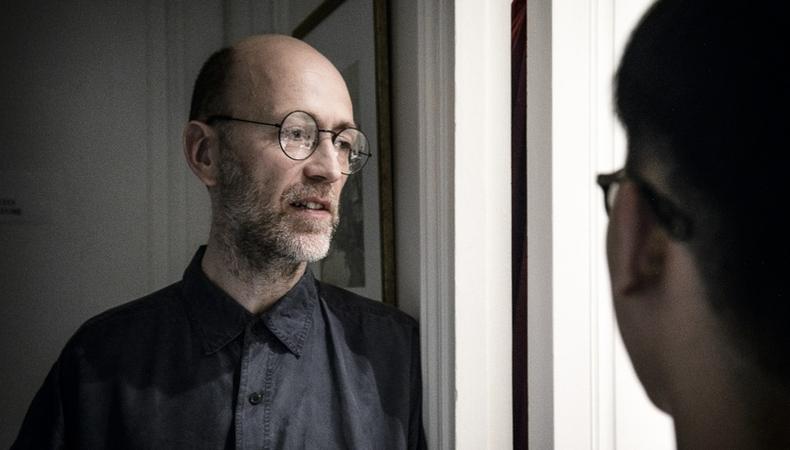 Welcome to another weekly edition of Side Hustle Spotlight where I interview actors and filmmakers at different levels of their career who have used their other passions to capitalize on a fulfilling side hustle. These folks no longer or have never had to do serving work that drained their energy and made them miserable. Be sure to check out the original article for inspiration on discovering your side hustle.
This week's actor is a Ph.D. who does research in philosophy and uses those skills to deepen his knowledge of the craft and pursue his acting, writing, and directing with a strong philosophical approach.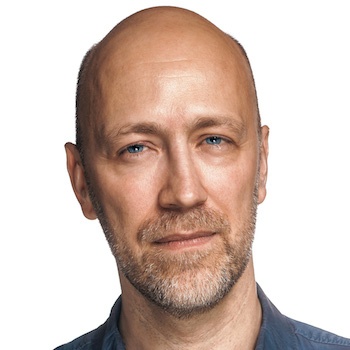 Name: Ivan Magrin-Chagnolleau
Side hustle: Researcher in philosophy for a French public research institute
Years acting/directing/writing: 15
Favorite acting-directing-writing credits/opportunities: Actor and stage director in "The Lesson"; actor and film director in "King Cake"; writer of the short play "Missed Opportunities," which was part of a benefit I produced in New York in favor of the victims of the terrorist attacks in Paris.
What do you do when an audition or shoot comes up?
I clear my schedule and put 100 percent of my focus on it, rescheduling everything else if needed. People know that when I have an audition, rehearsals, or shoot, I won't be available at all.
Have you ever felt like your side hustle was in jeopardy because of acting? How long did it take you to feel like you had security at this side hustle, even if you took time off for an acting project?
I am very lucky now because I do research in philosophy of art and aesthetics and I am particularly interested in the creative process, so there is an obvious link now between my side hustle and my artistic career.
But [that] has not always been the case. I started as a researcher in electrical and computer engineering and, at the time, it was extremely difficult to juggle the two. This is the main reason I switched my research topic to the philosophy of art and aesthetics. I am very grateful to be working for a public research institute that allows this type of change, even though it is a constant struggle to defend it.
What skills or talents did you need for this side hustle? How long did it take you to qualify or complete training for your side hustle?
You need to be extremely creative and innovative, a good writer, read a lot, synthesize what you read and make new links between ideas, be a good leader when you are in charge of a research project/research department/supervise Ph.D. students, not be afraid to go against the current, and create a network of other scholars worldwide who share your way of doing things. Not so different from being an artist.
How does this side hustle fulfill you? Do you feel like you're helping people/society/humanity in a tangible way?
It does more now that I am really doing research on what I am passionate about: the creative process and its phenomenology, the link between art and spirituality, criticism, aesthetics of film and theater, the link between art and healing, and so on.
Helping people/society/humanity is one of my leitmotivs. I am always trying to keep that motivation in mind, whether I am doing research, creating art, or healing or coaching people. I am extremely lucky to have a side hustle that gives me enough freedom to pick my research topics. And I am constantly trying to keep in mind that, whatever I do, I am doing it to make this place a little bit better. And that's often a challenge.
Has your side hustle made you better at acting or achieving your acting goals?
Yes, partly because among my research topics, I do research on Method acting. I have been extremely lucky to have access to the Lee Strasberg Archives and each time I watch his tapes or read his documents, I learn something about acting.
Also, teaching and coaching actors definitely helps me grow as an actor. When you teach something, you get better at [doing] and teaching it. This is why I try to teach acting, directing and writing, and coach actors, directors, writers, and artists in general.
Why did you choose to do this side hustle instead of more stereotypical acting side hustles like serving?
At first, because I really liked research. And I was lucky to have studied for it. But then I realized it was important for me to do research on something I was really passionate about it. When I finally got to do research on art, I found myself in a great place to go back and forth between my art, my research, and the rest of my activities.
If you produce your own work, do you feel like this current side hustle allows you the freedom/resources to do that?
The freedom, definitely. The resources, not necessarily. But because I have just enough with my side hustle to take care of my needs, I can reinvest almost everything I make [from] my art and coaching into making more art.
Do you have any advice for actors that aren't sure what path to take while they are waiting for acting to pay all the bills?
I have seen too many friends lose their artistic spark because they were caught in a side hustle that burned most of their energy. You need to be sure to do something that lifts you up [and] that you are passionate about. The most important thing in life is to do something you love. For acting, it's pretty obvious, but that should also be the case for your side hustle. You'll know if something you do boosts your energy or wears it down. Do the former, not the latter. The good news is that as an actor, you are trained to feel and know the difference.
The views expressed in this article are solely that of the individual(s) providing them,
and do not necessarily reflect the opinions of Backstage or its staff.