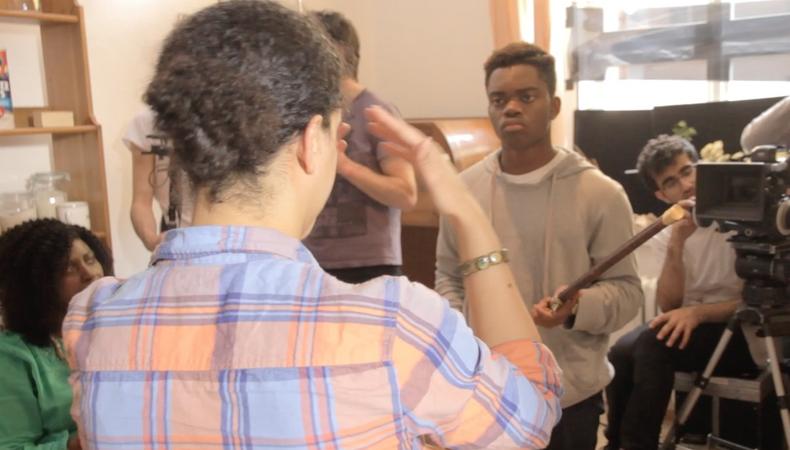 Welcome to another weekly edition of Side Hustle Spotlight where I interview actors and filmmakers at different levels of their career who have used their other passions to capitalize on a fulfilling side hustle. These folks no longer or have never had to do serving work that drained their energy and made them miserable. Be sure to check out the original article for inspiration on discovering your side hustle.
This week's filmmaker was inspired by her job teaching children to take a pastoral approach to her directing and filmmaking.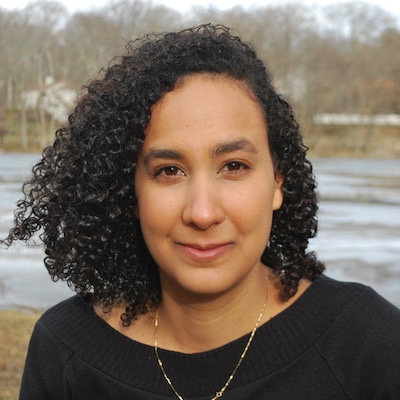 Name: Madeline Johnson
Side hustle: Director of children and youth ministry at St. John's Episcopal Church in Stamford, CT
Years filmmaking: 5
Favorite filmmaking credits/opportunities: I absolutely loved writing and directing my two shorts: "Beyond Our Mountains" and "Juneteenth."
What do you do when a shoot comes up?
Luckily, there is flexibility about precisely when I work. I primarily have to be at work on Sunday mornings and for our weekly staff meetings (which I sometimes Skype in for). But other than that, I can decide which days I'll be at work, depending on my schedule that week. In general, I save my days off for film commitments that I otherwise would have to miss.
Have you ever felt like your side hustle was in jeopardy because of filmmaking? How long did it take you to feel like you had security at this side hustle, even if you took time off for a project?
Honestly, I have never felt that my job was in jeopardy because of filmmaking. I give extra time to my part-time job when I can spare it, so when I'm super busy elsewhere it's not the end of the world. I never let either of my works suffer because of my other commitments. When I see a tense period brewing, I schedule and prioritize my work so I can make sure I get everything done.
READ: How to Become a Film Director
I gave myself a few months before asking for time off for my film career; I wanted to listen to what my part-time job needed of me. In general, I see my filmmaking as an asset to this job. For example, I made two videos for the church with the kids doing the pre-production planning, filming, and editing.
What skills or talents did you need for this side hustle? How long did it take you to qualify or complete training for your side hustle?
For this side hustle, I think the most needed skills are creativity, flexibility, organization and, most importantly, people skills. When I first began working in churches, I had only previously taught Sunday school for two years as a volunteer. For this job, I think my qualifications were having volunteered in churches before and having worked with kids in other environments. Of course, I had to do safe church training, pass the background checks, give references, etc.
How does this side hustle fulfill you? Do you feel like you're helping people/society/humanity in a tangible way?
My main goal is to help the kids feel loved and valued just as they are; it's fulfilling to me. I really enjoy working with these kids; they always brighten my day. I love listening to them tell me about their lives and listening to their deep questions.
Has your side hustle made you better at filmmaking or achieving your goals?
Yes, definitely. My favorite part of this job is that it makes me a better filmmaker. I always say one of the best ways to prepare for being a director is to work in churches.
As a writer/director, I see my job as to provide a clear vision, nurture and inspire other creatives, and empower them to transcend the artistic boundaries of film and create a great story. I bring a very pastoral approach to my film career. As a director, I listen deeply to the questions, concerns, and ideas from my cast and crew. I shower them with gratitude because I really respect them and treasure their time and talents.
When production can be stressful, [my church work has taught me] that my main job is to be like the bottom beam of a ship's hull: I ground and hold everything together, guiding us forward toward our destination.
Why did you choose to do this side hustle instead of more stereotypical showbiz side hustles like serving?
I spent four years in between this job and my former one at a church. I thought that once I really got into filmmaking, I wouldn't want to work in churches anymore but I actually really missed it. I like being an active part of communities that deepen, nurture, and strengthen me. I'll always volunteer my time there.
If you produce your own work, do you feel like this current side hustle allows you the freedom/resources to do that?
During this part-time job, I've worked with an incredible cast and crew to film, edit, and go to festivals for my most recent short film, "Beyond Our Mountains."
Do you have any advice for filmmakers that aren't sure what path to take while they are waiting for their passion to pay all the bills?
I think of my film career like it's a pilgrimage. Who knows how long the journey is, what type of terrain is ahead, what kind of support I'll get along the way, etc. With that analogy in mind, I decided it's foolish to make this journey without giving myself the right support and mindset. I always joke to myself that I'm making this pilgrimage in an RV.

 What that translates to in real life for me is making sure that I have a stable income, giving myself flexibility and as much time as possible to do my film work, taking care of my health, body, and soul, and connecting with friends and family who support me.
The views expressed in this article are solely that of the individual(s) providing them,
and do not necessarily reflect the opinions of Backstage or its staff.