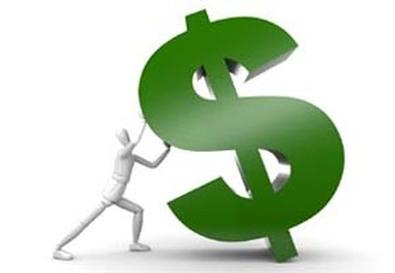 Andy Corren
Generate, Los Angeles; clients include Joe Lo Truglio, Patrick J. Adams
Find out what the manager's client roster is really like, where the manager has worked before (and where he or she has been fired from). Figure out what the manager is a specialist in and whether he or she is on the way up or down, in or out. Pick somebody who develops if you're a developmental client, or who redevelops if you need a reboot. Casting executives will give you the point-blank skinny on virtually any management company's reputation and clients, and IMDb Pro can tell you more about a company's potential.
Remember, anybody can call him- or herself a manager in this town, but not everybody is willing to put in the time and creativity to earn the privilege of guiding exceptional actors' careers. I am proud of the company and the business that I've helped grow. But I earned it the good old-fashioned way: sweat equity. I have the résumé to back it up. You deserve to know that about anybody you're entrusting your career with.
Be wise to those who coast on their reputations, are always looking backward, or hold themselves out as a friend. You want a friend, get a dog. You want a nostalgia trip, go to Disneyland. You're signing with this manager to make something happen. Stay focused on whether or not, together, you can do that. If you're just signing because you're drifting or you can't think of a reason not to, then don't sign.
Oh, one more thing: Managers who take 15 percent are cheesy as hell. Run the other way as fast as you can.
Robert Glennon
Authentic Talent & Literary Management, New York; clients have recently booked 'Ugly Betty,' 'True Blood'
Selecting the right representation is a very important decision. Before you can even consider the different factors involved, you need to understand what it is you want. Representation comes in many forms, all with their own advantages, and you have to know what will work best for you.
Once you know what's important to your career, research the companies both online and by talking with other industry professionals. Collect as much information as you can. Companies have completely different focuses and strategies, and you have to make sure they can provide what you need.
While researching a company, you also need to learn about the individual you'll be dealing with on a day-to-day basis. Understand that he or she will be your voice within the industry. Make sure the rep is someone you respect; you must have confidence in how this person handles him- or herself professionally.
Another factor is whether you can work with and have open conversations with your representation. Most problems and frustrations in this industry arise from a lack of communication. The rep's ability to openly discuss the status of your career and what your next steps should be is crucial.
Finally, passion for you is a must-have in your representation. He or she needs to know the type of actor you are and believe in your talent. This business is filled with peaks and valleys, and you want to make sure your representation is going to be there through it all. This can be the hardest thing to evaluate, but the right questions can usually give you enough information to make an educated decision.
At the end of the day, it may come down to a gut decision, and that's okay. Trust your instincts.
John F. Schultz
Bedford Forrest Management, Los Angeles; clients have recently booked 'Valentine's Day,' 'Numbers'
A lot of up-and-coming actors who are looking for representation make the mistake of wanting to find a big agency or a big management company to rep them. They believe that the bigger companies will make them "big stars." For the most part, however, their reach exceeds their grasp. Their résumés aren't stacked enough to compete with the bigger agencies' current clientele. Go with a company that, considering your experience, would be interested in you. Don't be a dreamer—be a realist.
If you're lucky and talented enough to have a rep who wants to work with you, should you accept the offer or should you keep looking? If you like the person and he or she likes you, definitely sign. Do not turn down a perfectly good rep in the hope that a better one will come along, because chances are it won't happen. Right now, with the economic climate being what it is, a lot of agents and managers are happy with their rosters and are really not looking to add anyone, unless they're absolutely sure they can make money off them.
If you truly think this person won't sell you or submit you in the way you feel you should be marketed, don't sign. However, most contracts have a three-month out clause, which stipulates that if you haven't procured work with this company after three months, you are free to be let out of your contract. So if you're on the fence about working with a particular agent, try the agent out and see how he or she does. All you really have to lose is three months' time.
Let's say you have several people who want to rep you. Bottom line is this: How well do you think you'll be able to work with each agent or manager who is interested? Do you believe this person will be in constant communication with you and is willing to get on the phone and pitch you? The size of the company is a moot point. The only thing that matters is how hard you believe this person is willing to work for you.
Finding the right company to rep you is like finding the right mate. Don't go with an agent or manager just to say you have representation; that's like saying you have a boyfriend or girlfriend who never calls you. Make sure the rep will work his or her hardest for you, knows the best way to market you, and is someone with whom you get along.