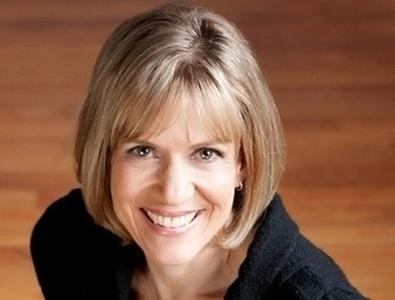 There are times in every relationship when we wonder if things are still working well enough. Partnerships, people, and circumstances change over time, so it's good to reassess periodically. If there has been stress or frustration when dealing with your representative, it may be time for a heart-to-heart talk. If after doing your best to work with someone, you find that you are still experiencing some of the following problems, it may be time to call it quits and move on. Here are four signs that your relationship with your rep has passed its expiration date.
1. Lack of communication. This is a red flag that could mean there are serious problems in the relationship. Even though managers and agents are usually very busy, most email or phone replies to you should be made within days, if not hours. If you are emailing or calling your rep and not hearing back in a timely fashion, it makes it challenging for them to serve your needs properly. This lack of attention may mean any number of things, but don't assume you know the backstory. Instead, arrange one-on-one time to discuss the state of your partnership. Whether they no longer consider you to be a high priority or they are avoiding you for some reason, you deserve to know what is happening and whether or not things can be fixed.
2. You fear them. Countless times, students have asked me if they should call their manager or they ask for my advice on what to do about an opportunity. These clients often feel intimidated by their reps and are afraid to ask the questions they need to ask. You should feel comfortable talking with your representative about your career! Granted, managers and agents are usually very busy working for you as well as their many other clients. The best agents tend to be very time-efficient and just need to be succinct. Be respectful of their time by preparing your questions in advance and doing as much legwork as you can before picking up the phone, but have confidence in your right to talk with them. If, however, you find that you are being treated disrespectfully or made to feel badly for bothering them, there may be a problem with the relationship. In order for you to get the most out of having a rep, communication needs to flow both ways.
3. Does not support your vision. It's important that your rep be on board with where you see your career going. You may want to focus on theater in New York but he wants you out in California working in television. Are you interested in working on your music, yet he keeps sending you out for acting-only opportunities? A disconnect like this will not move you in the direction you want to go. Talk with your rep about your goals and find out if he can get behind your vision of the future. The right rep will be a good partner who supports you as you pursue your performing arts goals.
4. Not a team player. Many actors will start out with an agent and then add a manager as things start to pick up speed. Sometimes, and this is common for young performers, you retain a manager and hope to make agent connections through them. Talk with your rep and find out her opinion on adding to the team. If she tells you to hold off because you are not ready and you trust her counsel, then perhaps you should wait. Sometimes, though, an agent prefers to maintain independent control over her performers' careers and doesn't want a manager to interfere. That agent may be putting herself before her clients and is not being a team player. If you have a healthy partnership with your agent, she will support your interest in adding to your team. Putting together a team that works well together from the start will help it function properly in the long run.
Keep in mind, agents and managers are juggling many clients and responsibilities. You can help them help you by keeping up on your part: current pictures, updated résumés, and new skills. As with any relationship, good communication is key to maintaining a successful partnership.
Master your craft, empower yourself, and enjoy the journey.
Inspired by this post? Check out our audition listings!
Want more advice from Denise Simon? Watch here:
The views expressed in this article are solely that of the individual(s) providing them,
and do not necessarily reflect the opinions of Backstage or its staff.