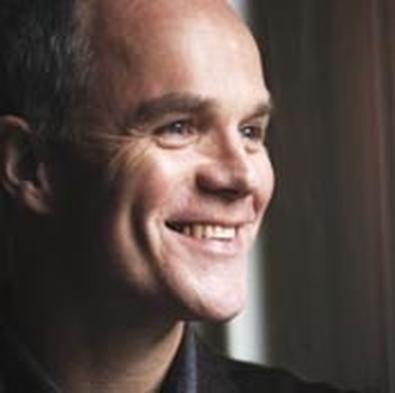 The attraction of Noël Coward has always escaped me. There's no denying that the prolific playwright-composer-lyricist-performer was a brilliant artist, but the plays and songs of Great Britain's patron saint of martini-dry wit have always struck me as too arch and clever for their own good. But Simon Green's Coward at Christmas: A Cabaret for Noël, a yuletide solo act, manages to find the sentiment within the sophistication.
Green, a West End veteran, is a lean and handsome tenor who vaguely resembles the master and delivers his intricate rhymes with precise diction and feathery high notes. For romantic ballads such as "You Were There" and "I'll See You Again," he focuses on a particular audience member and lightly but intently pours his heart into Coward's bittersweet lyrics. We feel as if we are overhearing a parting scene between two lovers as a transatlantic steamer is about to pull out of port. "Sail Away," written for the 1950 Ace of Clubs and then recycled (and slightly rewritten) as the title song for Coward's 1961 Broadway musical, becomes an anthem of release and passion.
Green balances the love songs with bitingly nasty comic bits. "What's Going to Happen to the Tots?" is a surprisingly contemporary satire of plastic surgery and pill popping in which the singer wonders what will become of jet-set kiddies as their parents get progressively younger ("Think of the shock when Mummy's face/Is lifted from its proper place"). With "Why Must the Show Go On?," Green alternates between the sarcastic verses about show folk bravely carrying on and readings from Coward's diaries concerning difficult productions he experienced as either director or audience member. His stinging critique of the legendary flop The Happiest Girl in the World is particularly delightful, summarizing the show as "an orgy of frustrated sex." There's also a hint of stylish depression. "Twentieth Century Blues" is infused with a noir melancholy. Sadly, even though the song was written in the 1930s, its wail of woe at society's economic and social malaise applies to the closing days of 2008.
Music director and accompanist David Shrubsole delivers a virtuoso performance of his innovative arrangements. "A Room With a View" is given an edgy Sondheimesque spin, while Cole Porter's "Let's Do It," using Coward's parody lyric, acquires a 1960s twist beat.
This holiday confection clocks in at slightly more than an hour and is the perfect cabaret cookie for a troubled metropolis.
Presented by and at 59E59 Theaters, 59 E. 59th St., NYC. Dec. 18-Jan. 4. Tue.-Fri., 8:30 p.m.; Sat., 6:30 and 9:30 p.m.; Sun., 3:30 and 7:30 p.m. (Holiday performance schedule: Wed., Dec. 24, 2:30 and 7:30 p.m.; Thu., Dec. 25, 6:30 p.m.; no performance Thu., Jan. 1.) (212) 279-4200 or www.ticketcentral.com.