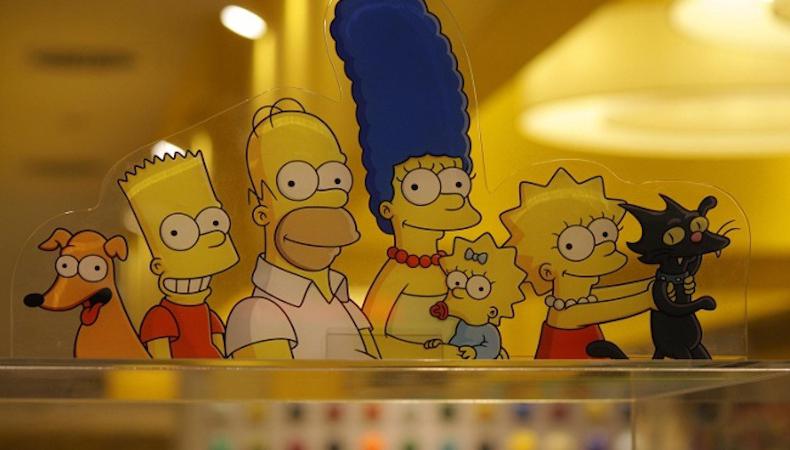 Nancy Cartwright has quite rightly been dubbed a voiceover legend. She's most famous for her Emmy-nominated voicing of Bart Simpson, but that's just the beginning of her hefty résumé. She's voiced everyone from Ralph Wiggum, Nelson Muntz, and Todd Flanders on "The Simpsons" to Chuckie Finster on Nickelodeon's "Rugrats," Todd Daring on Disney's "The Replacements," and Rufus the Naked Mole Rat on "Kim Possible." Not to mention roles on "Animaniacs," "God, the Devil and Bob," and countless others. As of this year, she can also add writer and producer to her accomplishments thanks to the live-action feature film "In Search of Fellini"—a passion project based on her youthful obsession with Italian filmmaker Federico Fellini.
While she has a supporting role in the film, she remembers starting out in her acting career and coming to a crossroads when deciding whether to try and become a screen actor or a voiceover actor. Ultimately, she felt more comfortable in the recording booth than the soundstage.
"I found auditioning much easier when it was voiceover," she notes. "I was way more critical of myself when it was on camera. I didn't like it, and [I thought], You get enough criticism from the outside; do you really need to be doing it to yourself?"
From there, she honed her craft as a voiceover artist, in part "stealing from life" as she calls it, by studying people's physical anatomies—their jaw structure or tooth placements, like a gap, for example—to develop voices. It's part of the artist's "homework" to observe their surroundings, she says.
READ: The Skills + Traits Voiceover Artists Need to Be Successful
After almost four decades in the business, her advice to young voice actors growing up in the age of social media and laptops equipped with voice-editing programs is to start small and build from there. Work with close friends or family to create your own "fun and games with it," she advises.
"There are way more opportunities today than there ever have been," Cartwright says. "That might seem like more competition, but it's not—it's more opportunities."
The advent of accessible technology has flooded the voiceover market with fresh-voiced actors looking for work between on-camera gigs. But voiceover work can't operate as unemployment filler, Cartwright notes, because a successful career in this particular branch of the business isn't something one can dip in and out of. It requires a commitment and a professionalism that doesn't come from being a "dilettante." Cartwright should know: She's tweaked everything from her diet (no dairy or chocolate; warm tea, not hot; lots of cayenne pepper and lemon) to her approach to her characters, constantly pushing herself beyond the well-established ones she's known for to give creators something fresh.
Her ability to keep pushing for new skills is one factor that earned her this year's Backstage Vanguard Award for Arts and Humanities, awarded annually to a person or organization who has led the charge on fostering innovation and creativity in their field. "It's interesting, because I haven't gotten a lot of acknowledgement—I also don't know how many awards there are for voiceover," she says with a laugh. But voiceover work isn't the only stipulation needed to qualify: An individual's life work must inspire others to be their best selves.
In keeping with that, Cartwright says, "Keep your dream alive. Tell your story to people and don't be afraid that someone's going to steal your idea, because no one's going to steal an idea the way you have it. It's yours.... Trust your instinct. You're always right."
Cartwright will be receiving the Backstage Vanguard Award on Nov. 4 at the Times Center in New York City as part of That's Voiceover's daylong career expo. Visit thatsvoiceover.com for more information.
Check out Backstage's voiceover audition listings!