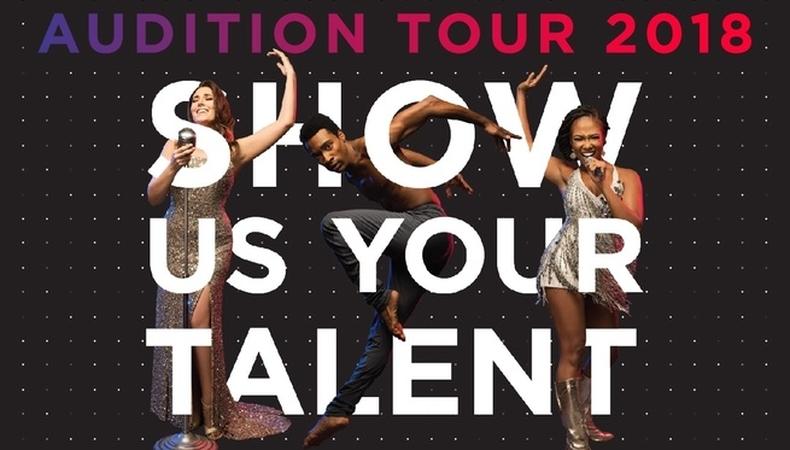 It's time to act on your resolutions and go out for something big in 2018!
Performers around the world are being tapped by RWS Entertainment Group to audition for placement in 2018 for a chance to land a spot in one of the shows they produce. RWS seeks talent of all experience levels and stages in their careers to show their scouts what they can do.
RWS creates custom entertainment, live events, and brand experiences all over the world, and the audition tour will place talent in their international events. Auditions are open to a wide range of performers—singers, dancers, actors, musicians, and stunt performers. Shows include cruise ship performances, theme parks, and resorts. The company has partnerships with companies and brands like Holland America Line, Six Flags, Lincoln Center, Macy's, CBS, Victoria's Secret, CD Pippa Ailion in London and more for all different types of shows featuring a wide range of talent.
"RWS Entertainment Group is thrilled to hit the road to find the best talent across America and overseas," Ryan Stana, CEO and Founder of RWS Entertainment Group said in a statement. "Our casting team is determined to find the next generation of stars, and we encourage all aspiring performers to attend these potentially life-changing auditions."
The company will be holding open auditions in New York City, Las Vegas, Nevada, London, U.K., Sydney, Australia, Toronto, Canada, and Pittsburgh, Pennsylvania. The tour kicks off in NYC on Jan. 11 and will extend throughout the year. Additional NYC dates include Jan. 12–15 and 17. London auditions will take place Jan. 24–25. Pittsburgh, Pennsylvania auditions will be held Jan. 29. Audition dates are currently scheduled through the end of March. Different dates correspond to specific types of talent auditions, so make sure to check which date your type of performance is being called
Find more information, additional audition dates, and to learn how to apply, check out RWS's website here!
Looking to get cast? Apply to casting calls on Backstage.