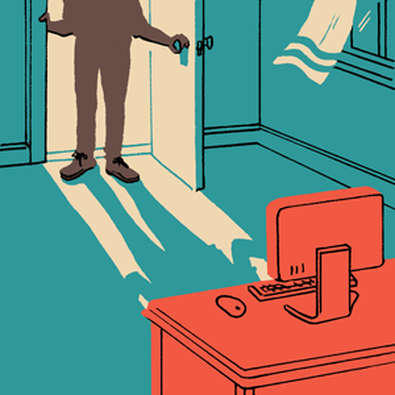 Q.: I want to start building a presence online, but I'm so overwhelmed I don't even know where to start. Do I need to have a Twitter page? What are the "must haves"?
A.: There are no musts, and maintaining a social media presence simply isn't of interest to some actors. But if you want to optimize your brand, industry relationships, and work opportunities, you should strongly consider investing your time and energy in the following sites:
Facebook fan page Unlike a personal Facebook page, a fan page is a place where you can safely and shamelessly promote your work without confusing potential fans and collaborators with photos of you knocking back margaritas last Friday (though I still do this, on occasion). Once you create an account, upload your headshots, press photos, and demo reel, and update the page with posts about new projects.
Personal website This is the only platform over which you have complete control. That said, a crappy site is worse than no site at all. Make sure it looks professional, can be viewed on a mobile device (no Flash!), and contains the following: contact info, résumé, reels, short bio, social media links, and photos.
YouTube account Even if you're not out there making your own videos, you can still benefit from having a channel page that showcases your demos and/or clips of your work. If there are videos or trailers already on YouTube with you in them, you can create playlists so these videos will automatically show up on your landing page. Confused? Head to my channel (youtube.com/tarynsouthern), and check out how I organize my playlists.
Twitter It's hard to explain the benefits of Twitter to people who don't actively use it and engage with the community, but it can be a wonderful tool for self-expression, branding, and even networking. It's the one platform where you can easily reach out to pretty much anyone, as well as read about last-minute filming opportunities, screenings, and events. If you're going to make the leap, just make sure you learn and abide by proper Twitter etiquette (more on that in a future column).
Before you get started on any of these platforms, make sure you register one name across the board (e.g., my Twitter, Facebook, and website pages are named TarynSouthern) to avoid confusion.
Over the next few months, I'll go into more detail about the best ways to use these platforms to be proactive with your career; it just takes a little initiative.